Formerly hsorman
FBBO Gold Member
Local time

6:57 PM
Joined

Aug 8, 2011
Messages

6,272
Reaction score

12,675
Location
This thread is dedicated to my first car that I just recently sold.
First of all, I will try to channel my inner
@moparedtn
and tell a story here. I'm sure it won't be near as good as his are, but hopefully folks will enjoy it. Secondly,
@PlymCrazy
posted a thread awhile back cataloging cars his dad had as a tribute to his father. I just sold my 1973 Road Runner that had been in the family for 42 years, so I'm feeling a bit melancholy about it. I won't even try to compare it to
@PlymCrazy
losing his dad, but instead link to his idea that posting memories can be a good way to talk about meaningful history.
In that vein, here is the story of my 1973 Plymouth Road Runner. Although it is not the rarest and most sought after Mopar, it had a major impact on my life and was a great 'member of the family' for many years.
The Beginning:
A 1973 Road Runner is built. It is Tahitian Gold Metallic (yeah, that's brown), with a 340, 727 and 3.55 sure grip rear. It has a parchment/ gold interior, bucket seats, console with Slap Stik, rear window defroster and A/C. It also has power disc/ drum brakes and power steering. I'm sure it served it's duty in the Philadelphia area driving around. At some point in the 70's, someone converts the four barrel to a two barrel intake and carb. Maybe due to the fuel crisis?
Jump to 1981. Ronald Reagan had just been sworn in as president. The band Metallica forms, as does MTV. Cars built then become the 'malaise era' of cars. And Walter Cronkite retires.
... and my sister needs a car for school.
Now my sister's boyfriend at the time was into hotrods. He had a white 70 Ford Torino he had souped up and he gave me a ride in his car and hammered the throttle around our suburban streets. Man, was I hooked - this is probably the defining moment that caused me to get into cars! His car looked similar to the picture below, although he had Keystone Classics (IIRC), and no stripe on the trunk or hood. But man, it was cool! I wanted something like that when I got a car!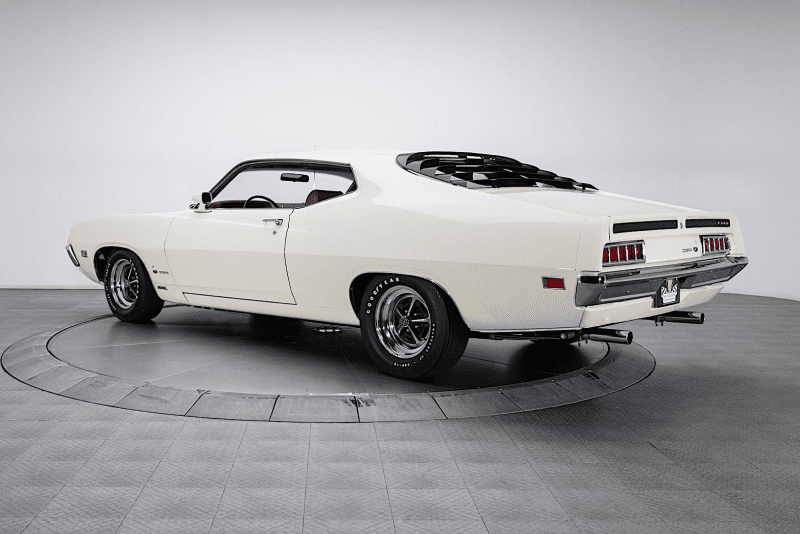 Of course, my sister, not wanting to be shown up by her boyfriend, decided SHE would drive a hotrod too. So she found the following ad in the Philadelphia Inquirer (this is the actual ad for the car, glued to a piece of paper with notes).
(Also note: in some other posts here on FBBO, I said the car was purchased in 1979. I would have
sworn
to that under oath, but I found the below paperwork that proves my memory wrong. So, here I have corrected the dates and story.)
So my dad and sister went to Philadelphia to look at it. My dad actually really liked the car, thought it ran really well, and managed to negotiate a decent deal for the car. Here is the agreement he wrote up to buy the car (I left off names and signatures):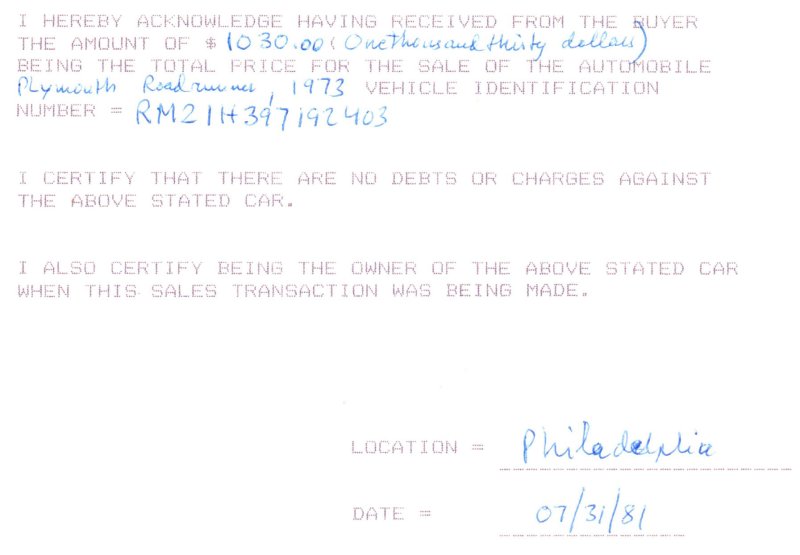 So there it was. For $1030, on the 31st of July 1981, my sister had a car! We got pictures of it as my dad drove it up the driveway. These two pictures were taken probably an hour or two after the car was purchased.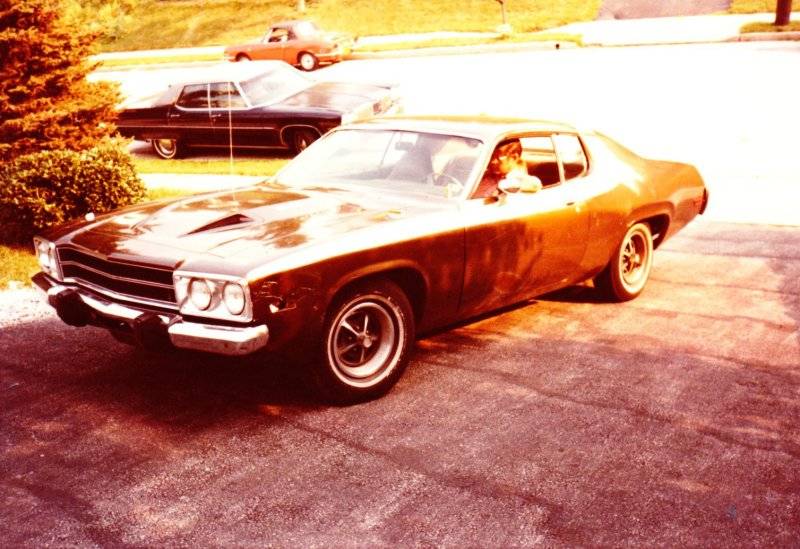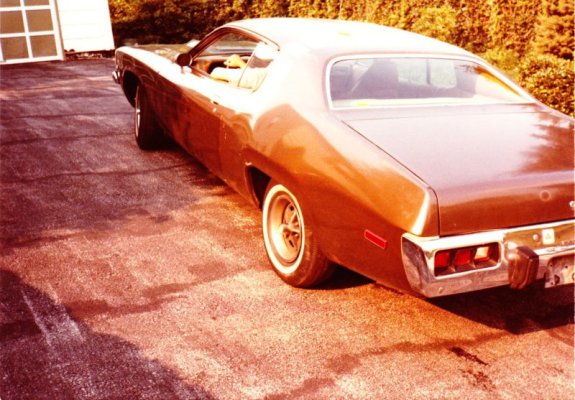 Over the next two years my sister would break up with her hot rod boyfriend, and primarily drive the car (although I got some time behind the wheel too). She really wasn't into the car too much, so she just drove it with little care for it - after all, it was just an old, used car! At one point, she hit a curb really hard and bent the steering. The mechanic said the steering box had twisted inside, but he adjusted the steering so the car would steer straight again. (Years later I sent the steering box to Firm Feel to have it built into a stage 2 box, and they charged me extra due to the twisted internal shaft that had to be replaced - so the old mechanic was 100% right!)
So this is the end of the first part of the story. Next I'll talk about when I took over the car and some of it's early history.
Feel free to comment below as you like!
Last edited: