Tarnished Bronze Member
FBBO Gold Member
Local time

12:31 PM
Joined

Feb 22, 2013
Messages

3,637
Reaction score

4,292
Location
Glad to see the discussion is continuing. Thanks guys. Fresh pics below.
1. No concern about a stock look on this car. The distribution block does offer the option of fitting the stock bent lines, cleaner look, plus I just paid $70 for a new one.
2. Late model MC for sure. Baer Remaster.
3. Access not an issue at this point.
4. I like the idea that the brake light "may" come on for the reasons stated by Mopar2u above. Saves me potentially wiring in the kit supplied indicator light.
5. RemCharger, the rep at Holley/Hurst posed the same question about loss of pressure through the shuttle valve. Won't it reset after the burn out though?
Option 1 mounting location before the DB. Cleaner, easier but is it safe?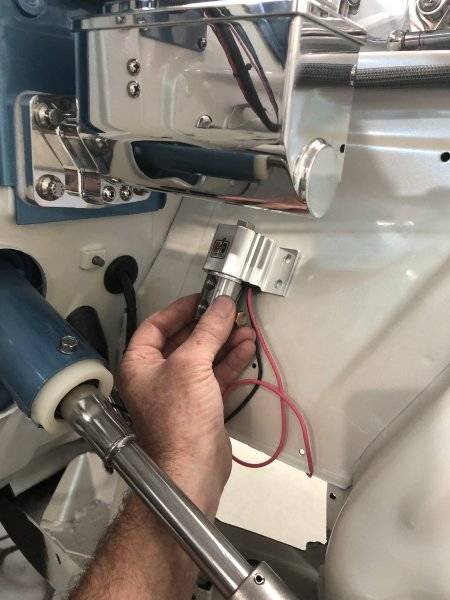 Option 2, after the DB, follows Hurst's instructions but will it get cooked by the header?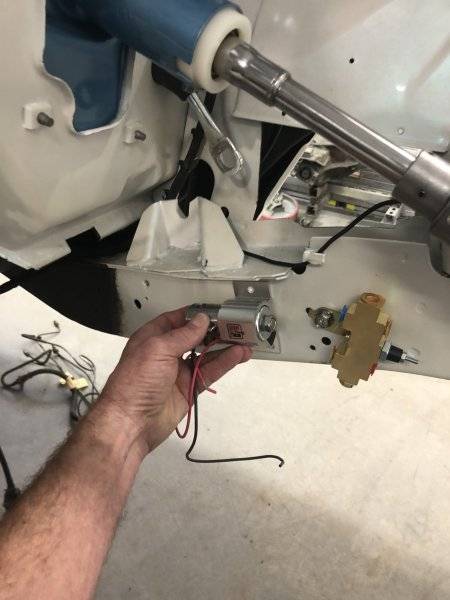 I don't like the idea of a second splitter as suggested by Hurst's instructions below.
Another thought if I go with option 2 providing the header won't cook it, since the solenoid has three output ports can't I just use the solenoid as the splitter back to the fronts despite what the instructions show with the T-Fitting?