Local time

3:47 AM
Joined

Jan 1, 2013
Messages

226
Reaction score

53
Location
Thanks to Tallhair for the invitation to introduce myself. When I was 16 I got my first mopar, following years of hearing my dad talk about his 65 Belvedere II with a 426 wedge/ 4speed that he had put together as a teenager.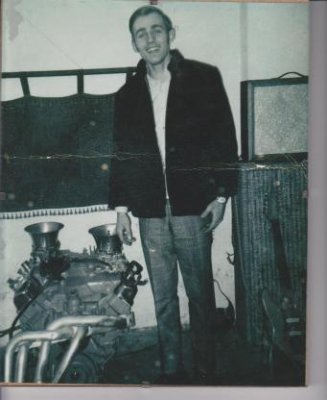 (My Dad as a teenager with his prized possessions)
So, when I came across a 66 Belvedere II for $1200 bucks, I had to have it. The guy was nice enough to let me take the car for $600 upfront, and an IOU to pay him the rest within a couple months. The wide block 318 got me through high school in one piece, and then when I graduated I assembled a 360, and swapped in a direct connection 8 3/4 rear with a 4.56 gear.

The car rarely got driven as I went away to college for a 4 years and then when I returned I bought a house and parked it in the garage. Still, it rarely got driven.
After a couple more years I bought a 97 Mustang Cobra, and the Belvedere continued to sit. Eventually I sold the Plymouth due to lack of space and teared up while I watched it fade into the distance. But, working on the Cobra was fun, since the 4.6L 32 Valve engines had not been out very long and figuring out how to untap more power took more than just opening a catalogue. My dad and I took it from 305 HP to 390 HP naturally aspirated, installed a 6 speed transmission to make the 4.10 gears more expressway friendly and did a fair bit of suspension upgrade to find some traction. After all that fun, I got married, had kids and grew bored with the Cobra as modern techology had lead to stock mustangs with greater than 390 HP.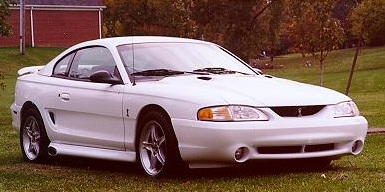 All along I had wished I had not sold my 66 Belvedere, as another car was not in the budget, and the cost of the old mopars had sky rocketed since I sold mine.
This past fall I decided to put the Cobra up for sale and get an old mopar again. I came across a 70 RR clone, with a 440/727. Needed detail work, jambs and underhood paint, engine detailing, etc. Perfect for a winter project.
I am having a great time getting back into the mopars and have used this board extensively to reaquaint myself with all things mopar.
Looking forward to spring, which here in Michigan comes really late.
Jim