Local time

5:49 PM
Joined

Jul 9, 2023
Messages

71
Reaction score

78
Location
More progress on the Charger, not long now until she is back on the road for the first time since '86!
The paint is turning out great, and I think I managed to get pretty darn close to the factory Poly color. Took my time and was extremely meticulous cleaning out every nook and cranny on all the components. There were remnants of factory paint, then layers of oily dirt, then a hastily applied coat of "teal" paint that was a crude attempt at Chrysler engine blue. In some areas I was able to simply wipe off the teal paint with a rag due to having zero prep before application. That has all been undone, back to bare metal. Thoroughly cleaned, degreased, primed and painted to the best of my ability.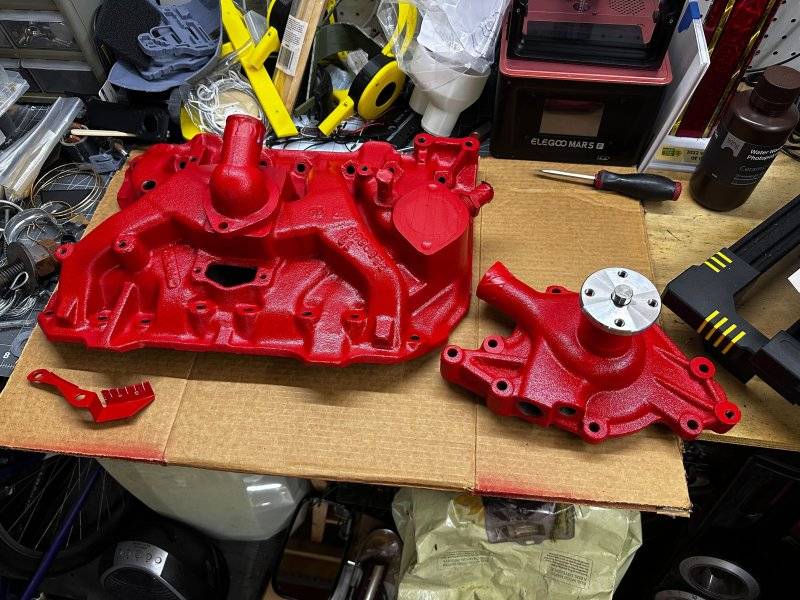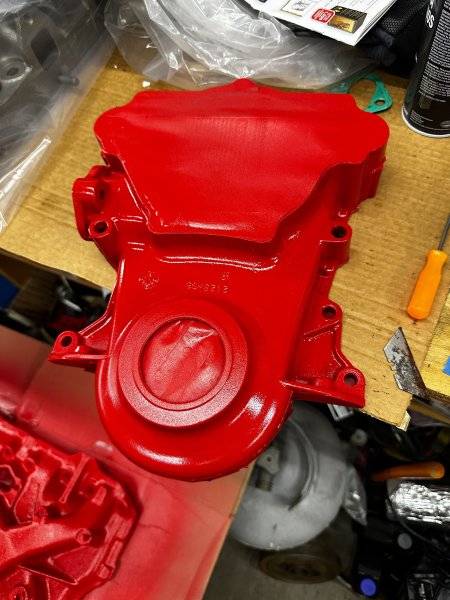 I have had some tins of One Shot paints for a while, and decided to apply some white to the timing indicator and the balancer. Even though the motor is timed from before disassembly, I have a feeling it may need a tweak now all the components are new and nice. Plus it just looks good having this done.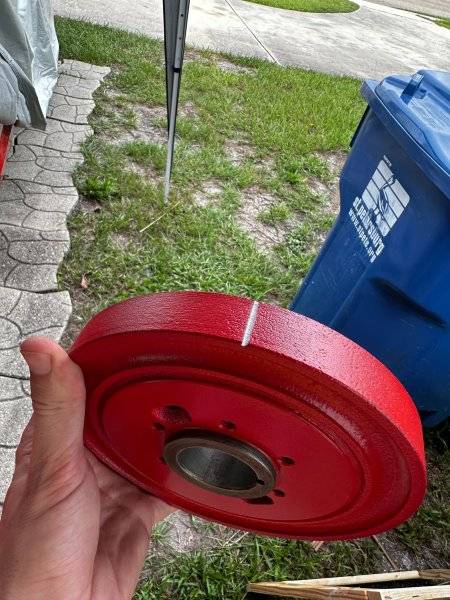 After pulling the old timing set, I thoroughly cleaned the block and painted the visible areas using the same method as the other components. I installed a new double roller timing set from Cloyes, as the old one had way too much slack in it. To the point that I am convinced it could likely have been the cause of the 3 bent pushrods. Pre lubed it, and go the fuel pump wobbly cup on too.
I completed the dissembly of the tail light housing and trims. 4 of the screws were SEVERELY rusted and no removal effort I made worked. Even drilling them out was a battle, so I ended up slowly and carefully grinding the heads off of them. Managed to do it with almost no contact on the tail light housings, so I am pretty pleased with the result!
My housings are suffering from some flaking of the reflective material inside. Like every other part I have touched so far, I will be refinishing them. I have a reflective silver paint that I will be applying to make sure they function properly and the light is nice and uniform.
I also received the factory air cleaner and will be refinishing that soon as well. Anyone got a recommendation for a filter to drop in this thing? Came off of a '66 Coronet. This is my first time working with this style of air cleaner. My '59 had simple frog mouth scoops and I made filter inserts for them.
To anyone and everyone who has come this far in the story, thank you for following along!