Local time

6:28 PM
Joined

Mar 30, 2021
Messages

15
Reaction score

33
Location
Contact seller
Please read the entire ad before asking questions, I will be honest and forthcoming about everything because there is nothing worse than driving hours for a mis-represented vehicle.
I am considering trading or selling my 1970 Plymouth Roadrunner. It has the numbers matching 383, 4 speed, fender tag, and core support, I found the lower half of the broadcast sheet, but it has no useful info on it. I will not remove the weather stripping in the trunk as it is glued down so you can just assume that it doesn't match and if you buy it and it does then good for you! The RR has an 8.75 sure grip rear with 3.55 gears. I purchased the Roadrunner 2 years ago from a gentlemen who owned it for 12 years and only drove it a little over 1000 miles. He purchased it from the gentlemen who restored the car in 1987 who was a Chrysler mechanic for 25 years, and it came with a photo album of the restoration. According to the p.o. the owner before him rebuilt the engine a couple years he before he bought it. The P.O. added Kelsey hays power brakes, a new demon carb, new custom hand painted wood grain look steering wheel, and the tic toc tach. Since I have owned it I have replaced the entire suspension with all moog parts and KYB shocks. I also had the power steering gear and pump rebuilt and replaced all of the steering components with Moog parts. I patched a couple small spots in the floor, sound proofed it, insulated it and repainted the trunk.The RR was orignally Dark Tan Poly, but had already been repainted TorRed and had the airgrabber hood intsalled when it was restored in 1987. It is my beleif that the original owner had it cloned as a 440 6 barrel as the hood had the 440+6 decals and 440 callout. I had them removed and had the stripes repainted the correct satin black and replaced the 440 hood callout with the correct 383 callout. I also found evidence that at one point there was a center console and buckets in the car, I welded all of the holes before the sound deadening and insulating. The underside is also undercoated. I recently removed the magnum 500s and put the color matched steel wheels back on with brand new Hankook Kinergy PT tires (made in Clarksville, TN)last week, the rims are in decent shape but the paint job was not the best and they have a couple paint chips, but overall they look really nice and get a lot of compliments. The magnums have Mickey thompson scorcher tires that are still in good condition and will be included. The RR runs perfectly straight down the road, I just took it on a 130 mile round trip yesterday to the Mopar show at gilmore car museum. I would have no doubts that it could be driven from Michigan to florida with zero issues, besides fuel cost and driving 60 mph (2400 RPM). I added a new pioneer radio as there was an old non working 80s tape deck radio in it when I purchased, I also added new speakers as well. The gauges kind of work, I added an aftermarket oil pres, gauge because the original never reads acturately, it runs 50-80 psi all the time. The fuel gauge reads half when full so the sending unit probably needs replaced. I replaced the origanl alternator guage (when it melted lol) with a new OER guage and it works properly. The temp gauge also seems to run low but the RR never runs over 180 degrees even after idiling for long periods. I had to replace the battery last year because the tic toc tach killed the battery over the winter, I put a battery tender on it this winter and had zero issues since. The engine does leak a little oil from one of the front oil pan bolts, but I put over 1000 miles on the car last year and never had to add oil. The paint shines very nice still but has various light scratches and chips (it's 36 years old). There are a couple small dents and one big dent in the passenger door. I have been told by several people that a paintless dent repair specialist could easily fix them, but it never bothered me. The passenger rear window has some scratches and the trim around the front windows has some light pitting, but the bumpers and other trim are pretty nice. This is a very nice driver / show vehicle, I have won trophies at a few shows, but don't expect to win a national show with it. I drive this car all the time to take my kids to school, get groceries etc. and always get compliments on how nice it is. The side marker lights, and dome light don't work and the right hood turn indicator light is burnt out. The headlights, taillights, horn, heat and turn signals all work. The interior is nice, but has the wrong seat belts and a small tear in the dash pad that you probably wouldn't even notice right away. The airgrabber works to keep it closed, but will only open by its self over 50mph, I just attach a spring to the arm to keep it open. Also has the 69 aircleaner on it which I like better than the 70. I will try to post picture of all of the flaws as well.
Now as to why am selling. This was my dream car since I was very little, I worked a lot of nights and weekends fixing and flipping cars for 5 years to save the extra money for it. But after a full career in the Army my knees, back, and neck are shot and the clutch is getting to be a little much in the stop and go parent pick up line at my youngest's school lol. I also would like a non-numbers matching car that I can drive the way I want (never even done a burnout in this car) without the fear of killing the original drivetrain.
I am really looking to trade for another 70 Roadrunner, GTX, or Satellite (68-69 ok too), preferably blue, green, or black with a non-numbers matching drivetrain, big block and auto trans, or modern HEMI would be even better. I will consider trades / partial trades with cash too. I would also trade for other mopars and maybe a select few non-mopars. 30s 40s 50s Hot rods will also be considered as well, but no bastard vehicles i.e.. 32 ford with a 350 sbc, if its a ford it better be powered by a ford. My asking price is $60,000 simply because I have seen non-numbers matching 70 Roadrunners and clones in similar condition selling for $50-$60k. The only projects I will consider must have all of the paint and body work done (right), have most of the parts to complete and you will deliver it. I can include some cash for the the right deal (hellcat swap), but not a lot, I am retired from the Army after all and still have 4 kids at home lol. I may also be willing to throw in my fully restored 1986 W150 Power Ram short bed (worth $25K) for the right deal.
The fender tag is painted and hard to read so I took it off, flipped it over, took a picture and reversed it to make it easier to read. This is a lynch road car, so hard to find the decoder for it and has a single dimple on both sides of the firewall (Lynch road only). Also there will be pictures with 18" Riddler wheels that I bought and ultimately decided not to keep, so they are not included.
PM me with questions, or for trade offers I will send my phone / email. Please be detailed in your descriptions and send pictures.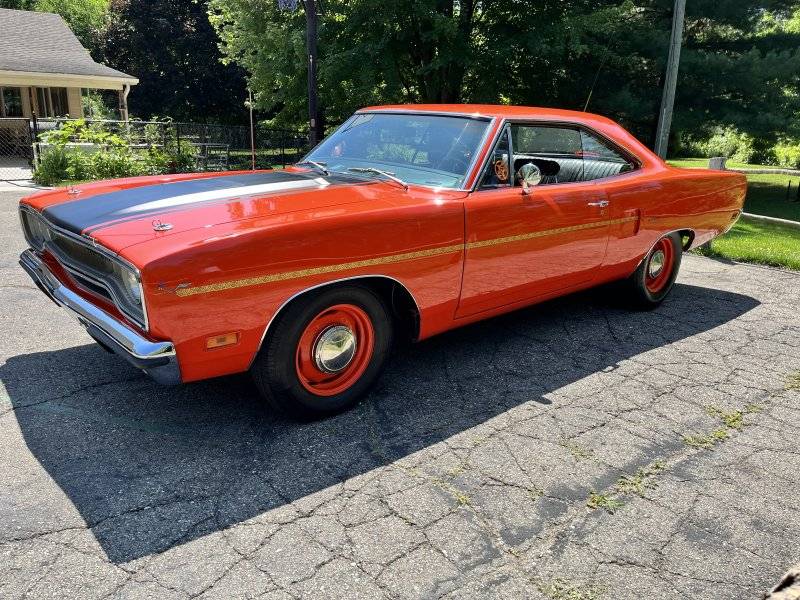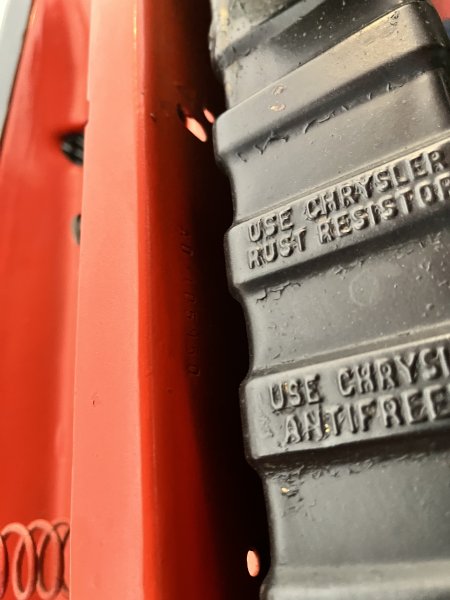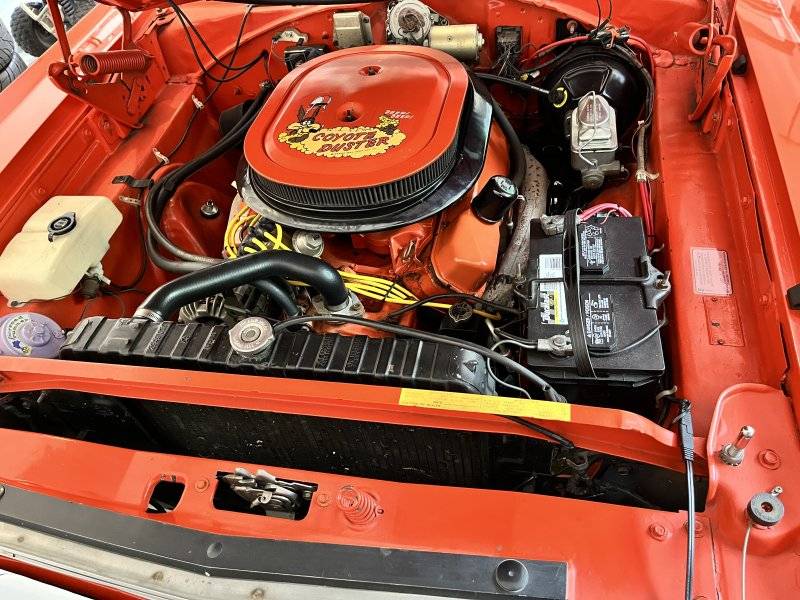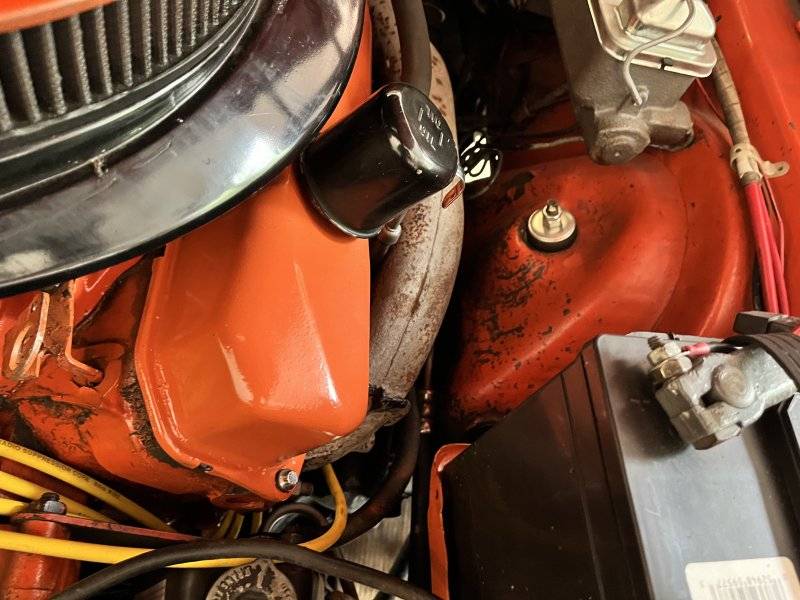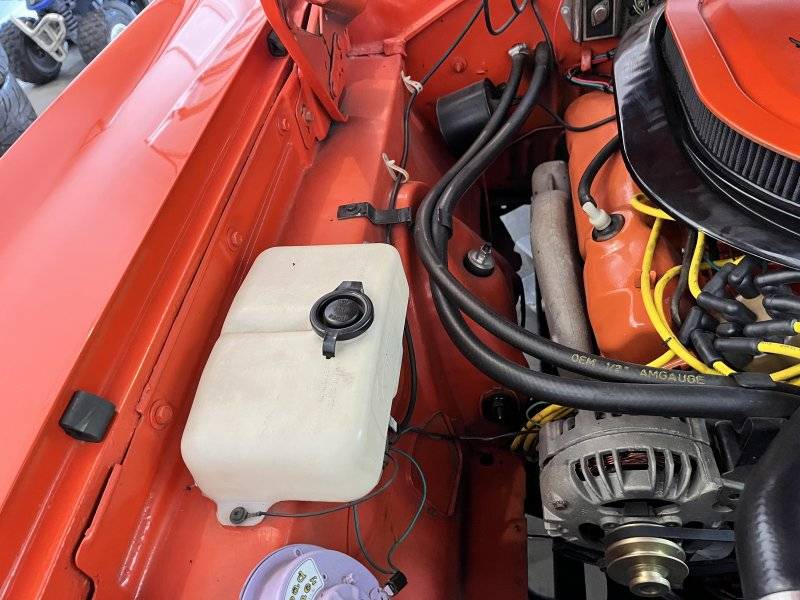 Last edited: