Contact seller
Selling this very nice 1963 Model 216 B-Body Plymouth AM Radio.
Part # 2291650
The radio was just tested and it works fine.
The original wire connectors and the rear mounting bracket are still all intact.
All of the push buttons work as does the tuner knob. Dial light works when powered up.
Face plate is in good condition, but there is pitting in the chrome along the top and where the Plymouth script is.
...Sold...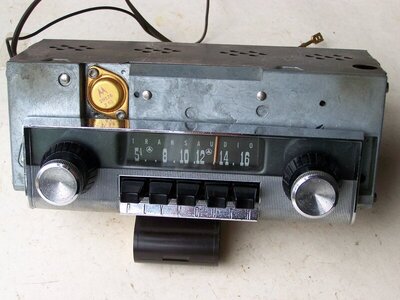 Last edited: