MSGT(ret) and MOPAR only distributor rebuilder!
FBBO Gold Member
Local time

8:15 AM
Joined

May 5, 2016
Messages

4,749
Reaction score

2,485
Location
I have Mopar distributors for sale all are thoughly inspected, measure tolerances, re assembled with any parts needed and adjusted to the facyory curves. I have a ton of cores also so just ask I might have it.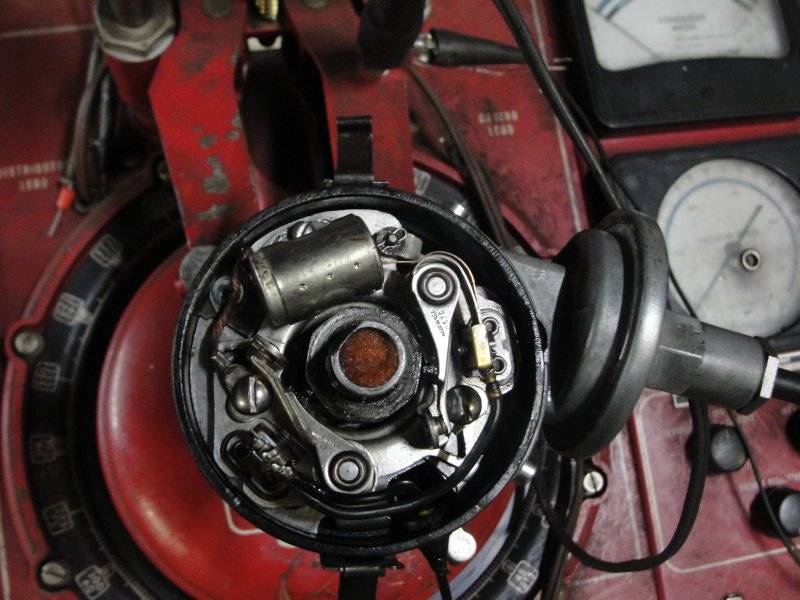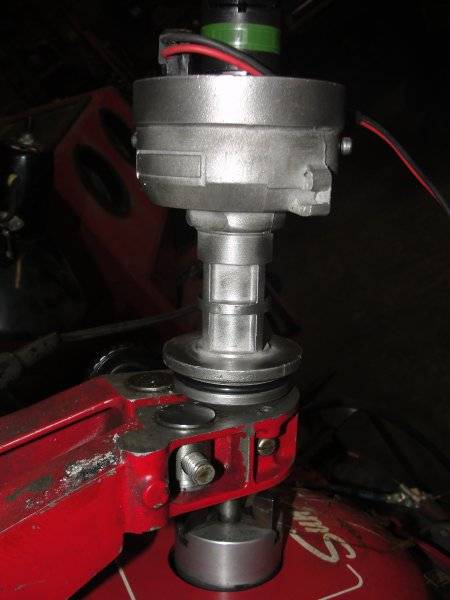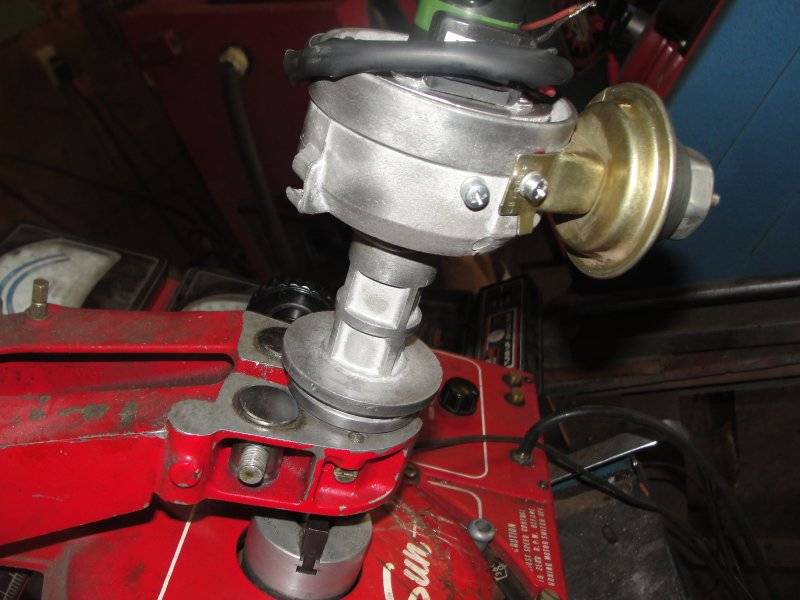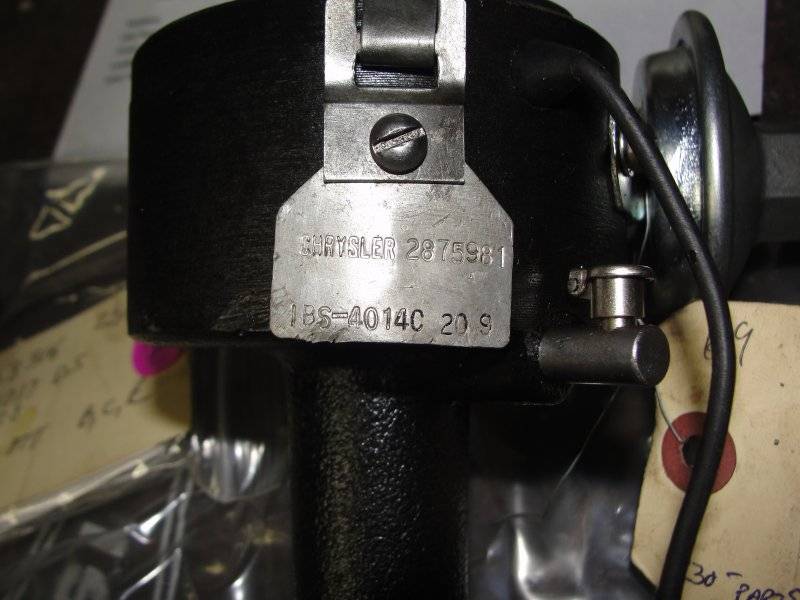 Slant six
Cast iron Prestolite slant $125
Unknown point slant small curve $115
225 2642795 31/3 New old stock #180
IBR 4203A Canadian 2095270 A/U $175.
61
170/225 2095270 AT/MT C 44/0 $145
63
64 225-1 2444254 9/4 AT/MT ALL $175
65
225 1v AT 2444648 39/4 $180
225 1V 24446483 8/4 AT FL $180
66
170 2444255 AT 32/6 $155
68
225-1 2875366 ALL 44/7 $150
225-1 2875364 MT $175
70
225-1 2875826 AT 321/0 $160
225-1 2875826 3/0 AT
71
225-1 2875826 AT 48/0 $160
225-1 2875826 AT 18/1 $165
73
225-1 3755042 51\2 $165
74
225-1 3755042 8/4 all $140
75
225-1 3874682 21/5 140
76
225 3874714 1BBL MT 47/5 $165
225-2 LECTRONIC WITH APETRONIX I $265
225-1 3874714 26/6 $160
78
225-1 3874876 11/8 $160
225-1 3874876 ALL $175
LA
MP
LA 3690430 28/8 $170
MP LA TACH DRIVE ELECTRONIC 3690200 48/7 $385
MP adjustable 3690430 3/8 $225
71 340 curved pet I $300 no tag
DP small curve with Pet I $300
MP 3690200 ELECT LOCKED OUT 48/7 $320
62
318-2 2095979 2/C AT C ONLY $210
63
318 2098635 FORWARD LOOK EMBLEM 14/8 C A/T $175
64
273-2 2444449 24/4 AT A ONLY %175
318-2 2444259 7/5 AT C $170
65
273-2 2444794 21/5 AT A,B $145
273-2 2444794 18/5 MT A,B $148
318 2444291 48/4 $125
273 2444853 IBS 4013 A body only 37/4 $295
273-4 2444853 IBS 4013 5/14 A only $325
273-4 2444853 IBS 4018 38/4 MT/AT A ONLY $325
273-2 2444795 MT 4/5 A,B $140
66
273-2 2642234 MT 31/5 A,B $170
318-2 24444259 32/5 AT B,C $150
318-2 2444259 AT 19/6 $145
67
318-2 2642724
273-4 2642242 IBS 4013A 52/6 A ONLY
273-2 2642238 AT A.B $170
273-2 2642238 AT A,B 52/6 $170
273-4 2642242 IBS 4013A AT/MT 35/5 A ONLY $275
273-2 2642359 12/3 (replacement) CANADA $175
318-2 2642718 AT 16/7 B,C $160
318-2 2642718 19/7 AT B/C $190
273 2642242 IBS 4013A 7/7 MT/AT A ONLY $300
318 2642718 16/7 A/B/C $160
273 2642242 IBS 4013A 51/6 MT/AT A ONLY $375
68
318-2 2875338 48/7 MT/AT 230 HP $180
340-4 2875105 IBS4015A 12/2 AT A ONLY $350
318-2 2875342 1/8 MT/AT A,B,C 230 HP
69
318-2 2879796 3/9 AT/MT A,B,C $190
318-2 2875796 AT/MT A,B,C 26/8 $180
340-4 2875782 IBS 4015B MT A ONLY 3/8 $285
318-2 2875796 A/M A,B.C 48/8 $175
340-4 2875782 IBS 4015B 4/B , 10/A AND 3/B $350 EACH
340-4 3875782 IBS 4015B MT A ONLY $370
318-2 2875796 AT/MT 31/8 A,B,C $180
70
340-4 3438318 IBS 401ES 3/? REPLACES 317 A,E AAR $675
340-4 3438317 IBS 4018 10/9 mt A,E $425
340 3438317 IBS 4018 MT A/E 4/0 $425
340 3438317 IBS 4018 MT A/E 1/0 $435
318-2 3438225 7/9 AT B/C/E $180
340-4 3438325 6/9 AT A-E ONLY $225
340-4 3438317 IBS 4018 1/0 AT A.E $425
318-2 3438225 49/0 AT ALL $180
340-4 3438325 46/9 AT, A/E $235
340-4 3438317 IBS 4015C 9/B AT 275HP A,E $380
71
360-2 3438422 7/1 A/M C ONLY $185
318 3438225 42/0 AT ALL $180
318 3438225 43/0 AT ALL $180
340-4 3438322 IBS 4018C TA MT EARLY E ONLY 9/B $575
72
340-4 3656278 17/2 AT/MT 240HP A.B,C $270
318-2 3656390 20/2 AT A,B,E $180
318/360-2 3656272 17/2 AT/MT ALL $175
318 3656587 17/2 MT/AT A,B,E $145
318-2 3656390 21/6 AT A/B/C/E $160
340-4 3656278 17/2 AT/MT 240HP A.B,C $270
340-4 3656278 19/2 AT/MT ALL $270
340-4 3656771 29/2 AT/MT A,B,E $220
318-2 3656390 30/1 AT A,B,C,E $165
73
318-2 3656763 22/3 at/mt all
360 3656780 40/2 EARLY C
318-2 3656763 21/3 AT/MT all
318-2 3656763 10/3 MT/AT 150HP ALL
318-2 3656763 20/9 MT/AT 150HP ALL
74
318-2 3656763 20/4 AT/MT ALL $145
318-2 3656763 12/4 A/MT $140
318-2 3656672 48/3 AT/MT A,B,C $140
75
76
318-2 3874254 39/5 $165
77
318-2 3874090 19/7 $175
360-2 3874917 49/6
79
360-4 4111487 6/9 NOS BUT SITTING FOR AWHIE
80
360-4 4111947 32/9 NOS BUT SITTING
B
MP
B 3690431 PETRONIX, SLLIGHT CURVE 24/4
60
61
361/383 2095679 IBP 4005E 9/R $350
361/383-4 2095860 IBS 4006F 4/61 $250
361/383 2095679 IBP4005E 11/R $285
62
63
383-4 2095832 IBS 4006 AT/MT POLICE C ONLY $375
361/360-2 2095836AT/MT 50/2 C ONLY $190
64
383-4 2444358 IBS 4006J MT/AT 10/C C POLICE $350
361-2 2444261 43/3 AT/MT C $180
361 2444261 30/3 AT/MT C FORWARD LOOK $300
361 2444261 8/4 AT/MT C $185
361-2 2444261 14/4 AT/MT C $155
65
361-383-2 2444676 42/4 AT/MT C $175
361-383-2 2642244 22/5 AT/MT B $175
383-2, 361-2 2444676 8/5 MT/AT B,C $175
383-2, 361-2 2444626 19/5 at/mt b only $175
383-4 2444358 AT/MT 43/4 C POLICE petronix $400
66
361-383-2 2642244 10/5 AT/MT B.C $175
3361-83-2 2642244 10/6AT/MT B.C $180
67
383-2 2642727 AT/MT B,C 15/7 $175
383-2 2642728 32/7 AT/MT B/C REPACES 727 $200
383-2 2642727 AT/MT 3/7 B,C 270HP $185
383-2 2642727 AT/MT 270HP 11/7 B,C $300
383-2 2642727 AT/MT B,C $180
68
383-2 2875355 REPL FO 354 AT 14/8 $245
383-4 2875358 AT HP 28/7 A,B,C
383 2875354 3/8 AT B/C$170
383-2 2875354 8/8 AT B/C $175
69
383-2 2875747 1/9 AT B,C $190
383-4 2875731 8/9 AT B,C $225
383-2 2875747 2/9 AT B/C $180
383-2 2875747 29/8 AT B,C $245
70
383-2 3438231 AT/MT 35/9 B,C,E $325
383-2 3438231 7/9 B,C,E E ADVANCE $280
383-2 3438231 49/3 290 HP A?M B,C,E NOS e advance $450
383-2 3438231 9/0 AT/MT B,C,E NOS e advance $450
383-2 3438231 AT/MT 47/9 BAD VAC ADVANC HAVE THEM NOS $175
383-2 3438231 AT.MT E ADV $275
71
383-2 3438544 25/0 B/C/E E ADVANC $280
383-2 3438534 36/0 A/M B,C,E BAD SOL IN VAC ADVANCE $225
72
400 3656593 11/2 AT/MT B/C $185
400-2 3656593 49/1 AT/MT B,C $190
400-2 3656596 15/2 AT/MT B,C $175
400-4 3656329 MT HP 255-265HP $26
73
400-2 3656791 AT/MT 47/2 B,C $175
400-2 3656791 AT/MT 9/3 B,C $175
74
400-4 3755681 32/3 MT/AT B,C $175
400-4 3755681 35/3 AT/MT B,C $185
400-4 3755731 REPLACES 730 350HP, 48/3 AT/MT $180
400-23755150 MT/AT TRUCK $175
75
400-4 38741110 23/5 HP $185
76
400-2 3755157 47/5 LT TRUCK $180
77
11/9 4004 4091018 37/1 lean burn, nos $175
RB
MP
3690432 24/3 $170
3690432 11/9 $175
2095836 Mp Mallory style adjustable 42/3 361/383AND ONE WITH NO TAG $250
60
300F 1889568 IBS 4011 3/R
63
413-4 2098690 AT C,D 44/2 $265
413-4 2098690 39/2 AT (forward look symbol) C/D only $250
413-4 2098690 44/2 AT C/D only $265
64
413-4 2444263 48/3 C,D $250
413-4 2444263 43/3 C/D $280
426-4 2444247 IBS 4011E tach drive 12/U A/M C only $700
65
413-4 2444867 48/4 AT C,D $245
413-4 2444869 AT REP 867 C,D $320
413-4 2444361 IBS 4011C 8/5 AT/MT 300,C $450
426-4 WEDGE 2444684 6/W IBS4006L TACH DR. AT/MT B $865
66
440-4 2642252 28/5 AT/MT C,D $180
440-4 2642252 35/5, MT/AT C,D $180
440 2642251 2/6 MT C HP $250
440-4 MT/AT 2642252 48/5, 28/5 c/d $190 EA
440-4 2642252 A/M C,D 4/6 $210
67
440-4 HP 2624911 IBS 4006YS $325
440-4 2642730 52/6 AT/MT C 350 HP $325
440-4 2642730 350HP AT/MT B,C 10/7 $315
440-4 2642731 REPLACES 730 34/3 AT B $315
440-4 2642748 27/6 AT/MT B,C HP $355
440-4 2642748 AT/MT B,C $375
68
440-4 2875362 350 HP AT C ONLY 39/9 $280
440-4 2875209 355HP AT B,C $325
440-4 2875362 24/7 AT C ONLY $275
440-468 2875362 29/7 AT C 350 HP $265
440 2875362 46/7 AT C 350 HP $390
440-4 2875102 IBS 4014 27/7 MT B,C $970
440-4 2875209 AT 375 HP $325
69
440-4 2875764 AT C 4/9 $175
440-4 HP 2624911 IBS 4006YS
440-4 2875764 AT C 26/8 $245
440-4 2875764 350 HP AT C 37/8 $300
440-4 2875754 37/8 AT C 350 HP $175
440-6 2875981 IBS 4014C 20/9 MT B $975
440-4 2875764 350HP AT C $300
70
440-43438233 AT/MT 8/9 $225
426-4 2875989, IBS4014F AT B,C $950
440-4 3438219 AT C $500
440-6 3438316, IBS4017DS 23/3 MT B,C,E $975
440 3438219 37/9 AT C 350HP $280
440 3438222 41/9 at/mt B,C,E Like new 90% nos $600
440-4 3438219 350HP AT C E ADV 21/0 $325
440-4 3438219 AT C 350 HP $675
71
440-4 3438694 28/0 NEW EADVANCE NOS? $625
440-4 3438559 C 36/0 VAC ADV E DOES NOT WORK $175
440-4 3438559 12/1 C $325
72
440-4 3656341 12/2 AT B 280/290HP $245
440-4 3656344 27/1 AT/MT C $245
440-4 3656341 7/2 AT B 280/290HP $225
440-4 3656341 34/1 AT B 280/290HP $240
440-4 HP 3656350 12/2 HP AT C $245
440-4 3656350 10/0 AT C$325
73
440-4 3656802 5/3 AT B,C $260
440-4 3755157 AT 9/6 B,C280 HP $190
440-4 3755157 AT B,C 280HP 15/7 $200
74
440-4 3755518 AT B.C POLICE 39/3 $275
75
440-4 3755157 220 HP AT B.C 32/5 $245
ASST Early pre 1960
IAD 4041-1 1109760 8/4 $22
IBP 4003L 2196320 20/7 PD4
IBP 4006C
IBP 4003L 20/7
IAT 4101 8/G
IAT 4204 6/M NOS
IAZ 4001A 1345967 (HEMI)
IAZ 4003C 3/K
IAZ 4003F 12/J
IAZ 4003F 1641956 3/K 331
IAZ4001C 1540552 9/H
IBJ 4301A 168647 56 Desoto
IBP4003 1689318 7/M 57 PLY
IBP 4005E 2095699 9/R
IBP 4005D 2095054 2/R (1960) $275
IBP-4003L 1889564 10/P 60 DART $170
IBR 4001 1689323 3/M
IBS 4006D 1345967 3/RDODGE $180
IGS-4108 4/V
IGS 4201-1 8/B
IGS 4111-1 10/V