Local time

9:39 PM
Joined

Sep 2, 2008
Messages

59
Reaction score

15
Location
I'm finishing up my 440 build and am trying to get all the front accessories figured out before the engine goes in, and I'm running into a bit of a headache with the power steering. I know I could just go drop $300-$400 at 440 source and get everything I need to swap to a Saginaw set up, but I'd like to make what I have work if possible. Here's what I've got to work with:
A Small TRW pump with a 4 7/8 pulley that sits 1 1/8 from the front of the pump
A Large TRW pump with a 5 3/8 pulley that sits 1 3/4 from the front of the pump
Original C body bracket for the Large TRW pump
Aftermarket Non A/C bracket that claims to be for the Large TRW, but the rear hole only fits the Small TRW (the rear mounting hole sits about a 1/4 inch further in from the edge of the reservoir on the large TRW)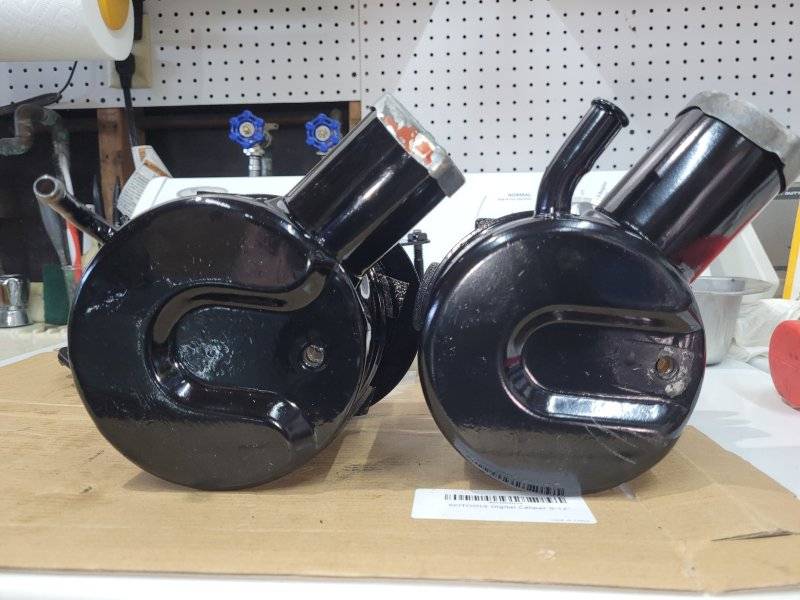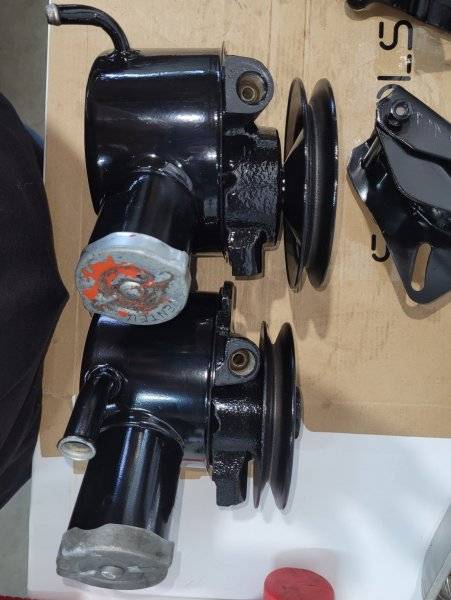 The Small TRW came with small block brackets and was original to the car (66 Satellite). The Large TRW came on the 440 out of a 68 C body. I've changed out to Non A/C 2 groove crank and non a/c water pump pulleys and they line up just fine with the alternator.
The Small TRW bolts up perfectly with the new non a/c brackets, but the pulley is about 3/4 inch too far inboard.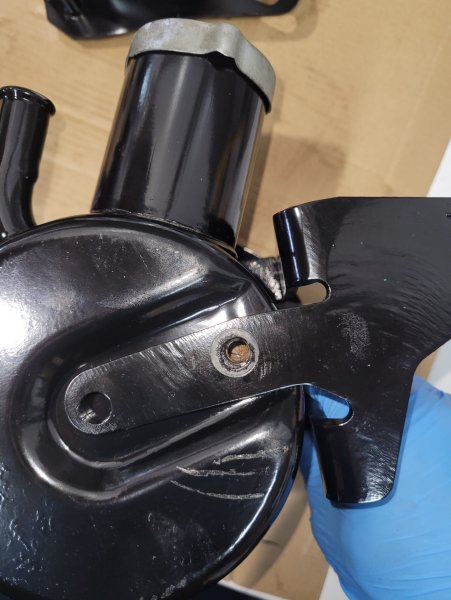 The Large TRW pump will not fit the new brackets without modification.
The large TRW pump pulley lines up with the C Body bracket, however the bracket is very loose and wobbly (worn out maybe)
Basically I need the pulley spacing of the Large TRW on the Small TRW pump...
The two pumps have different diameter shafts so swapping pulleys is not an option.
Is there such a thing as a big block Small TRW pulley that sits out farther?
For those with TRW pumps on your big block engines, what pump/pulley/and bracket combo is working for you?
Many thanks for any help!