A few months ago, one of these went up on each side of an intersection where a private school is located.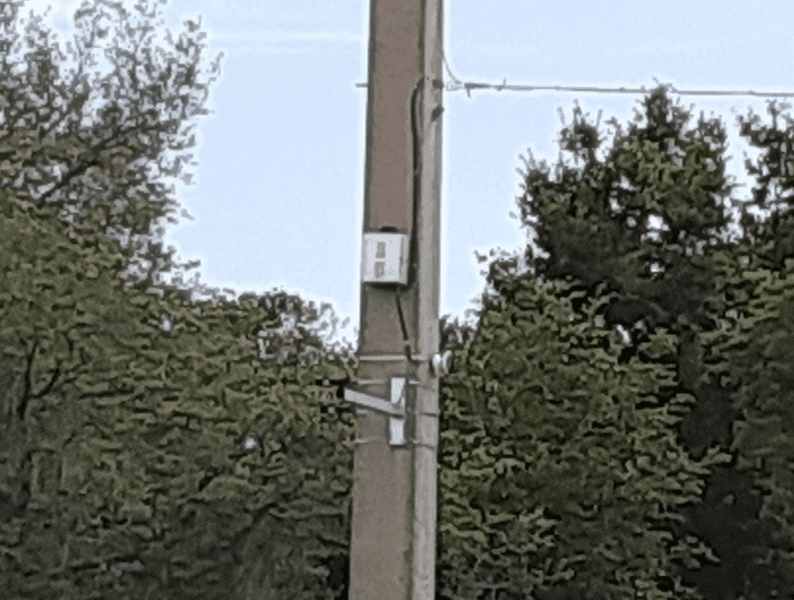 The road is 60 MPH, 4 lane but the speed reduces to 50 MPH right before the intersection.
There is a traffic light at the intersection.
Previously the light would turn red for the 4 lane almost immediately if a car was on the pad, leaving the school.
Now, the light turns red for the 4 lane
extremely frequently
, but doesn't behave as it did before for the outgoing traffic.
I can see the light about 2 miles away, and in the mornings about 5:30 am, it can cycle red
three times
before I get to it, even if there is
no traffic
!?
This pic is digitally zoomed and was taken at a crawl speed as I passed after stopping at the intersection on my way home. I will try to get a better pic. What you can't quite make out, is two black hooded sensors at the end of the arm which glow red at night. The arm and sensors are oriented towards the traffic along the 4 lane road.
I've googled "speed cameras" and what comes up looks nothing like this.
They look much more similar to red light cameras.
You can see it has a "standard" traffic camera, but it doesn't look photo enabled to me.
Anyone see one of these before?