Contact seller
Complete engine and trans.
Minus some exterior parts,
I removed the air cleaner, fan, pulleys, spacer, water pump, oil filter starter, fuel pump, and alternator.
Selling as ONE UNIT.............
Assume the worst
, I have not tried to turn it over, I will not remove the pan, valve covers or anything else from the engine or trans.
cast # 2868020-273-7
Carb # 4119S 4 speed carb. still has the list tag on it.
10 1/2 to 1, adj rockers, solid lifters.
He told me the engine has never been apart been sitting since 1974.
Dual point distributer has a chip out of it at the top. Spark plugs are still installed.
Exhaust manifolds are fine I saw no cracks in the block or heads, several of the freeze out plugs were blown out.
Still has the engine mounts attached minus insulators.
I can not deliver it or ship it. My tractor barley gets it off the ground.
I can help load if whom ever comes brings a cherry picker. Update, Neighbor said I can barrow his cherry picker.
$950.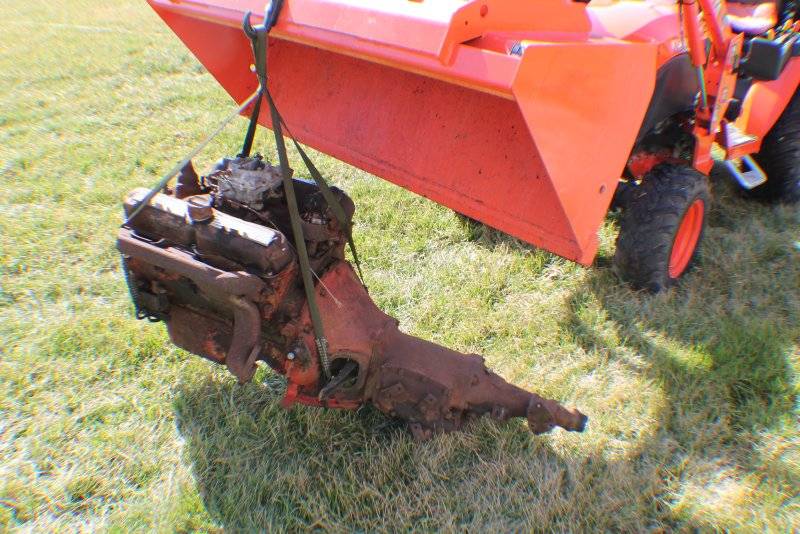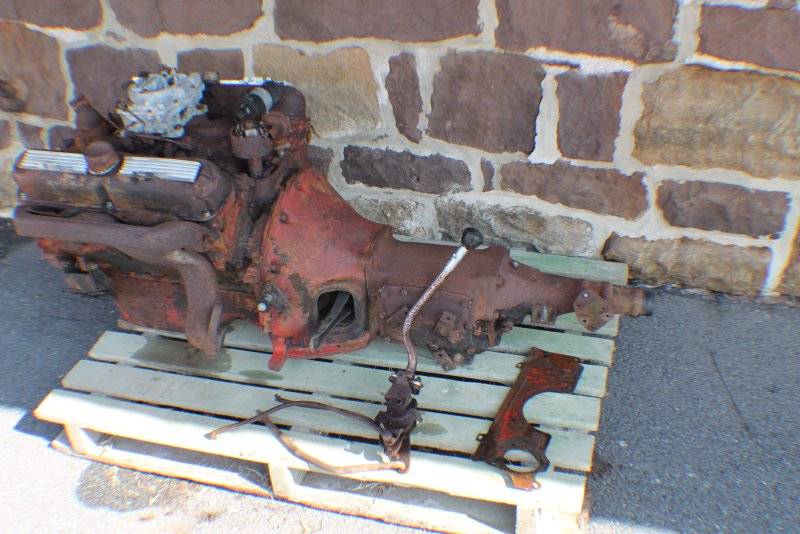 Last edited: