Contact seller
For Sale
1967 Dodge Coronet R/T Project
Starting price $10,000 OBO - Open to offers
Car is located in Carpinteria, CA (Just north of Ventura, south of Santa Barbara). Im sure I could get the car transport ready if need be.
440ci 375HP
727 Console Shift
Front Disk Brakes
Rust free, slightly modified, easy to finish into a driver.
I have owned this car since the late 90s when I started its restoration with the previous owner, my then new father in law. We did a lot on the car then, but then family happened, and my father in law passed, and the car has been sitting with very little progress for the last 15+ years. It's clear I do not have the time or money to invest in it anymore, and need to make room for other things (some automotive, some not).
My wife remembers riding in the car in the late 80s, and it has been sitting in her parents/our garage ever since. The car is mostly complete, but my father in law was a hot rodder through and through, so some things have been modified from original. Most notably are the higher, Charger style rear fender openings, to allow for the large 295/50R15 tires (and much better looks IMHO), and fender-well headers (inner fenders cut). All the R/T specific side trim has been shaved. Originally a Metallic Copper exterior, Copper interior car, it is not in primer, with black interior. Black Vinyl top in near perfect shape. Prior to my father in law owning the car, it was owned by his best friend, who did most of the custom work, and at one time was a body man/painter at Hot Rods by Boyd.
Engine has been completely rebuilt with .040 over pistons, Isky Cam (I believe it is a roller hydraulic, but Ill have to pull the distributor to check), Edelbrock TM7 Intake, Milodon Pan (stock pan included), Roller Rockers (stock also included), Ported '67 Heads (untouched original heads included also), Fender-well Headers, full MSD Ignition with 6AL and Pro Billet Distributor. NEVER FIRED. Currently no exhaust behind headers. Battery partially moved to trunk, still needs some wiring finished up, but the main power cable has been run. I have the stock chrome valve covers also. Fuel tank is out, and needs new rubber installed throughout fuel system.
Front suspension completely rebuilt. All brakes/booster/MC rebuilt. Rear suspension I have not touched, although there may be spring in-boarding going on, Im not sure. Rear fits a 295/50 tire w/o mini tubs. Needs shocks.
Tranny still needs looking at, but may be fine as is.
Interior: No cracks in dash. Chrome is starting to show its age, but it is complete and in really good condition. 53k on the ODO. Console complete and in good condition. Rear seat in good condition and dyed black. Front seats need recovering, drivers needs new foam. No carpet, floor has had sheet sound deadening applied. Currently no carpet. Perfect headliner. Door panels are sorta rough.
Body: Straight, in primer, but a few spots need some attention where the primer has lifted, or Bondo applied. Front grill is pretty good, with minor dent on one side of the surround, and a larger more problematic dent on the other side. No weather strip on the doors or trunk. Hood is cut for tall filter and hood scoop. Small older super stock scoop installed, and I also have a larger Six Pack scoop. Underbody has original spray on sound deadener applied, which is a pain to remove, so I just left most of it as is. There was no signs of rust on the floors from the top side, so I have to assume its fine on the bottom side also. Bumpers are driver quality, with a small dent in the rear I believe. Needs rear outer fender wells fabricated and installed.
80s Cragar SS wheels, could use re-chromeing, but good driver quality. 14" front, 15" rear. Tires need replacing obviously, but they hold air.
Things I know Im missing: license plates, side trim, stock steering wheel, stock intake and air cleaner, stock fan shroud (available re-pop), Im not 100% sure I have the right side emblems, but all the other trim and emblems are present.
Im sure Im missing a bunch of stuff that will come to me later, or feel free to ask away. Im fairly certain it is numbers matching though-out, but I did the research 20 years ago, so I will be glad to do the leg work for you of looking that stuff up as needed. Its been modified enough from stock that I wasn't really that worried about it back then, above and beyond knowing it was a real R/T. I do know then engine is original.
I have the pink slip signed over from my father (the little, actually pink, pink slip), and the car is no longer in the system, so there shouldn't be any crazy back fees due.
VIN: WS2383548590808142
CAR: Dodge Coronet R/T 2 Door Hardtop
ENGINE: 440cid 4-bbl HP V8
TRANSMISSION: 3-Speed Automatic
TIRES: 7.75 x 14 Red Streak Tires
BUILD DATE: September 08.
AXLE: 3.23 Rear Axle Ratio, Sure Grip
INTERIOR: Premium Trim Grade, Vinyl Bucket Seats. Copper Interior.
PAINT: Monotone Medium Copper Metallic Paint.
OTHER: Medium Copper Metallic Upper Door Frame Color. Black Horizontal Accent Stripe.
MOLDINGS:
ABC OPTIONS:
A1: 26in Radiator
D9: Front Disk Brakes
E1: Cleaner Air Package
F3: Unknown Option
R1: AM Radio
X1: Tinted Glass (all)
Y6: Black Vinyl Top
abc OPTIONS:
a6: Console
b4: Bucket Seats
j5: Unknown Option
u1: Sold Car When Built (Somebody Ordered It)
w-2: Unknown Option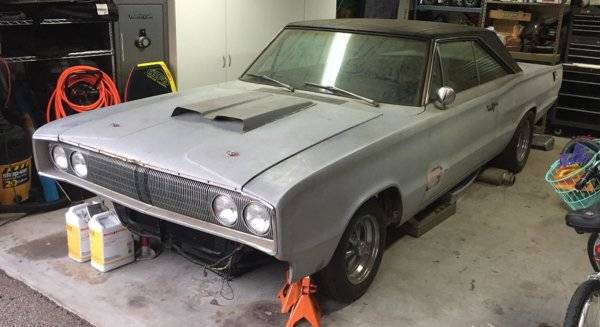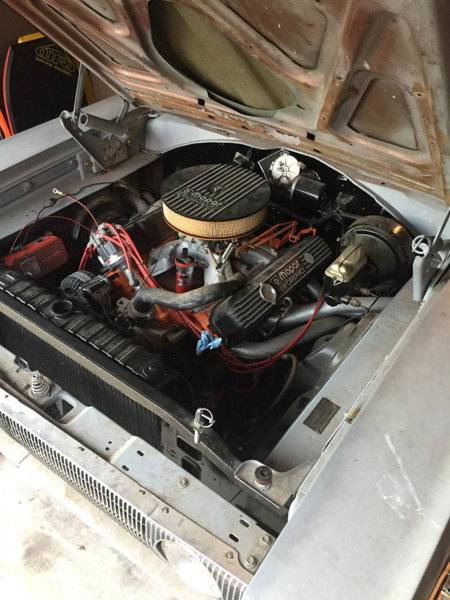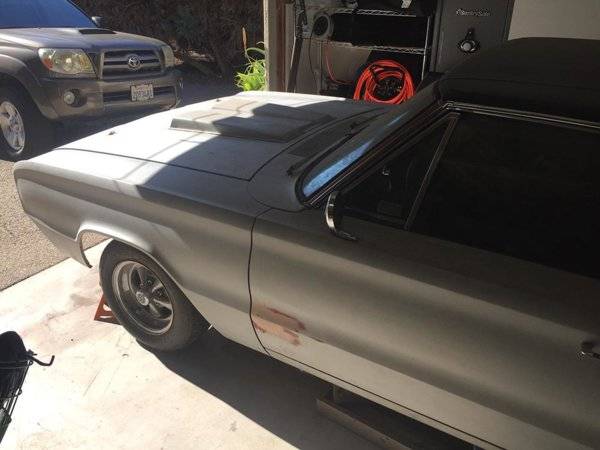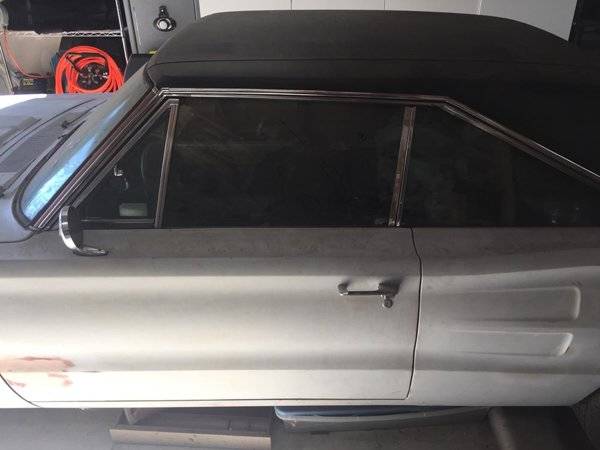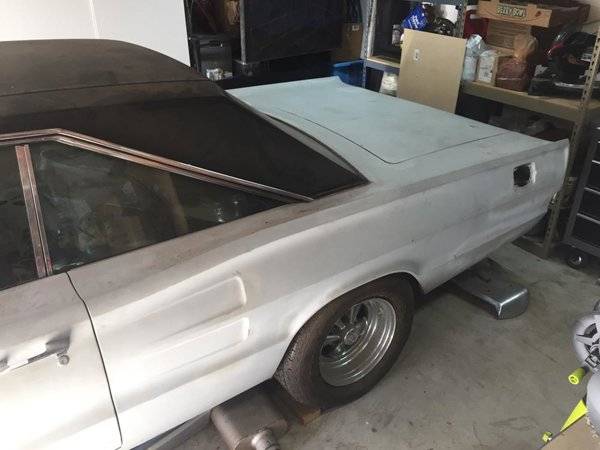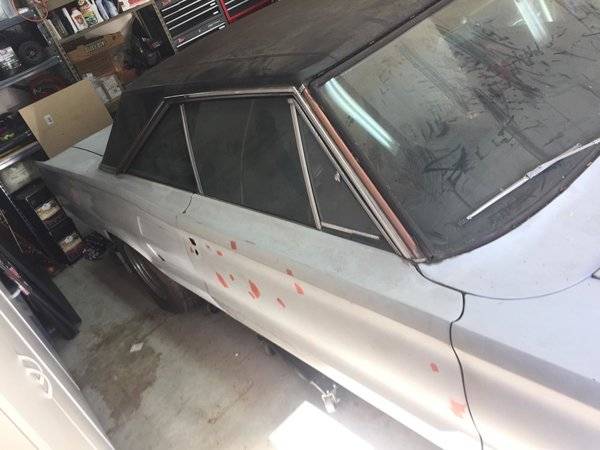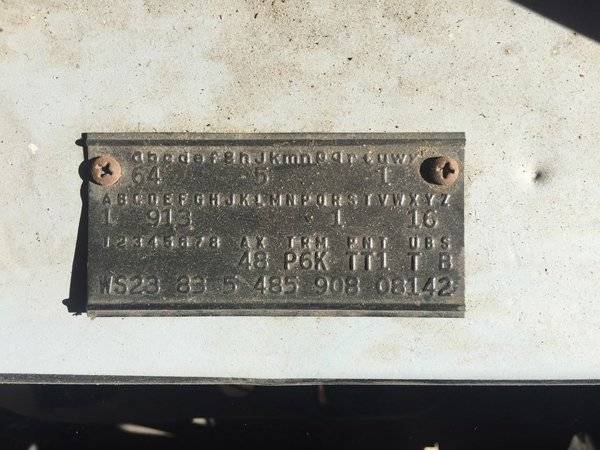 Last edited: