So i assume this is the right spot to post some progress as it slowly comes and ask questions?
The car, 1962 Belvedere 2dr, 318poly has been sitting since around 1980 (i found a registration from '77 and believe it..
I just got the car home today, the motor is locked which i stressed about at work all day, got home and ran a bore scope down the cylinders, 4 cyls with surface rust, 2 look like it ran yesterday and 2 are around TDC, couldn't see much. Mixed up 50/50 ATF/Acetone and filled the cyls, VERY optimistic at this point
Will give it a day or 2 and free it or fill em again. I was expecting scaly death but was happily surprised
The car is odd, it really feels like it was just parked a month ago, even the washer fluid bag is still totally flexible and intact, and due to what looks like quite a long valve cover leak nothing is very rusty under hood even. (although now my brain goes to OMG what if it's seized due to oil starvation and a spun bearing!) I always see the worst case... time will tell..
Decided to test the electrical system, no battery just a charger to see what would light up... got nothing, totally dead, look down the positive cable.. No starter... well.. great
Put power on the proper wire, radio came on... and most things worked
Now to some questions... (i haven't touched a car in 20 years and my brain is mush.. gonna be a lot of questions as i go)
As far as a starter goes, If i remember right BB and SB starters are the same? so if i buy a new one i won't be throwing money away correct? if i swap later i mean... Also, any reason to get a mini over a $36 rock auto special? i'm not going to do headers or anything other than a quiet driver car..
Any chance anyone makes patch panels for quarters? I am pretty sure i can hammer some since it's not compound but would rather go the easy way (and i'm 99% sure no one makes em) I HATE bodywork! just sayin...
K.. heres some pics of the car, pretty much every panel needs some work, might try to find someone reasonable near detroit to handle the paint, not looking for show, just 1 color and shiny...
Also another question at the bottom
Car came with arizona fenders also... so that's good.. Seller took some seriously strategic pics or i prolly would have kept looking at other cars. Upside, the floor looks like day 1, same with engine bay (except at the top of a shock tower, some bubbling coming through, i think i can grind it out and just fill with weld, it's that small), trunk has 2 holes i will have to patch, but that's cake.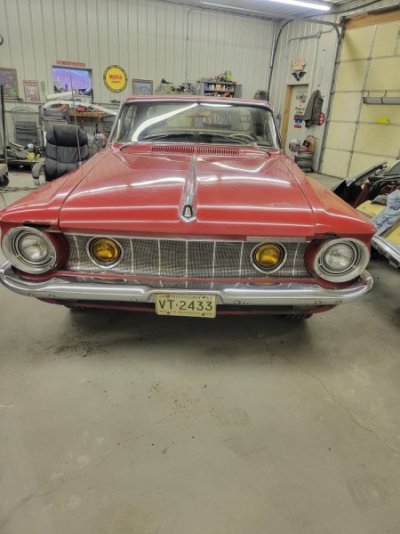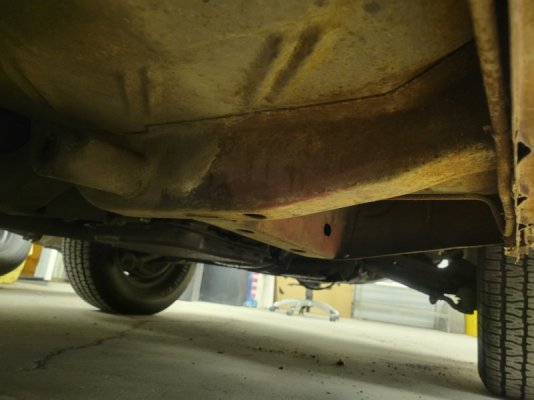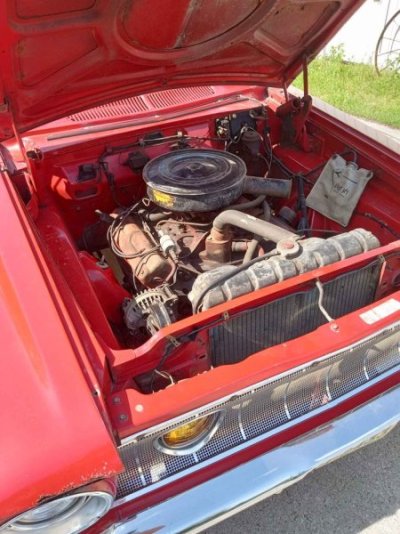 K.. so another couple of quick questions... Guy gave me with the car, a pair of a110 seats but i can't find a part # on the mounts and they honestly almost look homemade but i have never seen real ones before.. I will say though.. they are instanely light, i never knew..
Also a hood scoop he said was an original and it seems much thicker than most aftermarket i have seen, but didn't take a good pic yet..