Local time

8:39 AM
Joined

Aug 24, 2022
Messages

50
Reaction score

86
Location
Originally, my 440 was set up for AC.
Poor old girl hasn't fired since 1980 or so...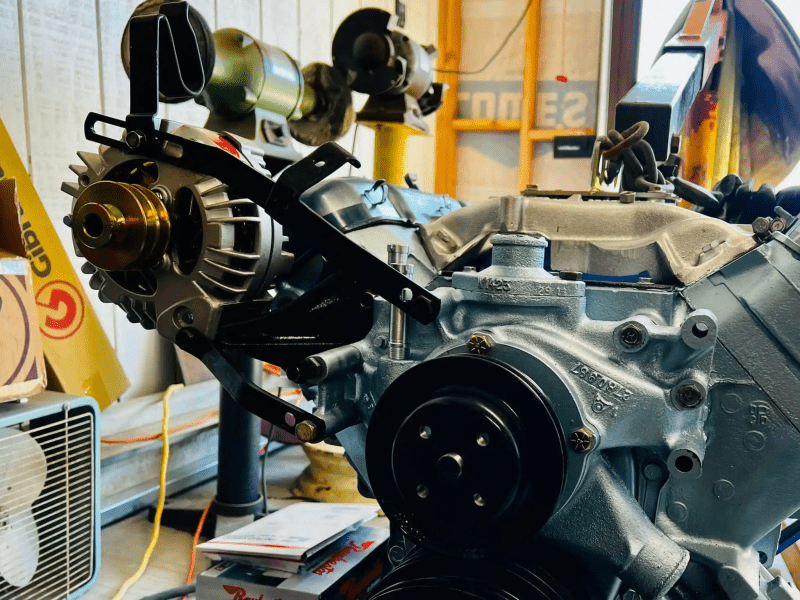 After setting it up after the rebuild is where I realized that just doing away with the factory AC isn't so easy...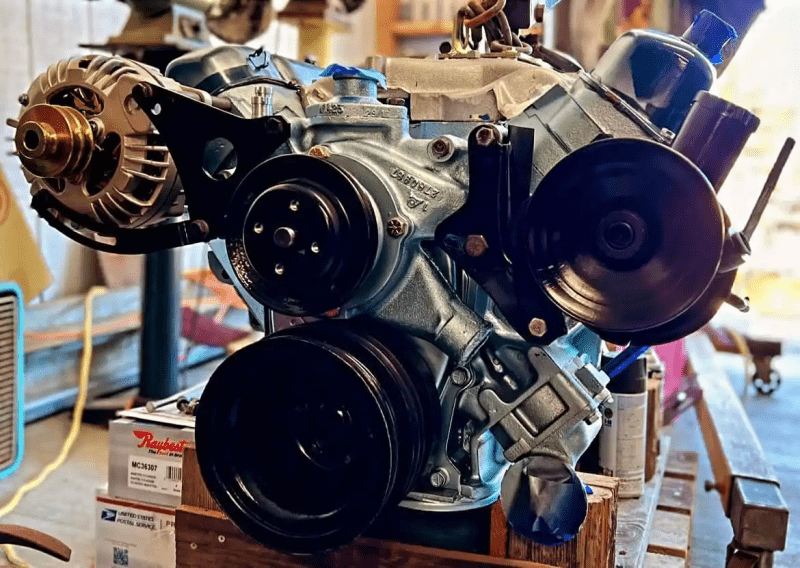 I won't lie, comparatively I'm a newb when it comes to this stuff. I'm 21 and this is my first old car and DEFINITELY the first motor I've "put together." What made the MOST sense to me was to switch to a Non-AC alternator bracket setup, and seek out the Non-AC water pump pulley and 2 groove crank. Thankfully I found both and have them coming my way real soon! The 2 groove crank has the right offset for me to be able to use my TRW steering pump still.
Is there any other way to do an AC delete without changing every pulley? I know in some HP applications, people will run the smaller AC water pump pulley for more efficient cooling, but I am confused at how they would ever get that pulley to line up? Would love to see some pics of belt setups where people have also done an AC delete. I would love to retrofit my AC system in the future with a modern Sanden compressor, but it's out of my budget at the moment and I really want to get this car back on the road.
I am already committed to changing out my brackets and pulleys to make this work (wasn't cheap at all) - BUT, for future reference and just out of curiosity, I would really like to know if there's a "less" complicated way of performing this swap.