FBBO Gold Member
FBBO Gold Member
Local time

11:07 PM
Joined

Apr 28, 2016
Messages

487
Reaction score

875
Location
Overall, a good dog. Just doesn't fit in well with us.
When we got her last year, she was SEVERELY dehydrated and malnourished. She wasn't house broken or crate trained.
She was left in an abandoned house for no telling how long. Then she was with a family with a small child. She was great with him. They didn't take the time needed to work with her. Then we got her. She is house broken and crate trained. She is scared of toys. She used to run off if the fence gate was open. Now she doesn't. She is more of a companion type of dog or with someone with a big fenced back yard where she can run.
She rarely barks unless someone knocks on the door or sees a cat when she's outside. She gets along very well with our lab and a cat. Took a while to be ok with the cat. She low growls at the kitten but the kitten hisses at her. Lol. We keep them apart.
We can't get her to play. We've tried everything we can think of. She's only concerned about eating and going outside.
The mrs wants her gone. I'm picky about where she goes. She's not a smart dog by any means; well, she hasn't shown it here. I don't want her to go to just anybody for the fear of her getting abused or beaten. That's already happened to her. She's about 5-7 years old. Red nosed pit. She sleeps A LOT. She has shown no signs of any aggression.
She comes with a large crate.
Willing to bring her to you if not across the country.
I want to try to keep working with her but Cari is getting more and more frustrated with her.
This is shortly after we got her.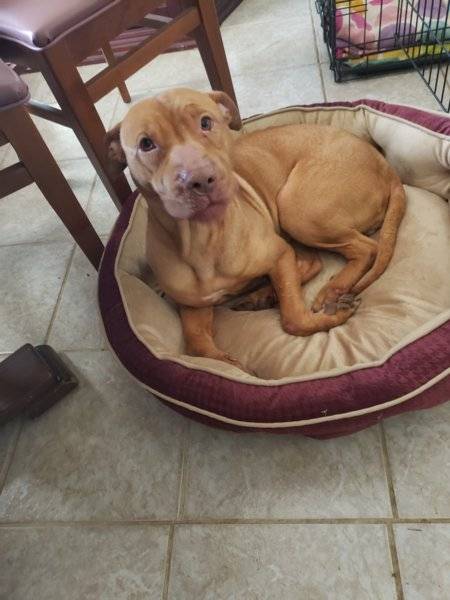 This is her now with our lab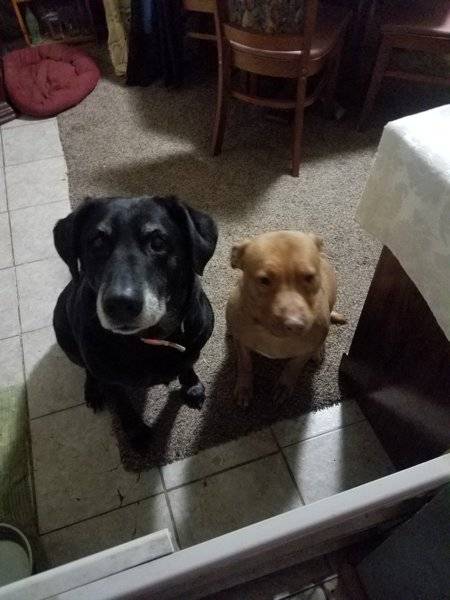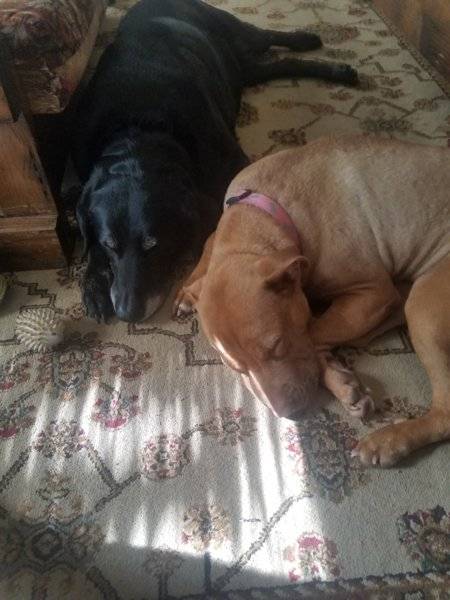 Squinting and sitting on her tail because it's cold