Local time

10:58 PM
Joined

Sep 2, 2008
Messages

28
Reaction score

8
Location
I got my block back from the machine shop this week and after getting it on the stand and looking it over I noticed a couple of the cam bearing oil holes aren't fully lined up with the oil holes. Specifically the #4 and #5 (worst) are a bit off, this is my first time rebuilding an engine, I'm wondering what those of you with more experience than I think of this. Is it "close enough" for enough oil to get through? I suspect not as I would think the hole size is engineered to allow x amount of oil flow for a reason, and if it needed less, the hole would've been drilled smaller from the factory...then again I may be overthinking this. If the general recommendation is to get the holes lined up I'm left with a couple options.
1) drill or file the bearing hole a bit wider to match the oil hole in the block
2) buy an inexpensive cam bearing tool on amazon/etc and learn how to knock it out and reinstall it myself
3) take it back to the machine shop. While this seems like the best option, It would be at least another month until I could get time off from work during business hours to get it back to the shop.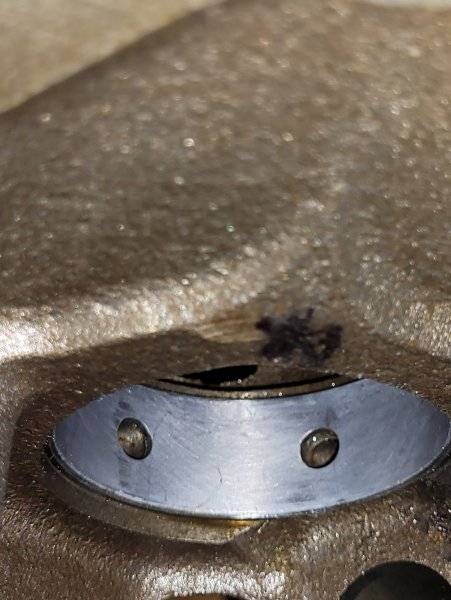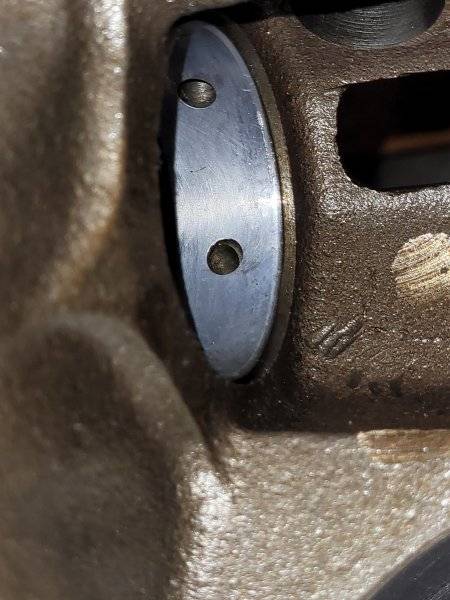 First 2 pictures are the #4 bearing the hole to the driver side head almost perfectly aligned, the passenger side head hole however is partially blocked.
3rd picture is the #5 bearing it is the worst of them.
What are your thoughts and opinions. Are these holes "close enough", Is drilling/filing the hole a reasonable solution? If I do buy the tool and knock these bearings out, can I reuse the bearing or would I need to buy another set?