FBBO Gold Member
FBBO Gold Member
Local time

5:01 PM
Joined

Oct 20, 2019
Messages

2,786
Reaction score

1,827
Location
Picture taken at Saskatchewan International Raceway 2004. End of season. The oldest running NHRA track in Western Canada. We switched to IHRA when NHRA wouldn't let us run Junior Street Legal.
I owned all of these.
Car on the left is the 440 4 speed I am slowly getting done. It is back to GG1.
Red car is now owned by a young friend 440 auto now was a 318. Bought it from the original family. Guy bought it as a birthday gift for his wife. Problem it was AA1, which she didn't like, so the dealership painted this new car PP1
Center car is LLI 383 auto, which I bought from the second owner, but knew the original owner. Had that car repainted and body work done. It went to California shortly after I bought the 4 speed.
PP1 white hat is a 383 auto that one of the boys owns. Also bought from the second owner through a body shop.
Last car had a few owners, DD1 383 . Dedicated drag car. Still have it.
XX1 and PP1 were driven to Aurora Missouri 1993 for the TDC meet. Got to look around at Ron Slobe's. A good day.
1996 LL1 went to Bloomington Illinois for the Charger 30th.
2001 LL1 and PP1 we to Rapid City South Dakota for TDC meet.
2006 GG1 to 40th in Jefferson City Missouri.
2016 GG1 to Farmington and on to the Charger 50th in Detroit.
CORRECTION! Thanks Rem Charger.
Yes the last car is a DD1 66. A dedicated drag car.
XX1 L car is in storage, along with the 67 318 auto we bought in 1970.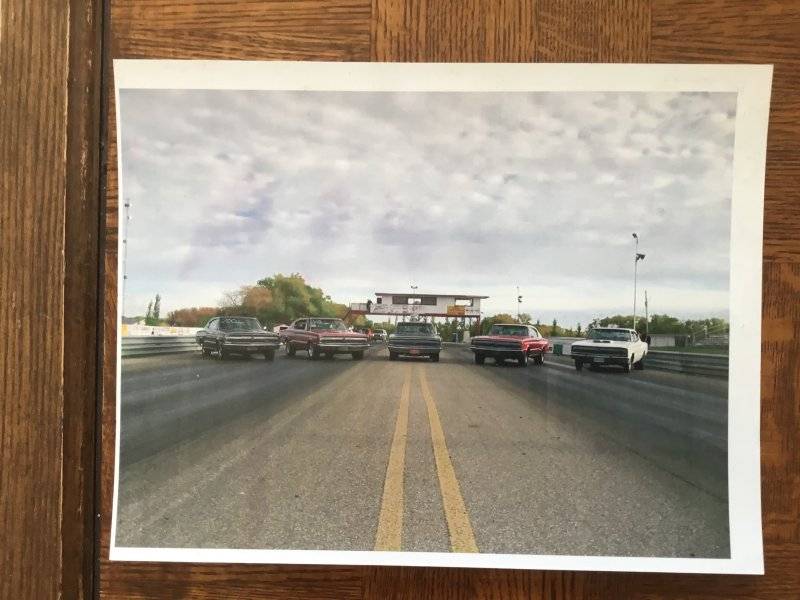 Last edited: