Well gang, it's time to go have some fun racing again this weekend and then that's another season in the books for this cat. Weather looks to be good all weekend to boot. This winter will be engine freshen up time and I'm looking forward to that. I'm also installing a shorter 3" scoop on a glass hood this off season. There's a target weight of 3200 Lbs in mind, full tank and less driver, which I'm going to make.
Load up time..
Off the hoist and ready to load up. Haven't been posting much this season but there's been lots of tinkering going on.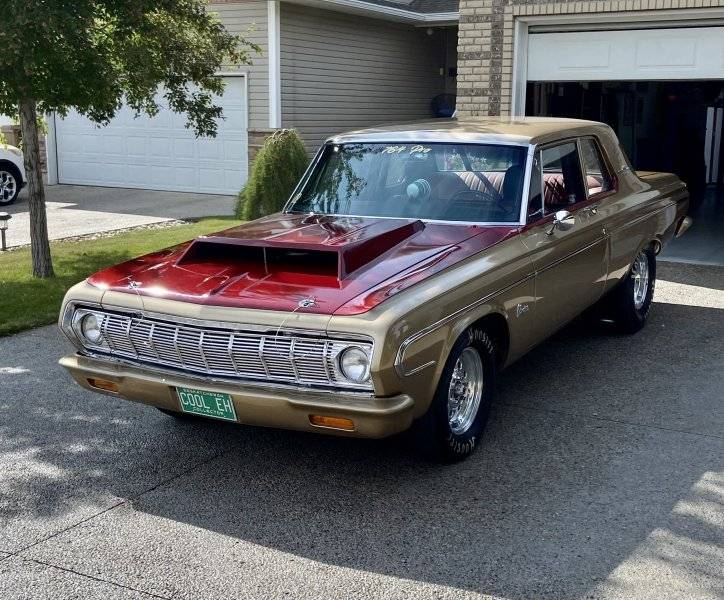 A different look up front. Been in the works awhile.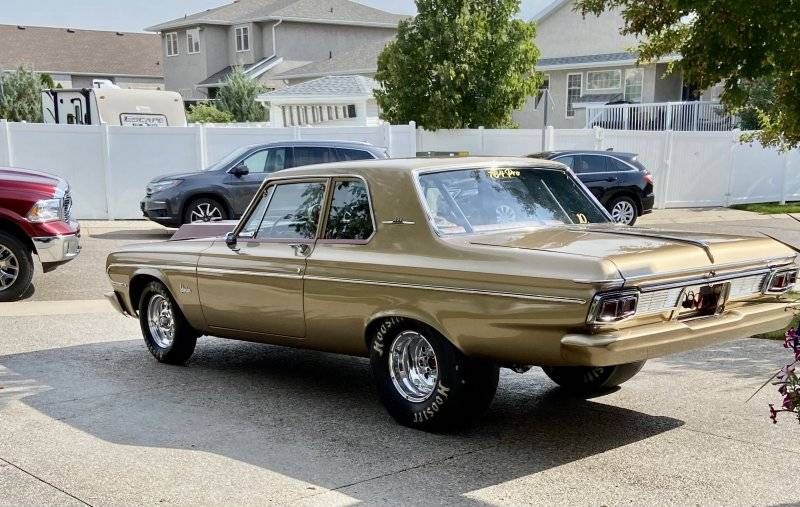 Last race day, 3rd round. Car launched both hard upward and hard to the right. Came down hard and off the track surface. Gathered it up and straightened out ok but with the steering now pulling to the left the race was over. I suspected that the run might go bad when I saw who was making a pass directly in front of me. In any event, had the front end apart for inspection, some parts, some repairs and back in alignment. Good to go this weekend.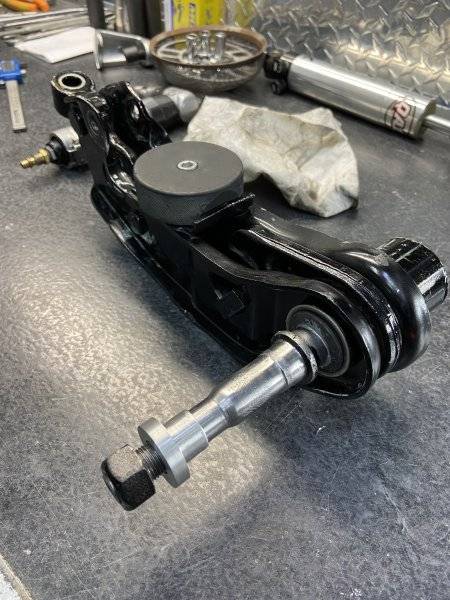 This was a picture that someone had taken during a previous race day this season. It's the drive up to the staging lanes. It was shared to me.