Henchman #4 and Jack-Stand Racer #2
Staff member
FBBO Gold Member
Local time

8:10 PM
Joined

Jun 12, 2012
Messages

31,424
Reaction score

78,687
Location
Yep, one of only 2 genuine '70 GTX's in New Zealand. This car has been here since 1974, and is a record holder over the 1/4 mile, as well as collector of many car show trophies. I started out with this car in 1997, and only intended to fix up the brakes and exhaust.....famous last words I hear you say.
Full on restoration followed, and after 3 years it debuted at our National Concours D'Elegance show. Finished up 4th by a slim margin to the winner. Gathered valuable knowledge and mucho praiso from fellow V8 minded enthusiasts, also managed a tie for best paint in show with a brand new Porsche...how that works I'm not sure.
Factory optioned with; 440, 4BBL, FC7 paint, Air Grabber, Rallye wheels, vinyl roof, power steering cooler, drivers Rallye mirror, buckets & console, black side stripes, AM/8-track, window tints etc
I tracked down (with the assistance of Galen Govier) the original dealership that sold the car from new. I wrote to them and was sent copies of the original sales order & invoice, plus a cool letter from the Grandson of the original salesman who runs the business to this day. Using a bit of ingenuity and a small pinch of luck, I tracked down the original purchaser, and he could not believe the car was still around and doing well. I'm sure he thought it was a crank call...but I got some useful info from the conversation. I have since met or have always known the remaining previous owners.
Anyhoo...you guys want pics not gabble....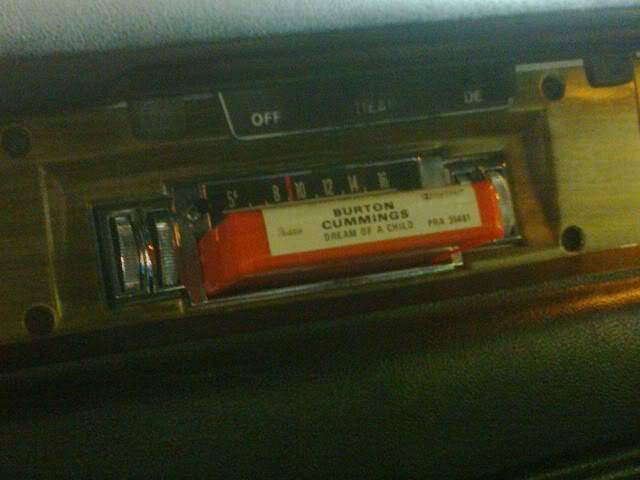 made it to the Cover shot of our local HotRod mag... (first time ever it has not been a full car)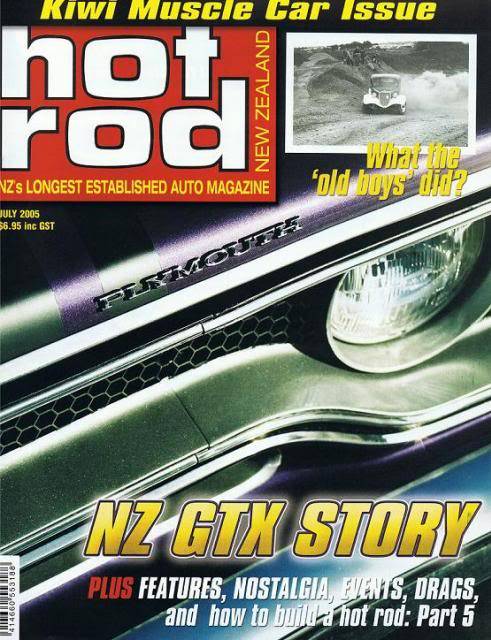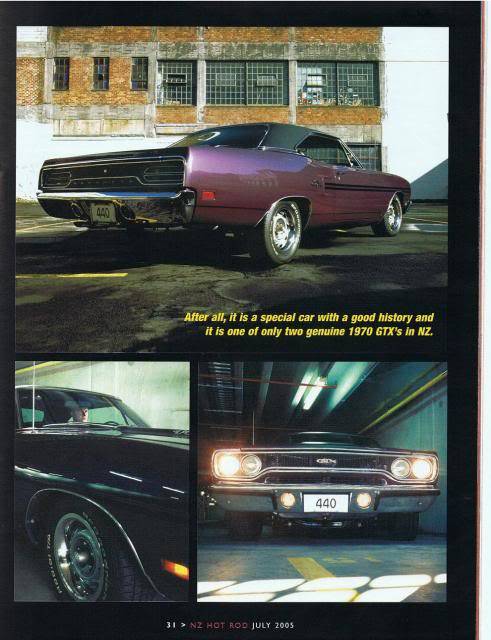 I have another toy as well - can be seen on fortrucksonly site......