Local time

12:49 AM
Joined

Nov 11, 2020
Messages

8
Reaction score

33
Location
I already posted about my radio issues which have since been figured out with thanks to a forum member.
Ever since I was a kid I've been a Mopar guy all because of my dad. He had a 1971 Charger when I was growing up that he let me steer around our driveway. That sealed the deal right then and there, that I would someday own a Charger. I've always LOVED the 3rd gens but have also been strangely attracted to the more unique 1st gen. Every time I've seen one at a show I would spend a considerable amount of time looking it over and if the owner was nice enough, sit in one.
Fast forward to this past May and I was perusing Facebook Marketplace as I do every morning and this 1966 4-speed was just posted. I called the owner immediately and made an appointment to drive up the Maine coast, about an hour (SO CLOSE!), to check it out. It needed to be mine so when I got home I sold my brand new ATV, went to the bank, and made arrangements to purchase it. This is legitimately my dream car and it will never leave my care.
TLDR: Loved them as a kid, love them now, bought one. Thanks dad!
Details:
383 4 speed
Originally white with a red stripe, was repainted in the '80s
Red interior is correct
Some rocker rot and quarter rust
Her name's Maxine.
Photos are the day I bought it and filled it up, first wash, met with a friend and her DeLorean, original of me in front of dad's '71, recreation of me in front of mine now, and my dad and I.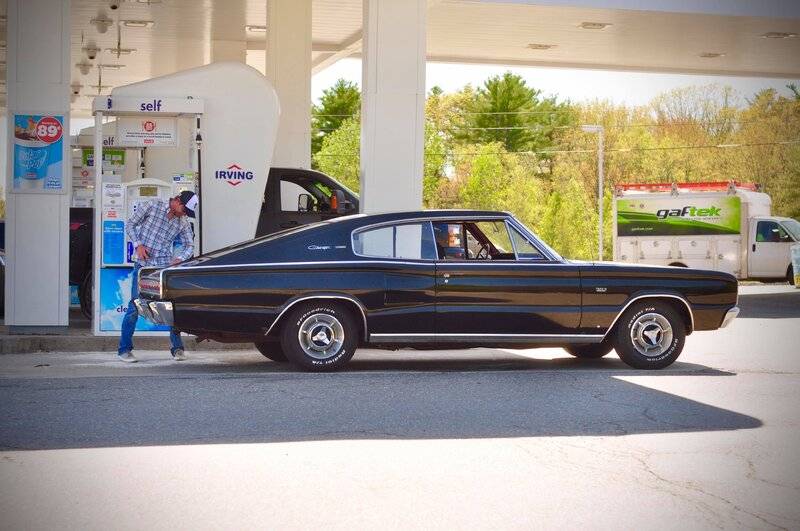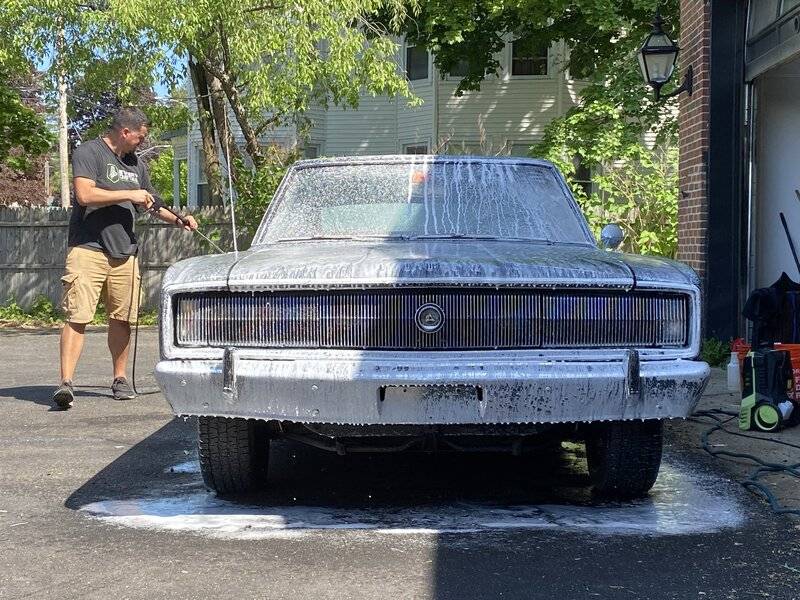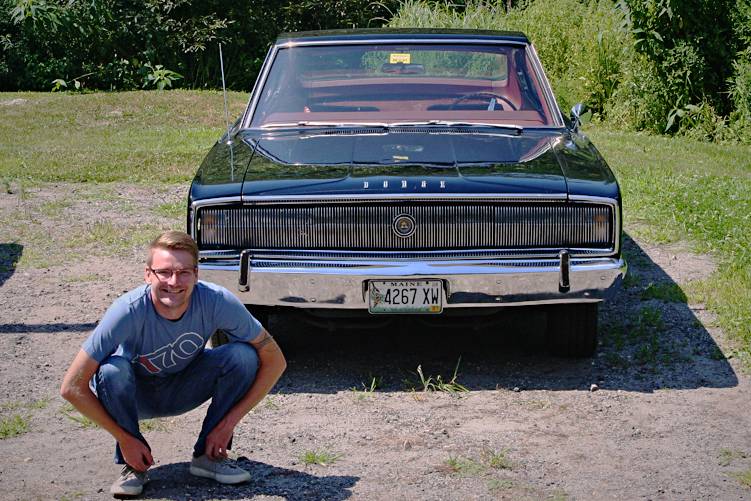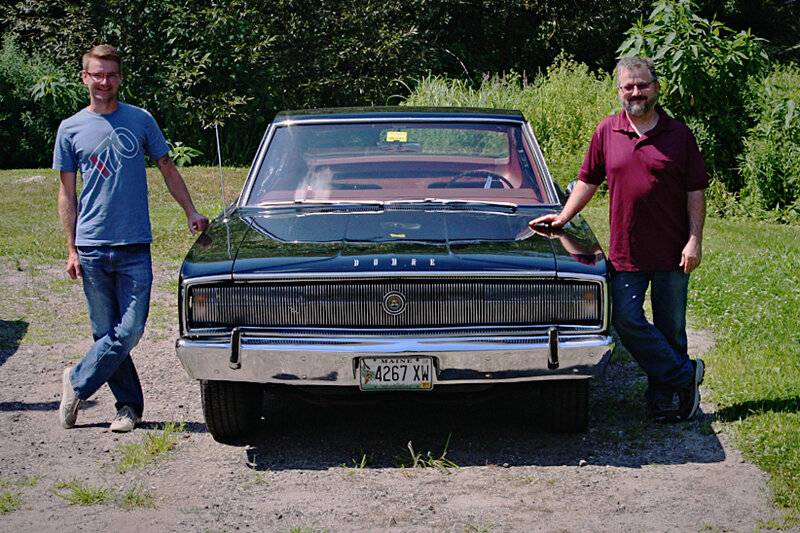 Last edited: