FBBO Gold Member
FBBO Gold Member
Local time

6:47 PM
Joined

Mar 15, 2019
Messages

3,332
Reaction score

5,751
Location
Hi Everybody,
Well I'm finally letting the cat out of the bag, I wanted to keep this car a secret on here until it got here and it's finally here so I figured I would post about it. So some of you may or may not have noticed that I made a post awhile back that my stepdad was looking at a red 1970 Dodge Charger, this post here which Kevin or member
@GetX'd
kindly responded to........
Anyone Near Huntington Beach C.A. That Can Look At This Car?
. Well, after having Kevin look at the red car for him he decided to unfortunately pass on it. Again, thank you again very much Kevin for taking time out of your day to look at it for us. After passing on the red car we kept looking for Chargers for sale online while Kevin giving me a lead on one on the forum here but it unfortunately didn't work out, so 2 weeks after looking online we found this gem. And I mean gem. A '69 T5 Copper original "G" code 383 2bbl that was converted to a 4bbl with a V1T tan top, and meticulously rotisserie restored back in 2005 from Canada. The previous owners whose name was Penny was kind enough to give us a binder of when it went through the restoration. It has a 3.23 sure-grip, rear speaker, and rear defogger. The car is 2 documented owners owned, and the 2nd documented owners father bought it at Chinook Chrysler. The car has won first in class at the world of wheels show, and an award of excellence at the good guys show. My stepdad ended up buying the car on off of Ebay on November 20th 2022 out of Okotoks, Alberta, Canada and it just got shipped here to our house today. The 1969 Charger is my stepdads dream car because he had one back in the late 1980s early 1990s until it got wrecked by a deer hitting it, and he's wanted another ever since. Now that the car is finally home we do plan to do some changes and those changes include putting on Magnum 500 rims with BFG T/As, changing the chrome Mopar valve covers to stock appearing chrome, doing something about that MSD ignition coil, blacking out the tail-panel, and maybe having a custom tan tail stripe made to put on the back. Here is what the previous owner said about the car word for word from her for sale ad......
BOUGHT AND OWNED CANADIAN CAR
1st DOCUMENTED OWNER:
My father Clarence first owned the car from the year 1969 to 2003. It was bought at Chinook Chrysler which at the time was in downtown Calgary, Alberta. My Uncle Jack was a mechanic for Chinook Chrysler, and he told my dad to come in and see this Charger. This Charger was pampered for its entire life by my dad, and it never saw snow in winter, only driven during the spring and summer months. This is an original numbers matching Charger, when I received it from my dad and still is! He sold it to me with about 54,000 original miles.
2nd DOCUMENTED OWNER: PENNY
I received the car in 2003, and immediately started looking for mopar people, that could help and assist me in restoring this amazing car. The fellow up the street from me owned a 1971 Curious Yellow Charger and he saw that I had brought home this Charger from my father's house and suggested that I start going to some car shows, and by chance there was a all mopar Show at the Canada Olympic-Park the following weekend. So, I headed out to the car show and upon arrival, parked and went to shut off the car, but when I turned the key off and went to pull out the key, the key tumbler came with it, but the car was still running, so off I went to find my neighbor and get help to shut off the car. His friend Jim happened to be with him and we finally got the car shut off and I had a great day meeting lots of mopar people. This is when I realized, seeing all the other beautiful mopars, that I needed to do a complete restoration on the Charger and bring it back to better than new condition. Hence, in 2004 it was the beginning of my 1969 Charger's restoration period. Fortunately, I met Jim at the car show and him and I began tearing down the Charger, and then the car was put on a rotisserie and off to media-blasting. Then it was taken to Alth Auto Body for body work and paint to begin. After completion of the paint, Jim & I started to re-assemble the Charger and it was completed in August 2005, the Charger was entered in the World of Wheels in February 2006. The Charger won First place in its class and was very well received, plus it has won numerous awards including An Award of Excellence at the Good Guys Show and many many more since then. Upon the completion of my Charger it has been on some road trips and has run flawlessly. When the motor was totally rebuilt we decide to change it from a two barrel carburetor to a four barrel including a factory intake and a mild cam with stage one head porting. It was dyno tested and the motor made 432 hp and 418 ft tq.
There are tons of original parts, too many to name but here is a short list........
Original factory tinted glass (except windshield)
•Original numbers matching Motor
•Original Rear end
•Original interior except new carpet, headliner, front seat skins, and window felts
•All chrome around the whole car is original •Original bumpers (re-chromed)
•Original 3 speed wiper motor
•Original premium wood grain steering wheel with no cracks, in excellent condition
•Original wood grain console and rallye dash
•Original Factory rubber floor mats
•Every nut and bolt and moving parts were glass beaded and repainted to factor colors
•The original Radiator is now a 4 core
Drive Train Information.......
•Mopar 383 cubic inch big block engine, rebuilt during restoration and dyno tested.
•Torqueflite 727 Transmission, rebuilt during restoration
•8 ¾ rear end with 3.23 sure grip axle ratio, rebuilt during restoration
•Power front disc brakes, drums on rear
•Original exhaust manifolds
•TTI exhaust system from front to back
•New Borgeson steering box
•Original driveshaft
Exterior.......
•Copper metallic paint T5
•Tan full vinyl top
•All trim chrome is original and in excellent condition
•Fully functioning hideaway headlights
•Fully functioning hood turn signal indicator lights
•Dual chrome exhaust tips
•Front wheel 235/60/15
•Rear wheels 295/50/15
•Tires: Mickey Thompson Sportsman S/T
•Original Driver side remote mirror
•Original Passenger side manual mirror
•Locking gas cap with key lock
Interior.......
•Power Steering
•Rallye instrument cluster package with a new TicTacToc, the remaining instruments are all original and operational
•Three speed console stick
•Rear window speaker
•Rear window defogger
•New Charger carpet floor mats
•Original Premium wood grain steering wheel
•New headliner
•New carpet
•New front seat skins
•New speakers
Here are some pictures of the car from the ad.......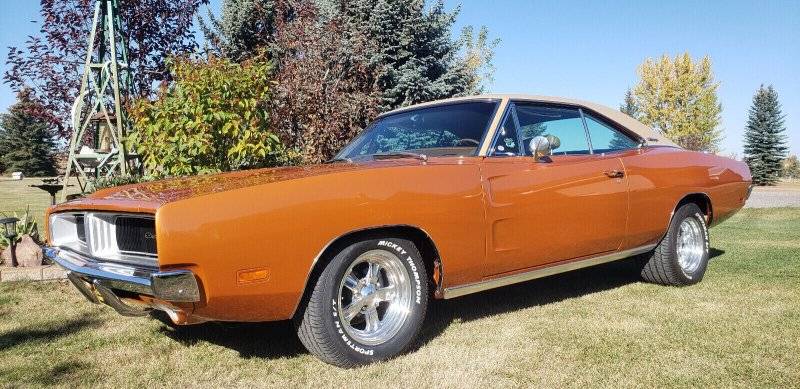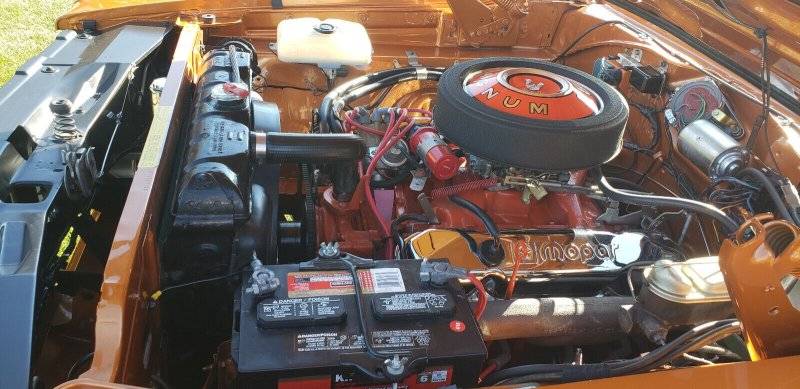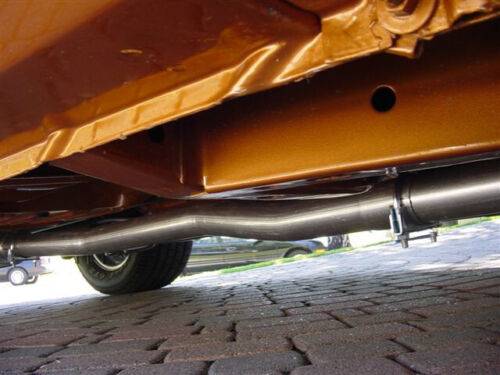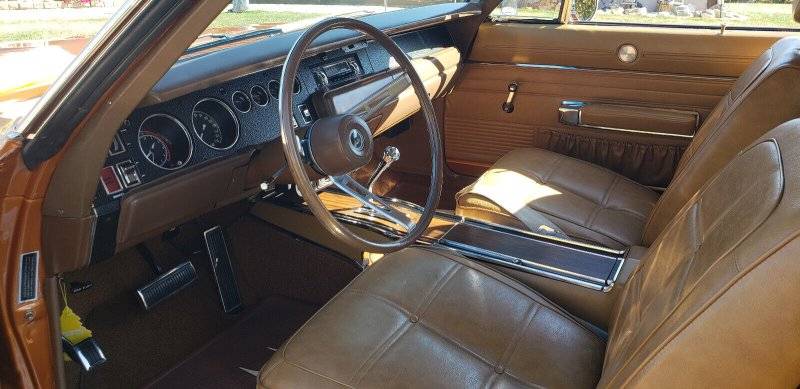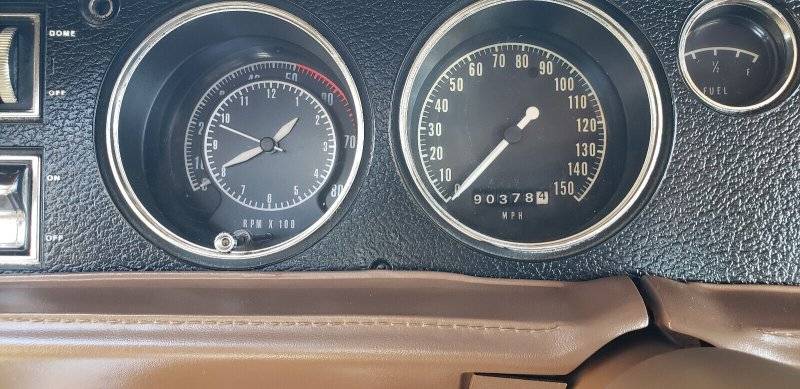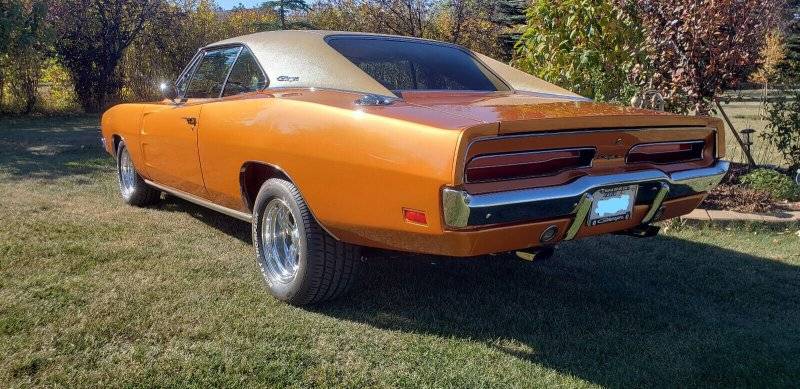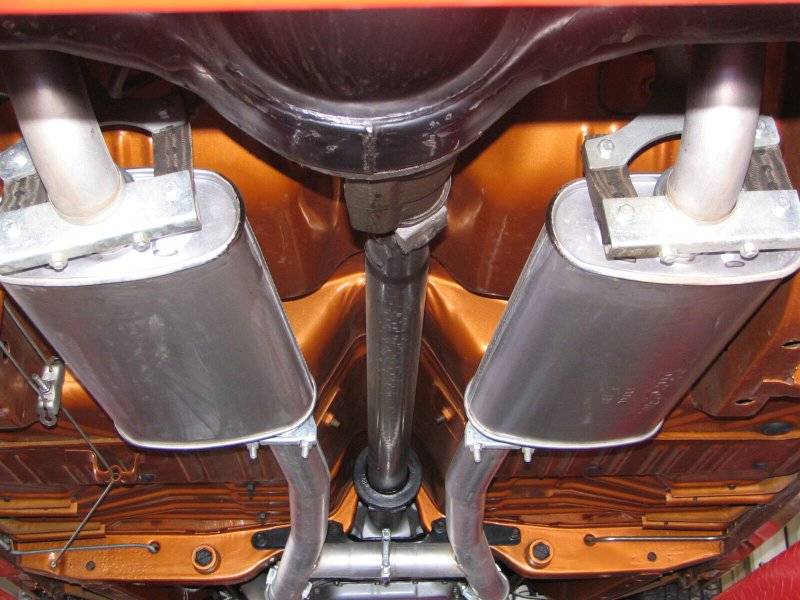 MORE PICTURES TO COME.......