FBBO Gold Member
FBBO Gold Member
Local time

12:27 AM
Joined

Sep 22, 2013
Messages

115
Reaction score

68
Location
Hey folks, hoping someone may have some thoughts on my mystery (to me and google anyway) leaf spring.
A little background, I bought this 68 Coronet from a guy who was building a drag car and ran out of money, so it was a bit of a "pig in a poke". Mini tub kit already installed with a narrowed truck dana 60. I pulled the leaf springs to see what I have, and found both were marked 80556PN. Looked up first number, P3412003 which appears to be (looking at Mancini website):
"3,000 - 3,200 lbs. 1968 Hemi Super Stock A-Body"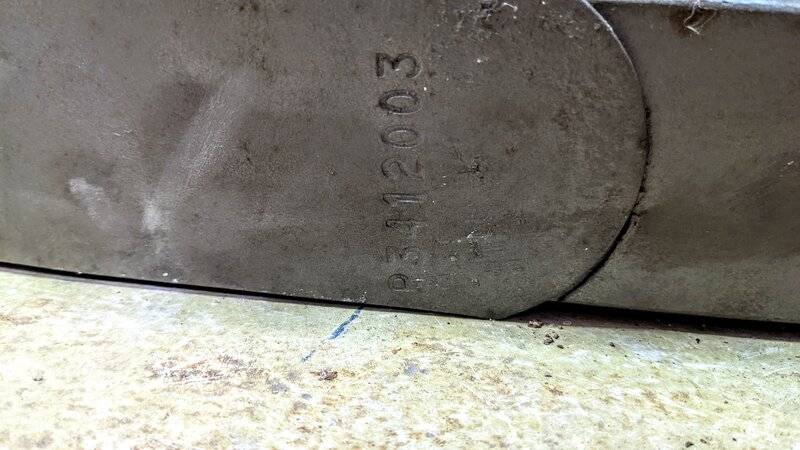 so far so good. Fully expected the other side to be P3412002, however this is what I found: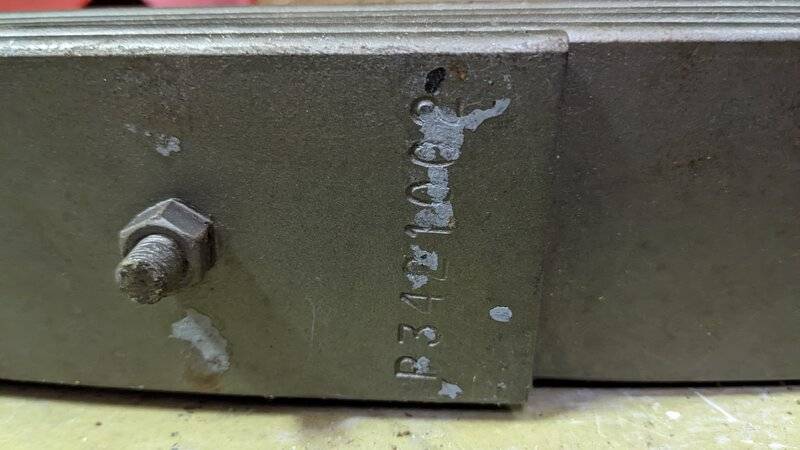 Googling P3421002, I don't get anything at all.
Is it possible it was stamped wrong? Only difference is the 2/1 swap in 3rd and 4th digits.
Hopefully someone with direct connection catalog, etc might be able to ID it if its real part number.
Thanks!