FBBO Gold Member
FBBO Gold Member
Local time

6:14 PM
Joined

Aug 5, 2016
Messages

1,356
Reaction score

1,583
Location
So guys, firstly I would love some help/advise about buying a prebuilt motor and transmission, and selling mine. I was never able to get into any mechanical stuff with my dad before he passed and have 0 experience with motors/transmissions. I have the opportunity to buy a prebuilt date code motor and transmission for my R/T to bring it back more original, which for my build, 9-8-66, is very hard to find. The build date on the motor I could buy is 8-10-66. However, I don't have a clue about what questions to ask, or things to look out for. I have discussed with my uncle, a 40 year body man who has restored many Mopars over the years, but he freely admits that he is not an engine guy and can only help a little. His biggest concern being that the block is bored 0.060 over. From what I have read that may, or may not be an issue.
I did speak with the guy selling, did a little research, and he does run a mopar restoration shop, and the motor was built by an engine builder who also drag races. So, I do know that this was not built in a back woods garage somewhere, if that helps. My uncle was not privy to this information when he read the listing. I do plan to discuss this with him as well, and see if he will call the engine builder.
What would I be looking at to finish the set up to be able to install; parts and cost wise? I know I would need carb, alternator, ignition, starter, plugs and wires, but anything else I should be aware of? Can I use what I have on my current motor, or should I include that when selling?
Additional information: I do have two sets of C440 HP blocks, 915 heads, crankshafts, correct 67 exhaust manifolds, but no other parts that I have the option to build from scratch (or sell), but they are not date code correct for my car. Would I be better off building from scratch and am I too hung up on the date code?
I have listed the specs and pics from the listing below. I would really appreciate any feed back, advise, concerns, hesitancies you guys have that could help me make a more informed decision.
I understand the basics, but above that really don't know what I am looking at here, and as always thank you guys for your help, it is ALWAYS appreciated!
Engine listing:
For sale- Freshly rebuilt, 1967 440 HP engine, the later valve covers are installed to keep it clean, the factory chrome covers are included but they need replated (AMD reproduces them but they're on backorder), this is about 10.0-1 compression, the cam is a Comp #21-223-4 w/268/280 duration & .477/.480 lift, it is .060 over, KB pistons, when I got it, the bottom end was recently rebuilt, I had Randy Beyer of Beyer Racing Engines (40 years plus experience) take the bottom end apart for inspection, go through the heads & rest of the top end, I installed a new bearing & seal in the water pump, I acquired the correct exhaust manifolds w/new heat riser & hardware, A mint restored 67 air cleaner is included, correct intake, new motor mounts, new plug wire looms, throttle return spring bracket etc., primed & painted it with eurothane paint (I know, mopar used enamel but this will last). I did not install the throttle cable bracket as I don't know if the buyer will use an auto or 4 speed ( a little touch up paint is included). The casting date is 7-7-66 & the machine date is 8-10-66.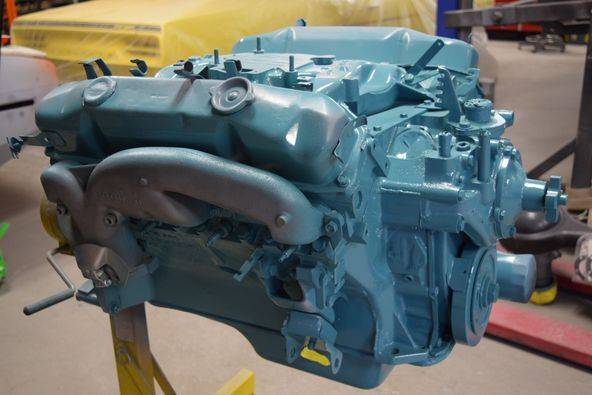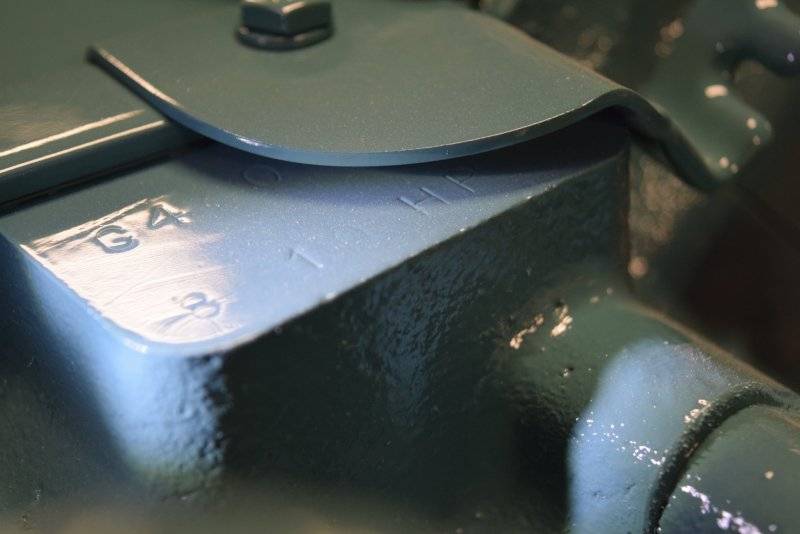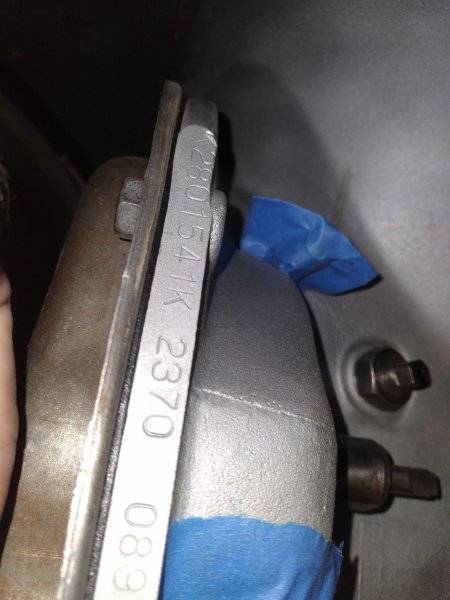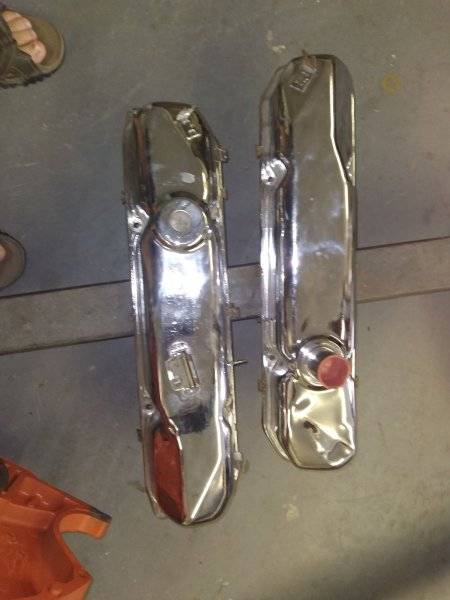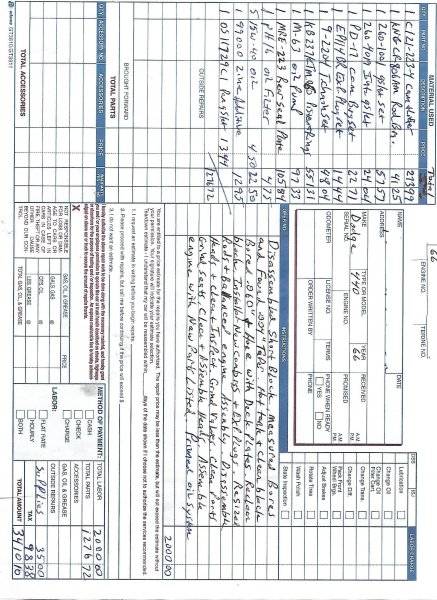 Secondly, in order to help offset the cost I plan to sell the 66 383 and transmission that came with my car. Again, I have no experience and can't find much in my research as to what would be a fair asking price. It has a 750CMF Holley Street Avenger, Lunati Cam (I can pull the specs off the box), and 2400 stall converter. That is about all I know. Here are some pics for reference. Again, any advise or input on what to be aware of would really help.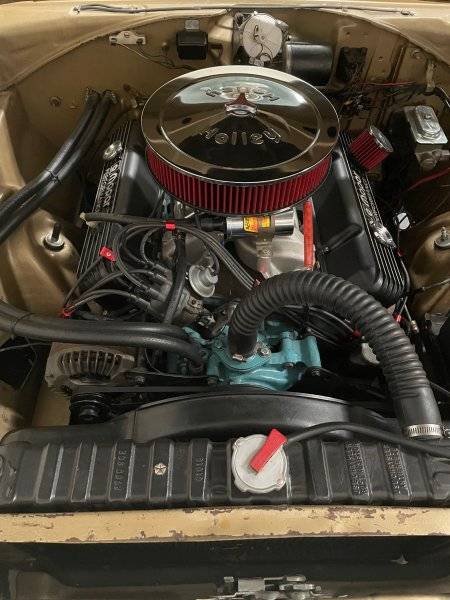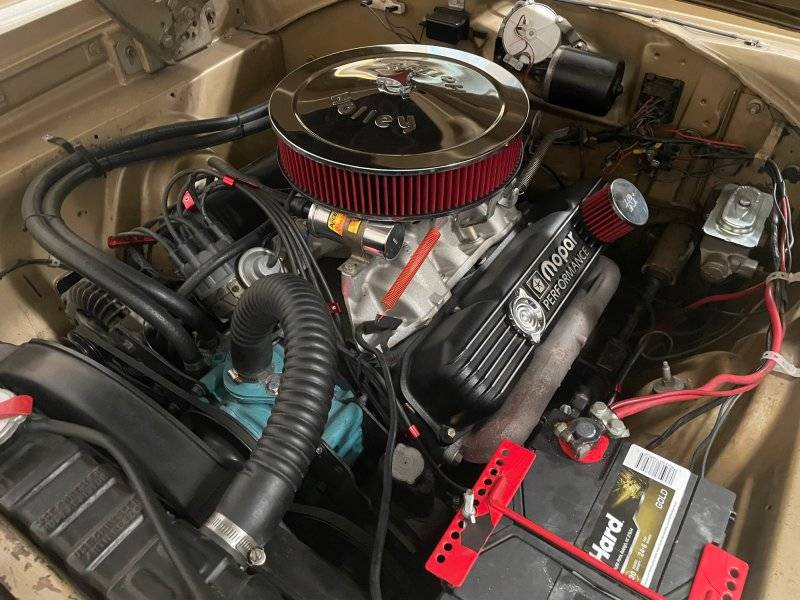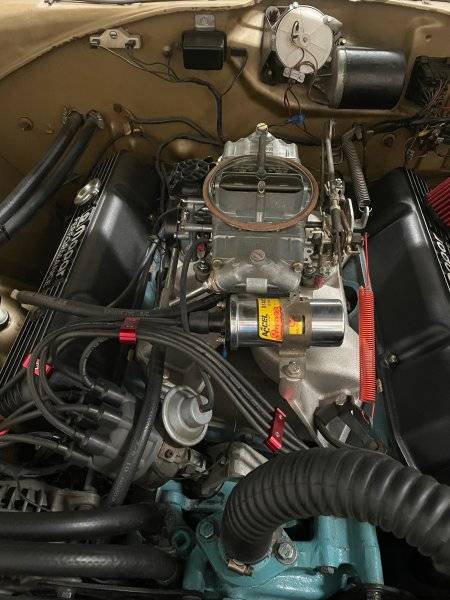 I know I have packed a lot in here. Again, you guys and being part of this community are GREATLY appreciated!
Paul
Last edited: