Local time

12:09 AM
Joined

Mar 10, 2021
Messages

39
Reaction score

91
Location
Hi People, bit of a lurker here, I bought this 71 from Ontario and shipped it way down South here to New Zealand earlier this year.
It's a Canadian export model, factory TX9, 383, console with around 75,000 miles on it. Has had a respray about 5 years ago and has a few sins underneath it, will need front floor pans, trunk work and lower quarters amongst a few other bits that they all need, will just pick away at it and likely ask a few questions from those with a bit more in depth knowledge than myself.
On the plus side though, great interior and a healthy big cam 383 with headers, msd and a slapstik auto. Makes good power and can light em up no problem, but I get more fun out of cruising with my buddies in their cars and heading off to car events than drag racing it. Good to be back into a big block again though, my last Charger was a 74 SE 318, and I have had two 68's previously, a 318 and an R/T 440 in TX9 black as well. Had a 74 Duster and a 71 Aussie R/T Charger a few years back too, 265 six pack and 4 speed, that could eat up a stock 440 in the quarter.
Pretty well converted to the Gen III's now though, no question of that.
I fitted some 15 x 8 225/50/15 and 15 x 10 295/50/15's on last month and they suit it fairly well with a decent footprint. Got a real 80's rake too - and I'm fine with that.
Yes - I know it has a 73/74 rear taillight and front assembly, not ideal, but that's what I've got, fairly unlikely to come across 71 spares down here anyway.
Here's a few pics anyway 'since we all like the visuals.
Cheers
View attachment 1340342
View attachment 1340345
View attachment 1340346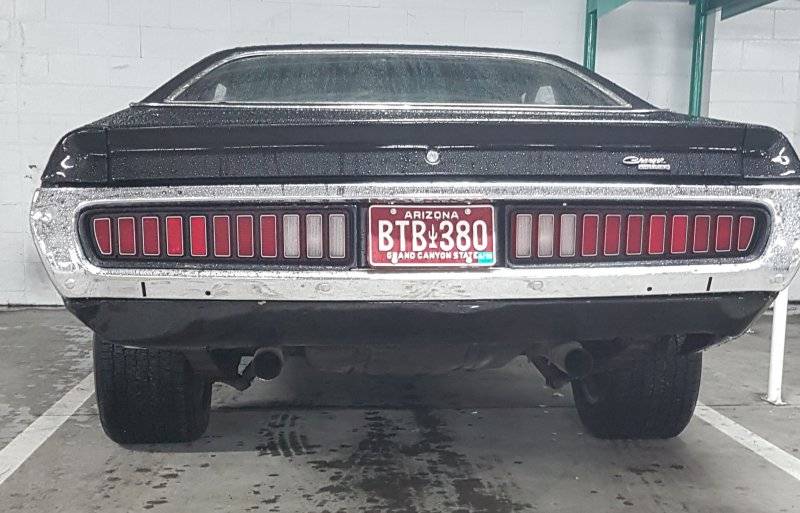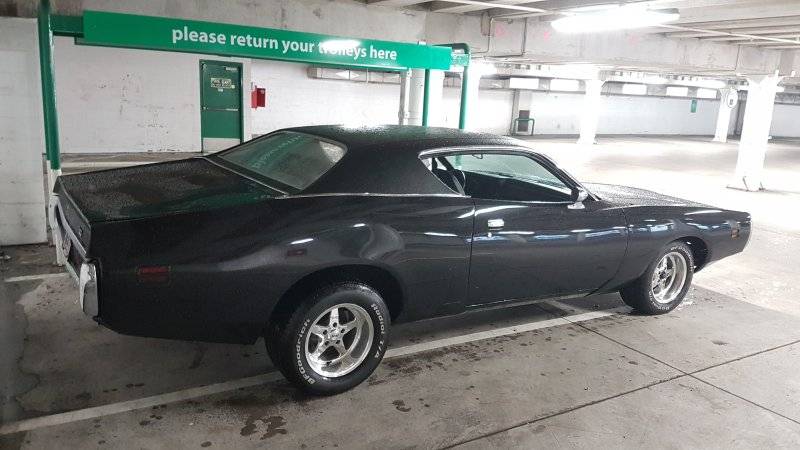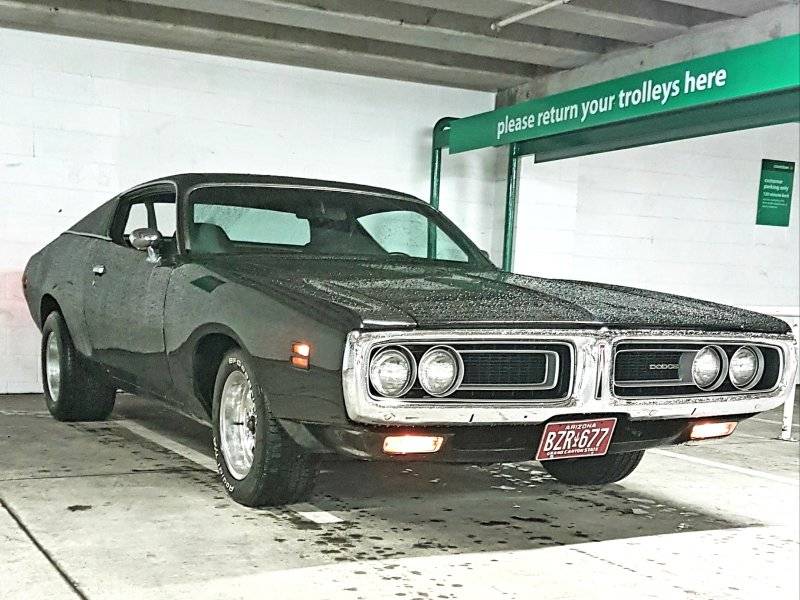 Last edited: