FBBO Gold Member
FBBO Gold Member
Local time

9:35 PM
Joined

Dec 10, 2013
Messages

281
Reaction score

226
Location
Contact seller
New Precision Engine Parts 4340 4.15" stroke crankshaft for 2.75" RB mains, 2.375" Mopar rod journals, Bullnose counterweights, 6-bolt flange, 6.760" minimum rod length. In a .030" over block this crank will make 493 cubic inches. With .055" over block it makes 499 cubic inches. Pre-Balanced Bobweight: 2550 grams. Pilot hole is drilled for manual or automatic transmission use.
Please note: Crank is for a RB block and will not fit in a low deck 383-400 B block unless you want to do some machining.
Protective coated paper on the journals in the photo below comes right off with ease. I took off a few journals worth off for show purposes.
This is a very nice crank for the money and is available to ship with in 24-hrs. of payment on business days. I can sell this delivered to your door in the 48-states for $699. This is $204 less than a 440 Source crank delivered would cost. Thanks to the new IRS tax laws I now only accept PayPal Friends and Family, Bank Check, or Personal Check with time allowed for check clearance.
Thanks for looking,
Tom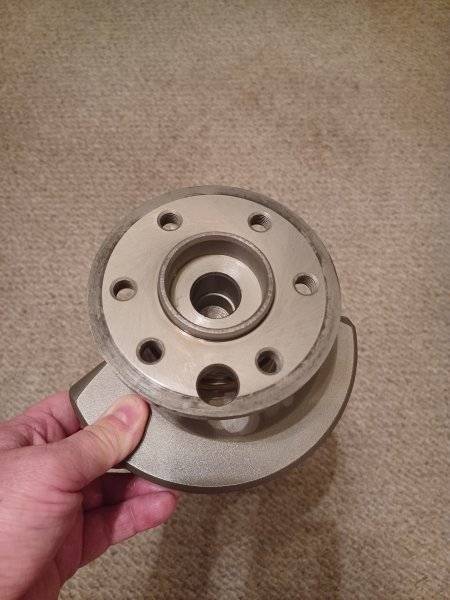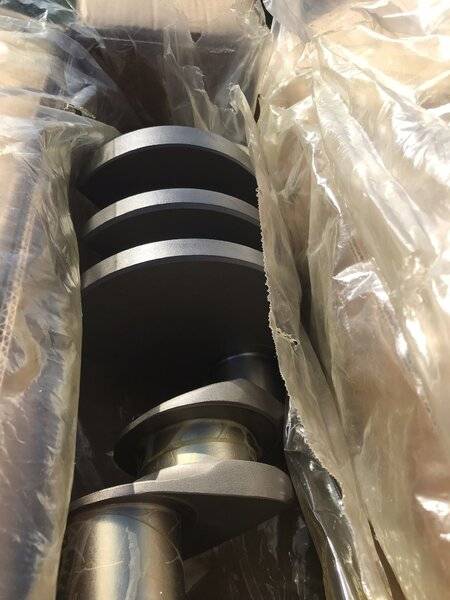 Last edited: