Local time

8:57 PM
Joined

Mar 11, 2023
Messages

24
Reaction score

33
Location
I'll try to keep this short:
Grew up wanting a Charger since about 1979 or '80. By the time I was old enough to get one, the prices were out of control. I've been building and racing cars since 2000 or so. They have always been imports and newer domestics. I won't bore y'all with the details.
So... I sold two of my favorite cars with intent on selling a third in order to by my all-time favorite track weapon. But then I started thinking: "....what if....?". I put out a feeler on a few Facebook threads and had someone direct me to a potential seller. We went back and forth as he was unsure if he wanted to sell. Finally we settled on a price and I ran down, right away, and bought before I could change his mind haha.
This guy is obviously a '69 with hand painted graphics to finally scratch that 43yo itch. Yes, I know the numbers are wrong. I know the passenger-side mirror is wrong. I know lots is wrong, but it's going to be strictly a driver for fun, so no worries on my end. Yes, I expect "another one wasted" comments; I've already got a few LOL.
built 440 with HIC, 4bbl, 727, blah blah. All the fun stuff.
The car came with a ton of memorabilia that sold on ebay. I got some placards that were for cast and crew to enter onto the lot for filming. There's three belt buckles that were also given to cast and crew only - I kept those. I had one of the stars from the sheriff cars on set. There was a sign painted for the set, that I sold to a museum. I kept one of the die-cast cars that is signed by John Schneider, along with a t-shirt that's also signed. I think I came out with a really great deal.
I plan to swap the interior to tan and add a roll bar. Other than that, I love the thing just as it is. Oh.. and I've been floored by the response to the car! I could hardly get the thing home with all the people that wanted to know where it was from, where it had been, where it was going. And you know what? Out of the first 20 people, only about two were white haha. So much for the internet and media telling us how racism is running rampant in the United States. It turns out that pretty much EVERYONE loves the General Lee, as evidenced by my first picture. I have only driven the car once and it's all I've ever hoped it would be. The feel, the smell, the sounds.. phenomenal. I'm so glad that I fiiiiiiiiiiiiiiiiinally was able to snag one of these.
Trailered home, electric fuel pump installed, carb rebuilt... already on the road. I love it.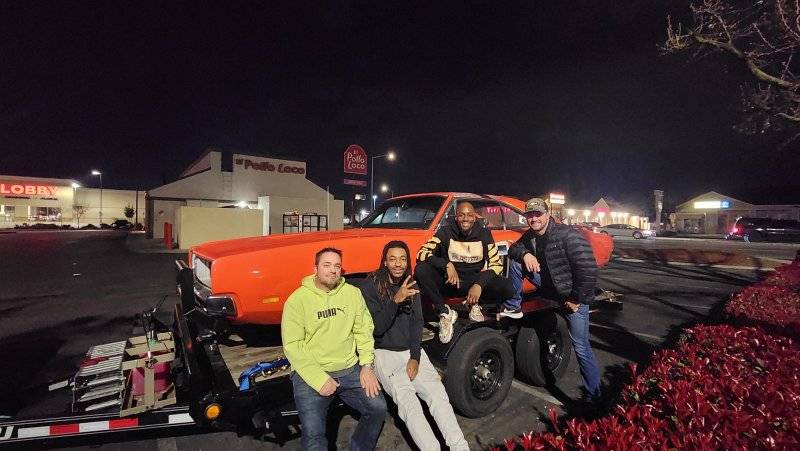 Most importantly, I got him running today.
First start up:
Finally running on it's own:
Walkaround:
Me making the neighbors upset:
Yes, the horn works.