I bought a driveway find 73 RR that sat for 10 years last year. I had lots of help from members while I was evaluating the car. The car was stopped mid restoration in 2010 and I have really no idea after that.
Today I decided to make sure that the 340 motor could turn two full rotations. I am months from trying to start it since the wiring is toast.
I removed the valve covers, put some oil on and let it sit. I then removed a few spark plugs and I was able to get it to make it two full rotations.
So, I'm pretty encouraged that the motor is in decent shape but I was wondering if anyone can tell based on stamps on the rocker arms if this motor looks untouched. It's got a thermoquad on it so I'm thinking it's never been rebuilt. Comments or help is welcome!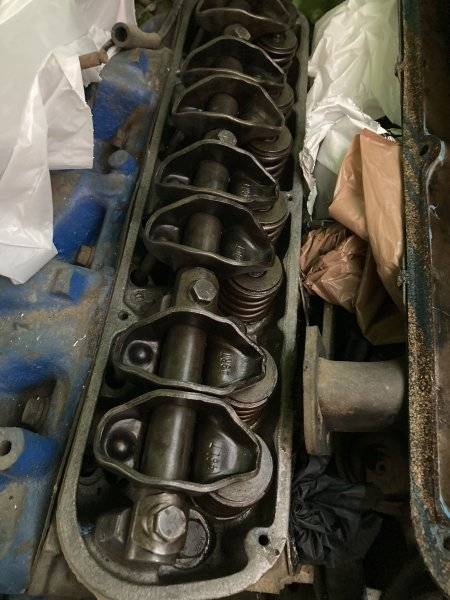 Last edited: