Life is full of turns. Build your car to handle.
FBBO Gold Member
Local time

9:12 PM
Joined

Apr 13, 2012
Messages

30,410
Reaction score

99,758
Location
Here we go again.
I am faced with some engine troubles that warrant removal and disassembly. As with most of my other projects, I'll walk everyone through every detail and show what worked, what doesn't, what I spent and where I lucked out. I expect there to be some small detours along the way as one idea comes along that is a better one than what I had already planned.
First up.....
Last weekend, I had
just finished
the Borgeson steering box installation in this car. If you want to get the whole story there, click on THIS:
https://www.forbbodiesonly.com/mopa...rgeson-steering-box-in-a-1970-charger.246108/
The steering is fantastic although I do need to get it aligned. The shorter steering arms surely resulted in a slight toe-in.
Back on topic.
While on the drive, I stopped to get some gas. I filled up at a lesser known station and soon thereafter, the car started running weird. It detonated a bit, was down on power and knocked even as I released the clutch to move from a start. I wondered if the gas was to blame so I took an electric fuel pump and sucked it all out.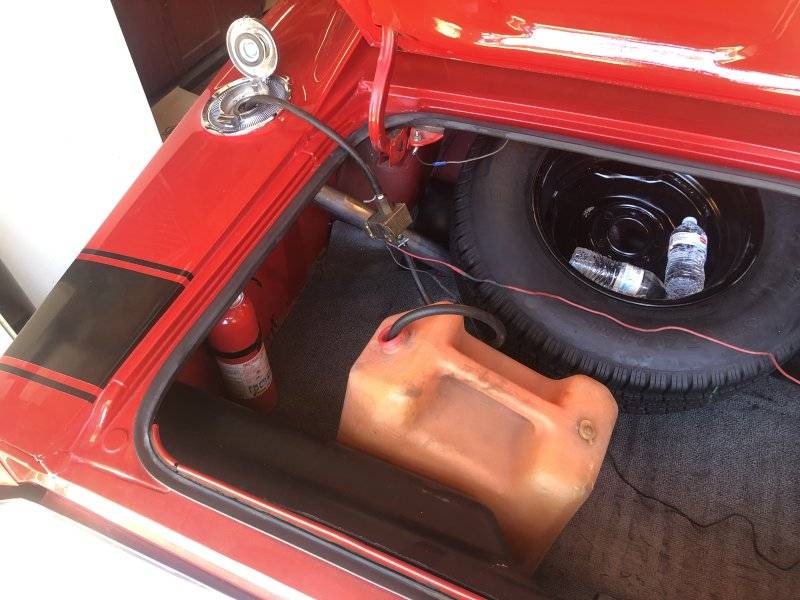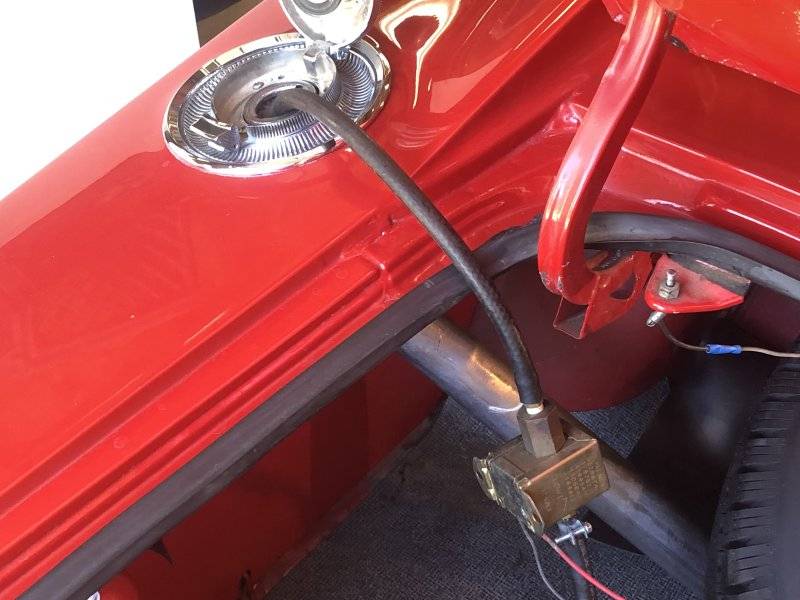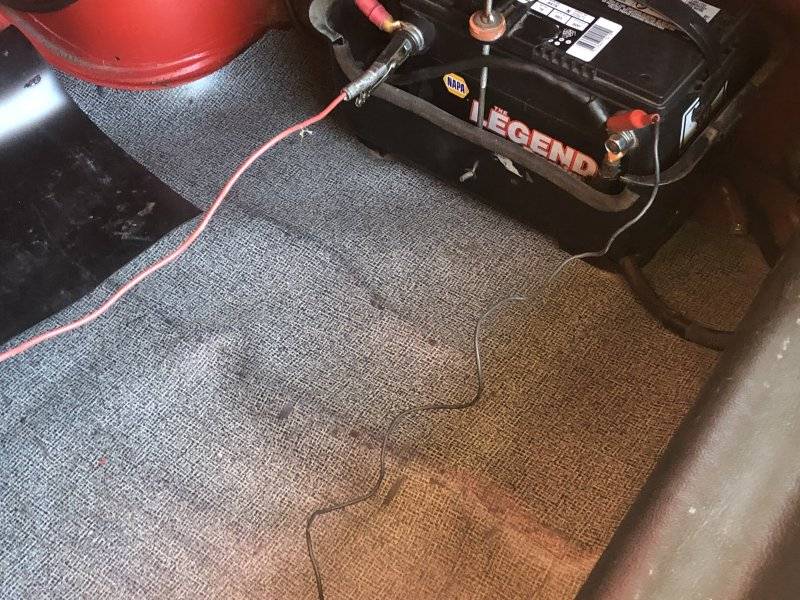 The gas looked okay though.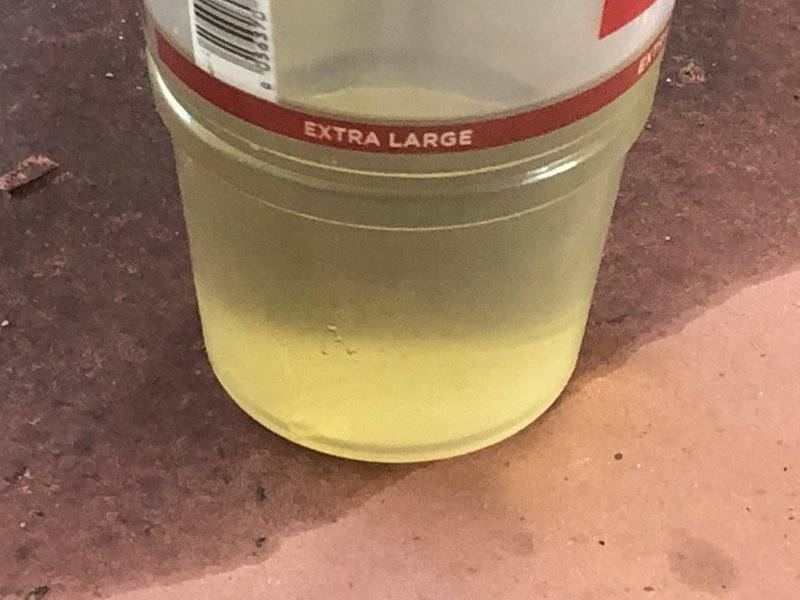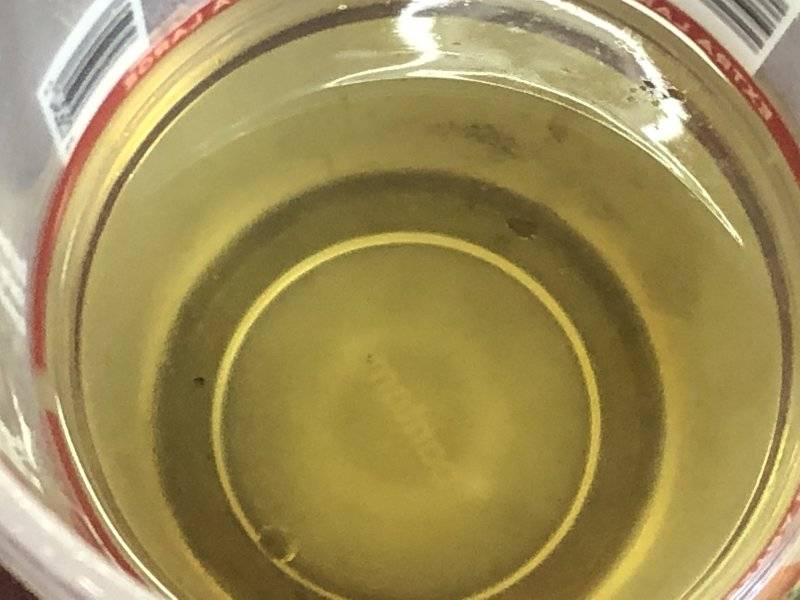 I poured in some 91 and drove it again.
It idled lower and rougher but wasn't smoking. The air-fuel ratio was a bit richer than usual though. There was some clatter so I pulled the valve covers and lashed the valves. Two rocker arms had a LOT of lash...that had me worried. The cam is the Mopar Performance 528 solid. Their lash specs are .028/.032 hot intake/exhaust. I decided to tighter it up to .022/.024. It did quiet it down a lot but there was still some clatter which I figured was normal since these solid cams do make some noise.
The power was still down and it seemed to be getting worse.
In a move that made no sense but I had to try, I swapped in a different electronic ignition box, thinking that maybe my "orange box" was somehow defective.
It made no difference. Timing was actually backed off from my usual settings despite me not even touching the distributor.
The loose lash on those 2 rocker arms had me curious so I pulled the intake and valley pan. What I saw was not good.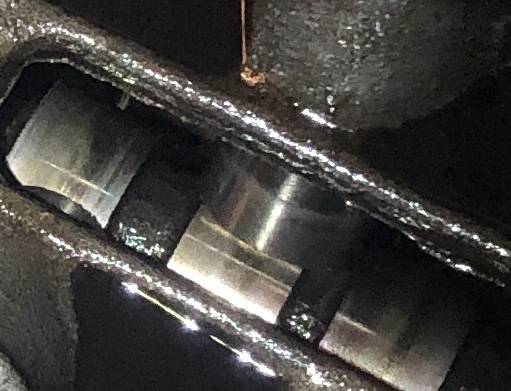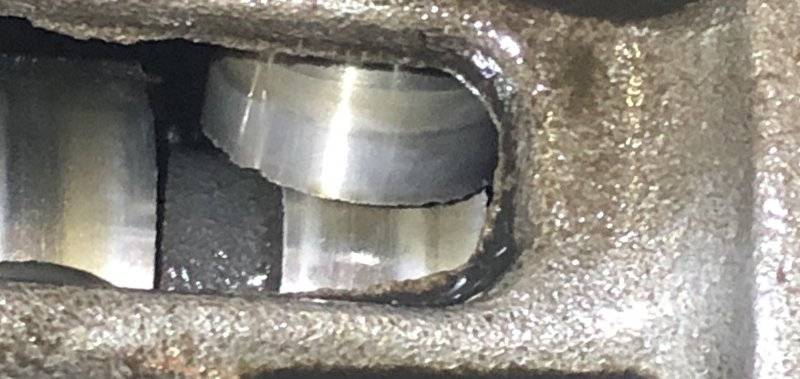 You can see the chewed up edge of the lifter in the second picture. At least three lobes of the cam are going flat.
I've had cams go flat before, two in this engine alone. In 2006, 2 Comp Cams went bad back to back despite proper oil, supplements and break in procedures.
I thought that I did everything right then. Since then I have switched to solid cams. I had a Lunati for awhile but swapped in this 528 about 8 years ago. Both of these cams had Howards flat tappet lifters with the direct oiling hole. I thought that this provided an extra layer of protection.
I have been using Redline 10w30 with extra zddp. I add 1/2 a bottle of Comp Cams break in supplement at each oil change. Why did this cam go bad?