Purchased from parts from a guy.. Made the deal then the the guy says I have two more I didn't post. Sends pictures so I say I will take those 2 can you ship for the same $14? See response below..
Anyway I got them today…This is how they were then shipped…Luckily lenses did not get broken. Overall nice parts, good price but poorly packaged, not B-body as advertised and charged $5 more for the same small flat rate box he was originally shipping in…
Frustrating to say the least..
The email reply: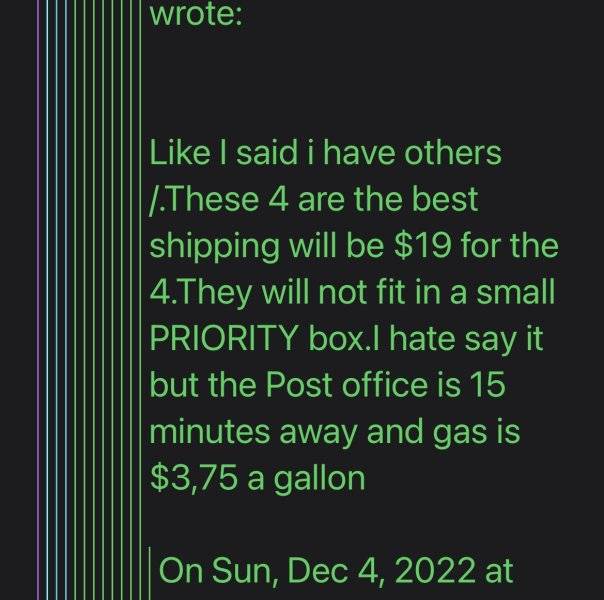 Last edited: