Local time

11:27 PM
Joined

Oct 11, 2016
Messages

555
Reaction score

756
Location
Had some friends from the big city come up to my neck of the woods yesterday to attend a Caffeine and Carburetors cruise in. We arrived a little late to a totally packed show but the masses were parted in front of us and we were escorted down the red carpet to prime real estate parking just off the main hub of the event. 95% of the cars in attendance were high-dollar foreign jobs but they know when three Mopar Kings are on the scene to step aside and show respect.
All three cars performed pretty well though mine did get hot at one point after idling through the second show for 15 minutes. I definitely need to get a shroud. The high-strung mill in the black car consumes a LOT of VP 103 so it's a task to keep it full and happy. This was the furthest the turquoise Bee has been from it's bunker and it never skipped a beat. The owner is not an internet guy but we hope more people get the chance to see it - stunning does not begin to describe this car.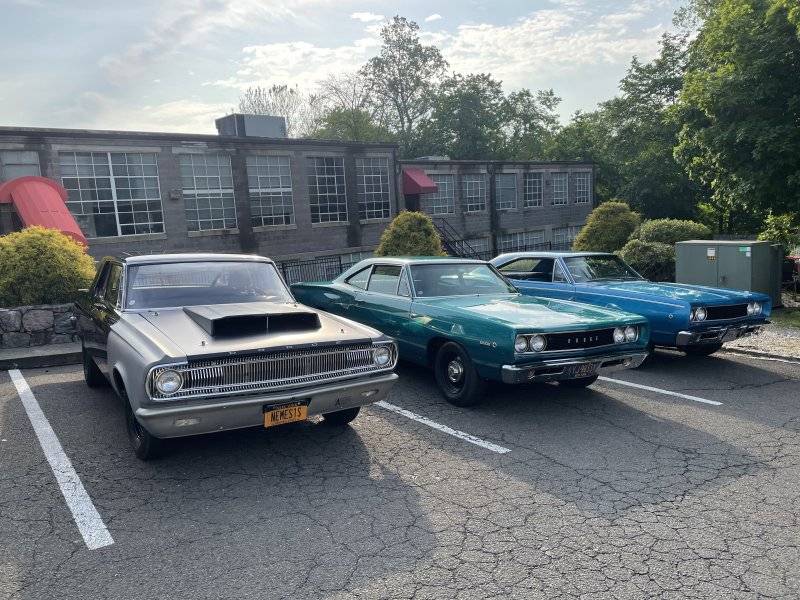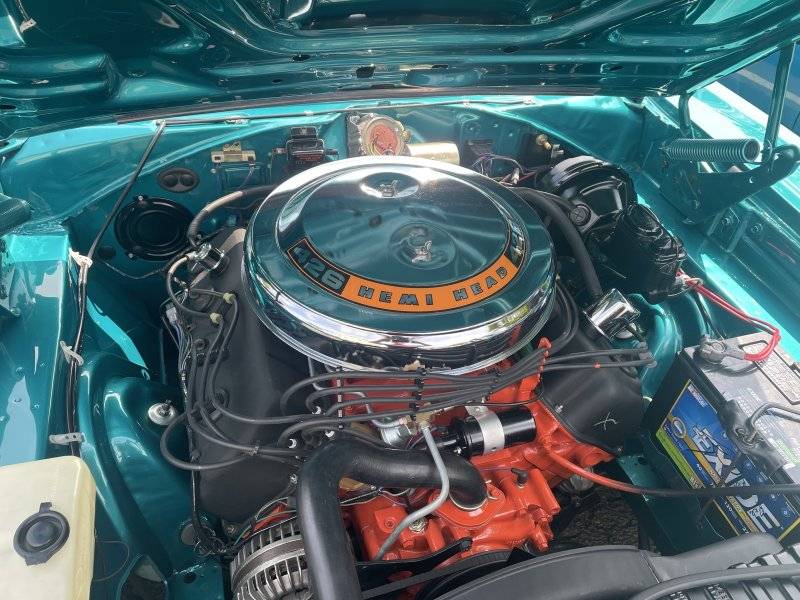 Here's a link to the rest of the show
. It's actually kind of crazy that all these insanely expensive cars are gathered in one small area, it's like a free Pebble Beach or Barret Jackson for the blue blazer set. Top Gear could do a whole series of shows on this deal. We actually went to another local show right afterwards that was probably more our scene but frankly it was not as spectacular. There's a few pictures from that show in the folder as well.
My oldest son made a big lunch for everyone at my house afterwards and all went home full and smiling. Great day all around and we had a blast getting the cars stretched out. 'Til the next one.