FBBO Gold Member
FBBO Gold Member
Local time

7:47 AM
Joined

Feb 1, 2020
Messages

959
Reaction score

1,101
Location
Hello I have made a nice way to keep out the road salt and water mix from my garage floor in the winter.
My wife uses a portion of the barn in the winter
I bought a new thick heavy duty flat roof rubber that I bought at a roofing supply in my area.
The rubber is 20' X 12' and cost of about $200.....and weighs about 80lbs.
I have had it down for several winters now and it keeps all the road salt and water mix out of my barn.
I can pull out and pull it back in fully opened myself and back in....
I roll the mat up like a rug and folds over into a small square for storage.
My tractor with chains put a couple holes in it and I repaired in with a flex-seal patch in the winter.
it seals instantly on the backside in the winter.
no dry white salt crystals in the cement cracks.
The heat from the car + the black mat almost instantly turns the slush mixture to water... and is removed with a broom-squeegee quickly.
even when its below freezing temps (15 C degrees)
Just flip up the sides to fit your size car and the water stays in the middle.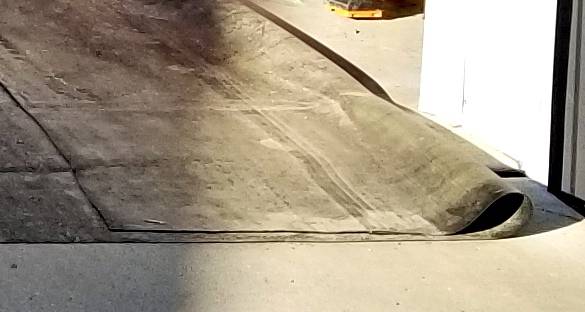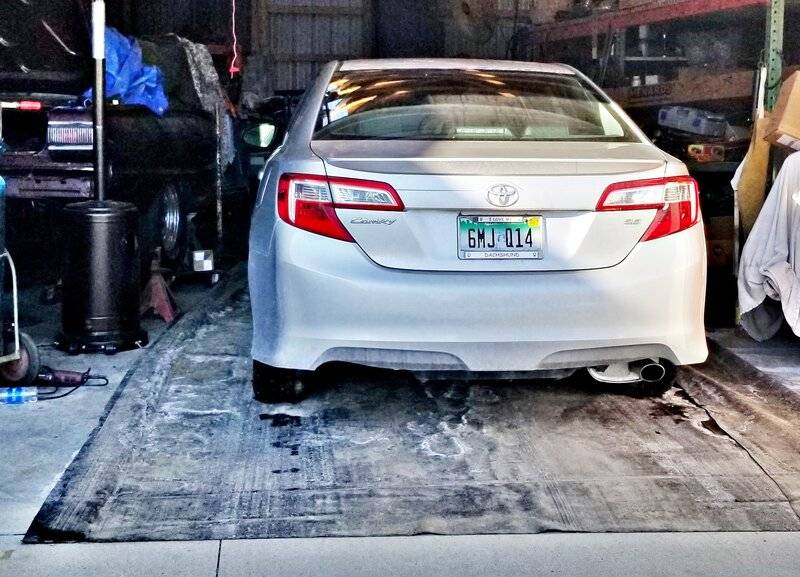 dont know how well it would work outside the barn.
The mat is durable from my stand point.