About this Mopar:
Year

1969
Make

Plymouth
Model

GTX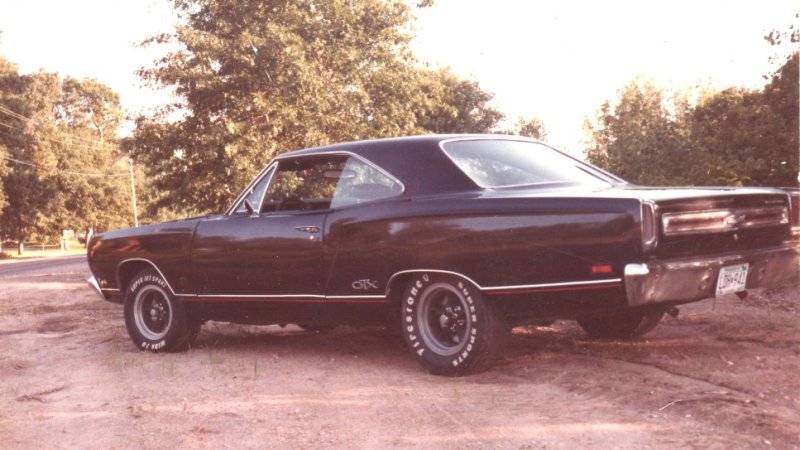 I bought this GTX with a bad trans in August of '82 for the paltry sum of $1,750. It was complete, rust free with a numbers matching engine and a handful of desirable options. My favorite features are the Air Grabber and the AM/8 Track.
N96 R22 V6R END
C55 G31 J25 M21 M33 N85
X9 X9 P6X X9 403 480029
E86 D32 RS23 L9G 245441
I drove it until the late 80's before I took it apart, it didn't really see the road again until 2001. It's had some minor upgrades over the years, but the GTX has been a reliable cruiser for more than 2 decades.
Recently I have been freshening things up a bit with the hope of getting another 20 years of fun out of the GTX. Last fall I added FatMat sound deadener, new carpet and sill plates, repainted the package tray and replaced the sail panels. A couple weekends of work made a drastic improvement.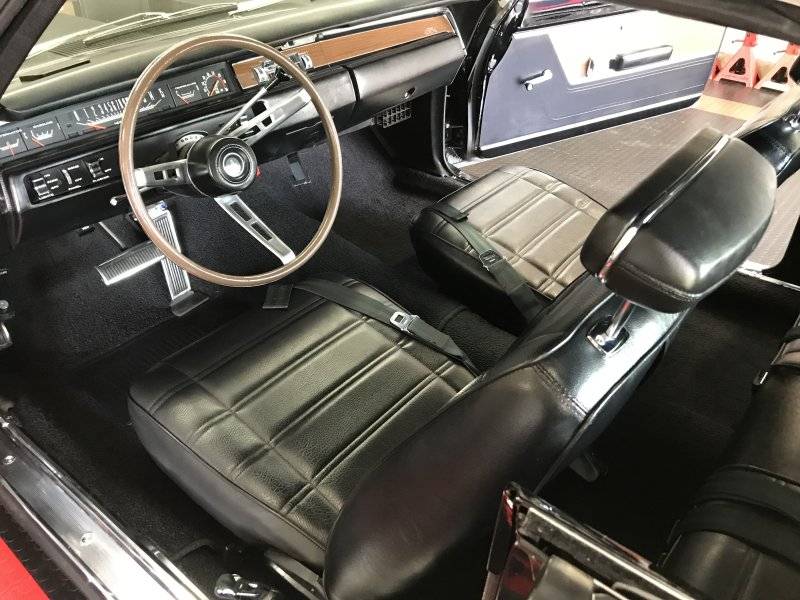 Currently I'm in the process of refurbishing the engine compartment and doing some front suspension upgrades. This is the first time I've dropped an engine out the bottom, it took a couple weekends to get ready, but the actual removal was quick and easy.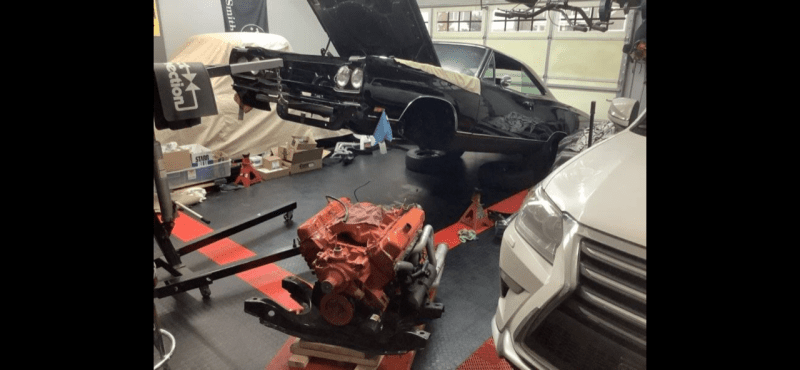 I focused on getting the engine compartment squared away first. Finally getting some parts back on the car has been a huge motivator.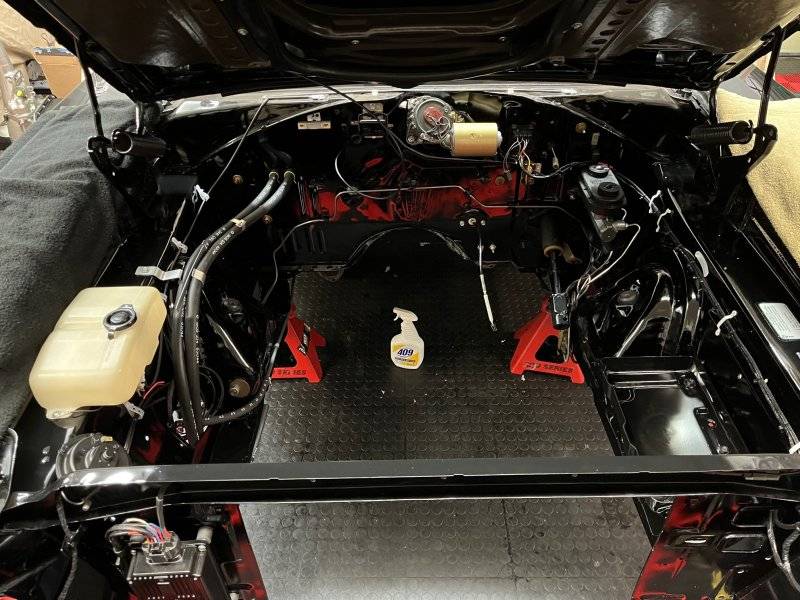 Since the engine ran well, I replaced seals and gaskets before cleaning everything thoroughly and giving it fresh coat of HP Orange. The trans is also ready to go, freshly serviced and adjusted. As soon as the K Frame comes back from powder coat, I'll bolt the engine and trans back together and finish final assembly on the engine cart.
If you made it this far, you might want to visit my thread in the members projects section for a much more detailed look at this build.
https://www.forbbodiesonly.com/mopa...ject-'69-gtx-engine-compartment-rehab.257623/
Updated progress pic…
Almost ready to go back into the car…
My brother-in-law helped get the engine back in the car on Saturday morning. It took about 2 hours start to finish, we somehow managed not to scratch anything.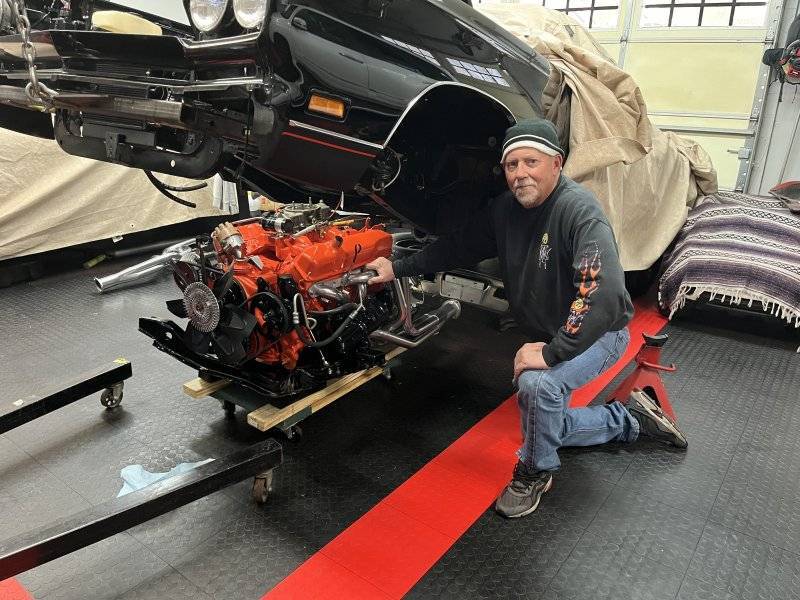 The rest of the day was spent hooking things up.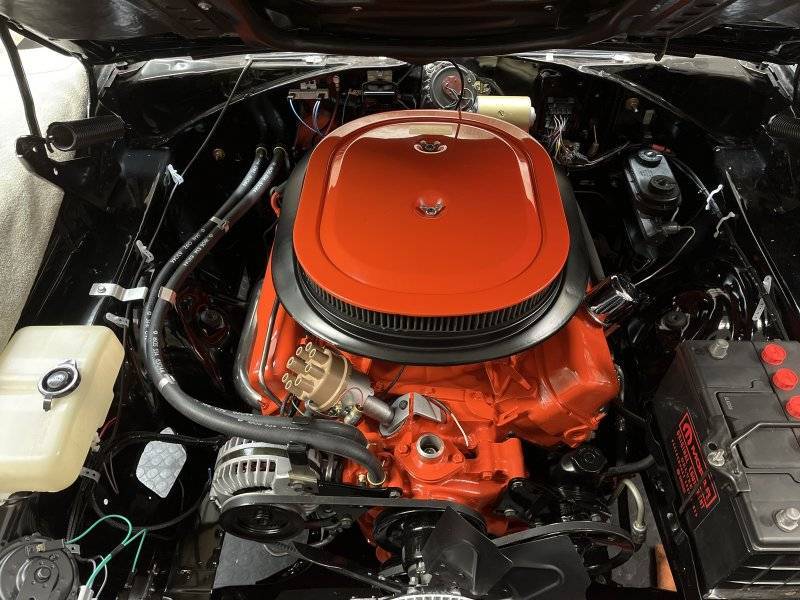 The next step is getting the front suspension back under the car.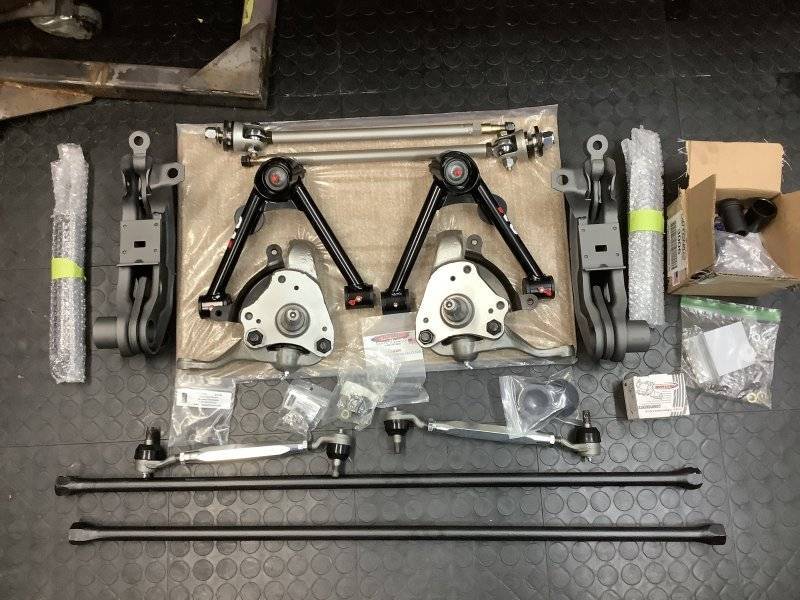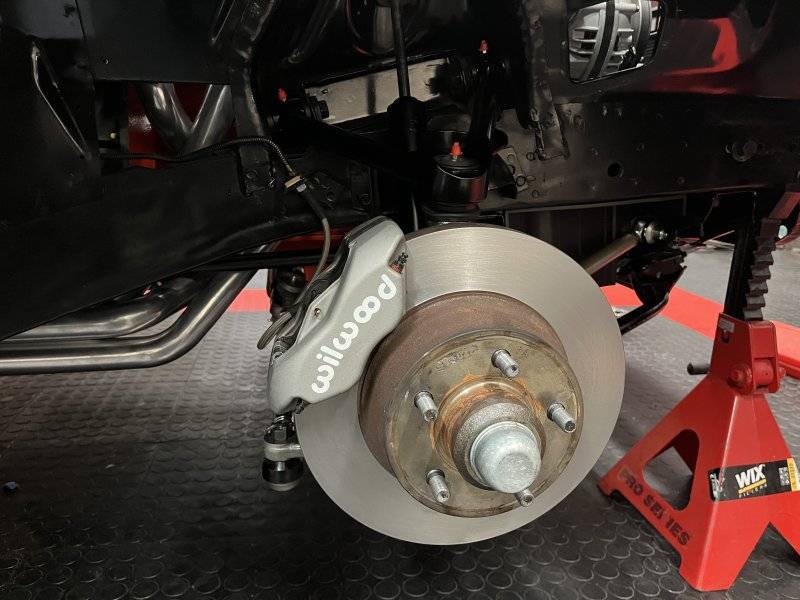 And suddenly it's a roller again...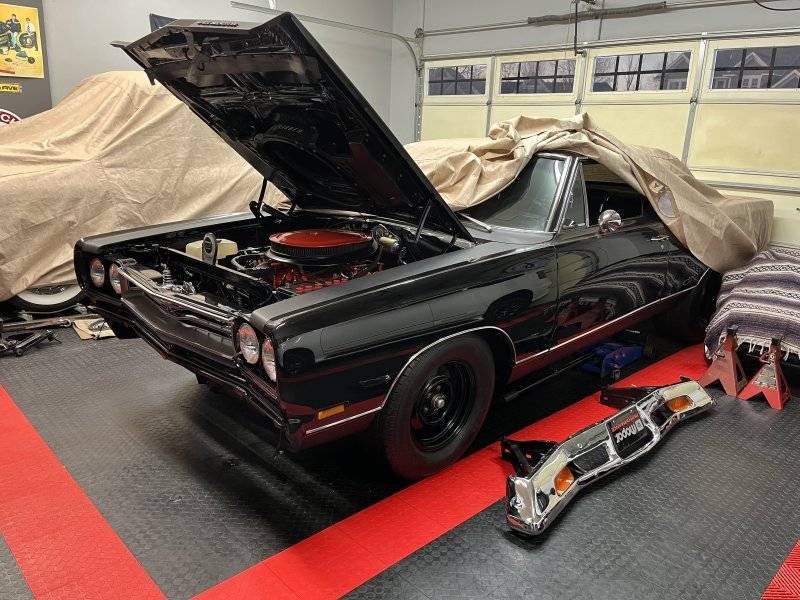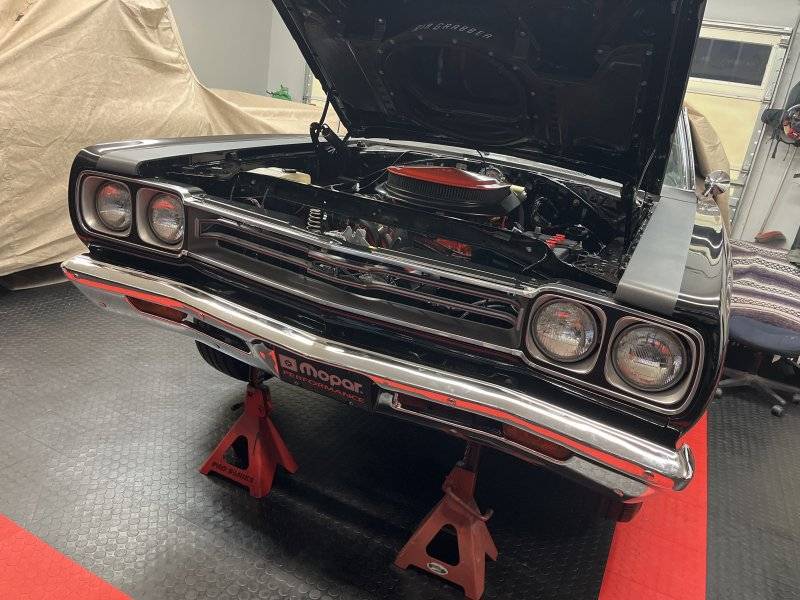 I can't go any farther with the engine compartment until the radiator comes back from Glen-Ray.
Trans cooler is in and the lines are done.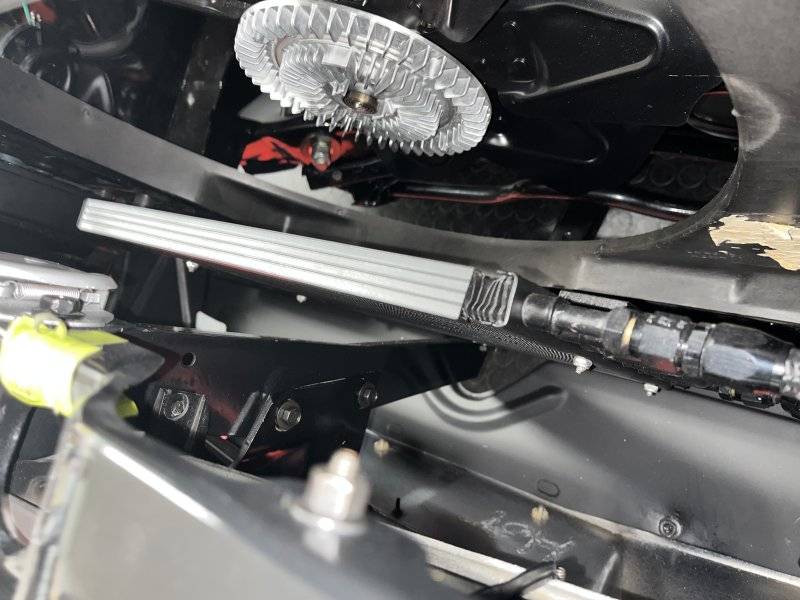 While waiting for the radiator I did some work on the dash and replaced the wiper pivot seals.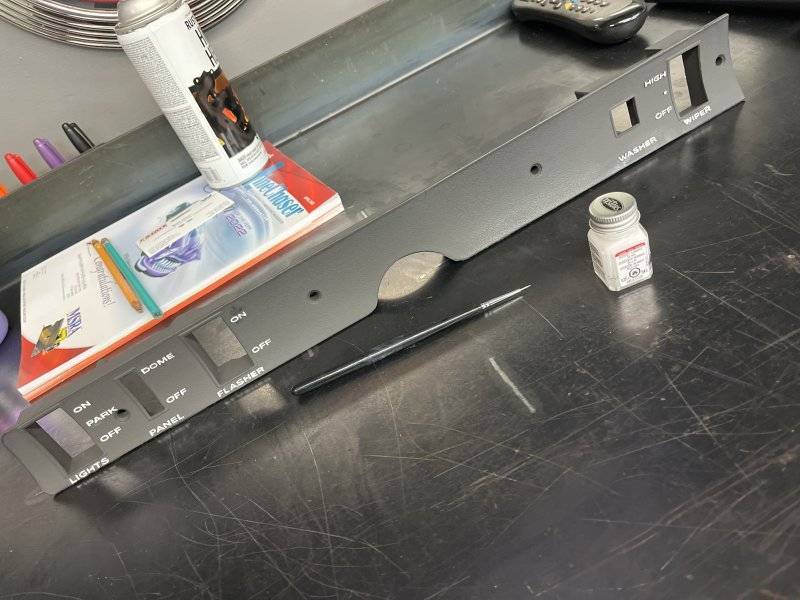 And paint corrected the whole car...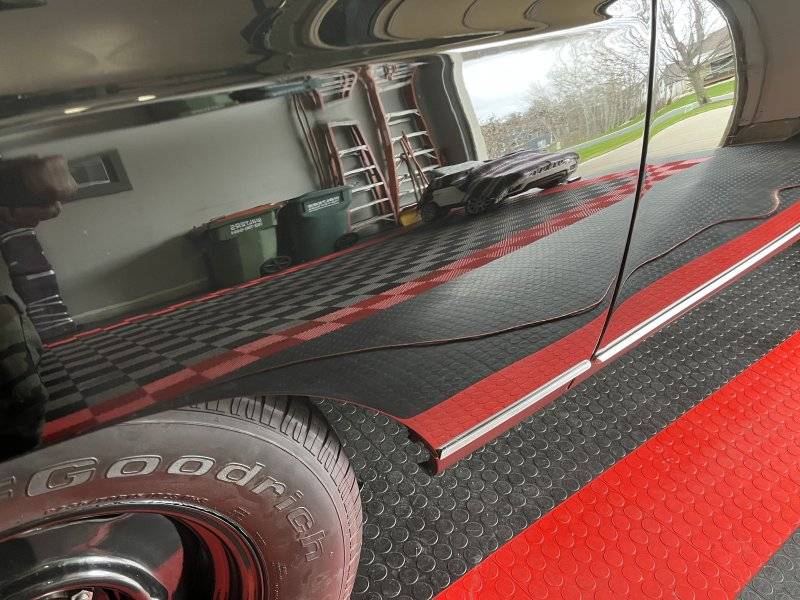 The originals were pretty beat up so I installed a set of OER wheel well moldings...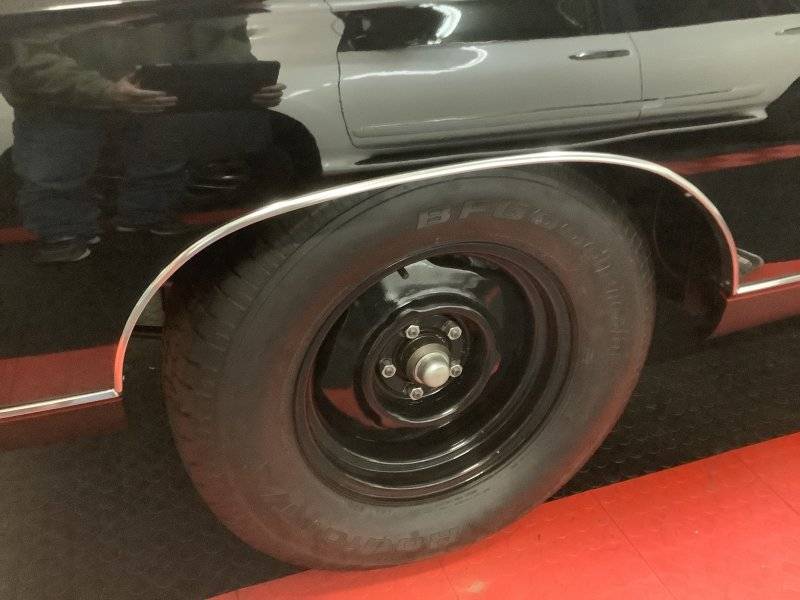 And detailed out all of the chrome...