Local time

5:53 PM
Joined

Aug 12, 2017
Messages

275
Reaction score

236
Location
Thanks for your help Catfish, but I think I have my alternator problem solved. Now I have a no start issue. Before sending the PCM off I got under the hood with my test light and meter, because I had that one relay with only one power on it (relays always have two powers). I took the cover off the bottom of the fuse/relay box and traced the wire - it went into the wiring harness and ended with a tag on it saying AC - so this relay is not needed because I have the AC run on a independent relay. Everything else looked OK, but I check this little black looking fuse on the top of box. Found part # F57B-14A604-A on the "diode", not fuse (I always heard a bad diode would make your light pulsate). Found out you can only get continuity on a diode in one direction and you have to switch meter leads to test in the right/both directions - I'm getting nothing in either direction. So I finally got a hold of Mopar tech. support and talked to Don (
https://www.moparproshop.com/customer_support
) - nice guy, spent a lot of time with me. Told me to take my PCM out and take it to the dealer to be analyzed (when you analyzed something it cost more than if you just check it). Don also lead me to a wiring diagram.
Not exactly my fuse box but close to what I have. If you notice on top, left of the relays is the "PCM Power Diode" (bingo, maybe). I tried to get one at the auto part store, nothing. I can order one on Ebay/Amazon but 2 week delivery times (but still trying). I think I'm getting close.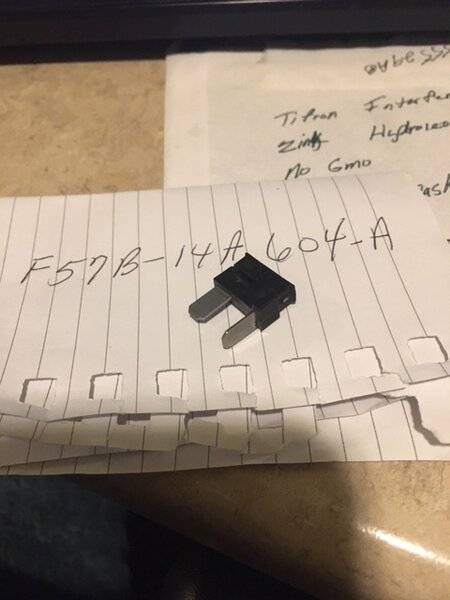 It would be wonderful if I didn't have to spend $2300.00 on a new PCM/wiring harness/gas pedal combo, not to mention a new intake and throttle body! XXXX'ing my fingers this $8.00 diode is the fix.. Have to be careful what roads you go down...
Last edited: