FBBO Gold Member
FBBO Gold Member
Local time

6:31 PM
Joined

Jan 11, 2022
Messages

295
Reaction score

297
Location
So I finally got under the hood of this Hemi this morning to take a look at what's going on. From my previous thread, I mentioned that I didn't think this thing has a choke setup - that is confirmed. Presumably I can order all of the necessary components to add a choke to this dual quad? I have found the choke kit and heat tube parts at YearOne and other retailers. The only thing I can't seem to find is the linkage rod for the top of the choke.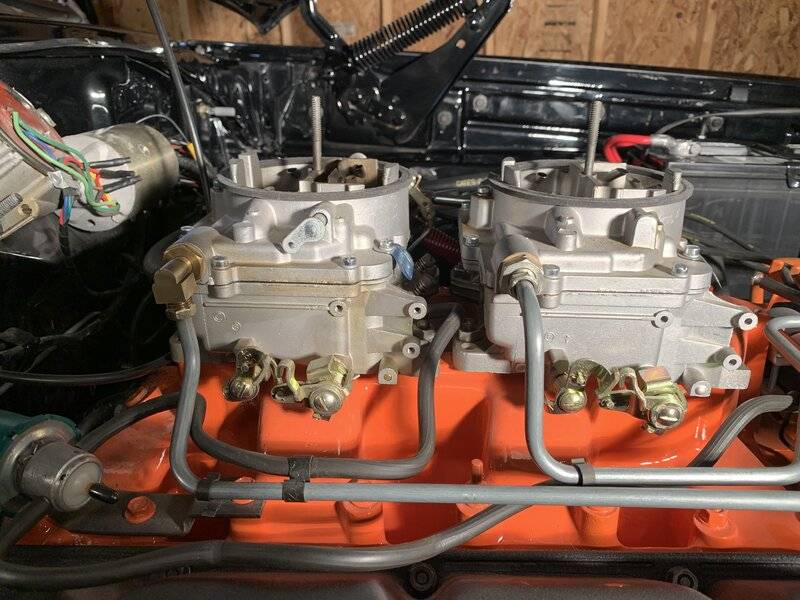 Also, while inspecting this I noticed the little green "thing" with two tubes coming out. One of the tubes connects to the rear carb. The other tube was just sitting plugged up across the front of the motor. Where should that be plugged up? I don't see a vacuum fitting on the front carb that is where I would assume it should go.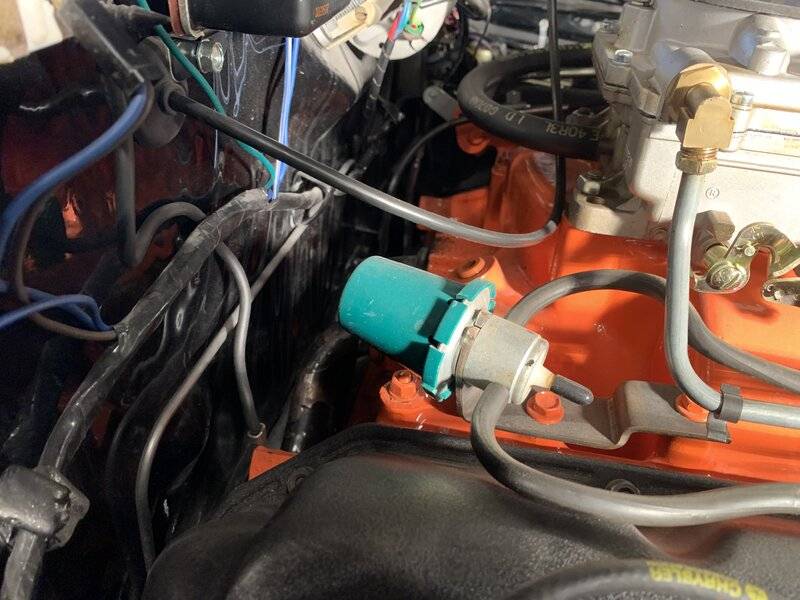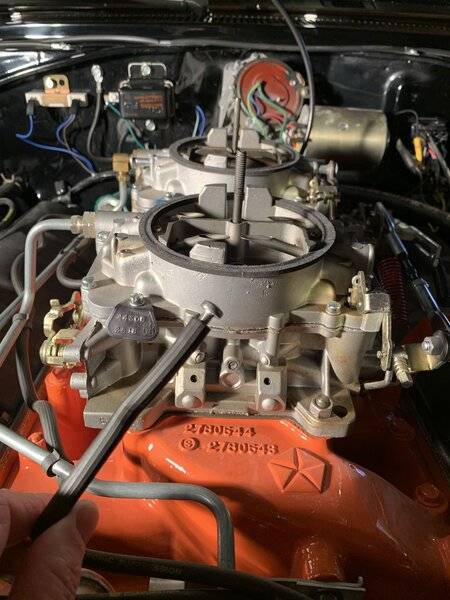 (same line from the previous picture)
Last thing, any thoughts on the carb linkage? My gut reaction after reading through the service manual a couple times is it is not adjusted correctly. Would appreciate any thoughts and feedback. Thanks.