Local time

3:42 PM
Joined

May 17, 2020
Messages

684
Reaction score

1,684
Location
I have 61 Belvedere coupe that has solid 1/4s,trunk floors,etc.
The roof has some cancer in the front and rear window channels.
I have a donor parts coupe with
a solid roof.
I could maybe get away with just changing roof skin?
When I probed inside roof structure I get lot of scale toaster Shakin flakes.
I would like to change entire structure and roof.
The C pillar is a thin pillar.
Only about 4inches.
I would like to cut at lead pillar seams and switch entire roofs.
Maybe use some kind of sleeve on inside with some plug welds.
I'm a novice body man,but a very experienced welder.
I would use bracing of course to keep things square.
I have asked this question on some other forums and have gotten mixed results?
My basic question is?
Has anybody here successfully replaced the
whole roof structure by cutting and butt welding back on with sleeves installed.
Maybe cut a small window on C pillar to weld inner structure.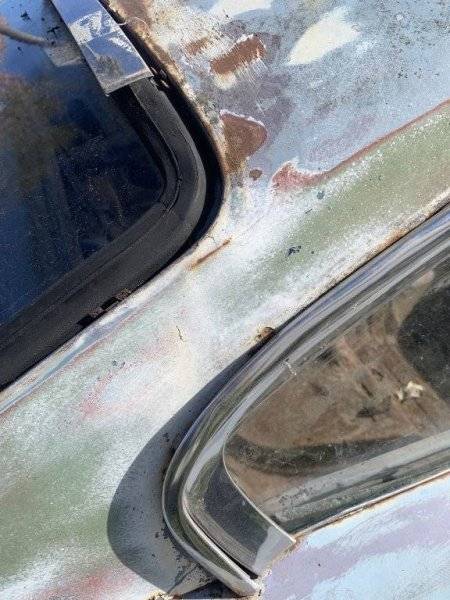 Last edited: