FBBO Gold Member
FBBO Gold Member
Local time

6:17 PM
Joined

Feb 20, 2012
Messages

47,007
Reaction score

137,882
Location
Having just bought a 69 Cuda notchback with a 5.7, 5-speed OD automatic, coil over front suspension, rack & pinion steering, 4:10 gears & A/C, I can honestly say that the these modifications add a new dimension to an older car and this car is just a blast to drive. Most of you know that I have a few B-bodies that are all stock, but the Cuda is is just easy. Turn the key, it up and go. The car is a screamer & will still cruise at 75+ mph. Step an the gas and it roars as good as my street Hemi. I'm glad that I bought a car that has been all sorted out with miles on it. The car looks all stock & once I purchase and put on the 17" torque thrusts, it'll look just the way I want it to.
As I bought it...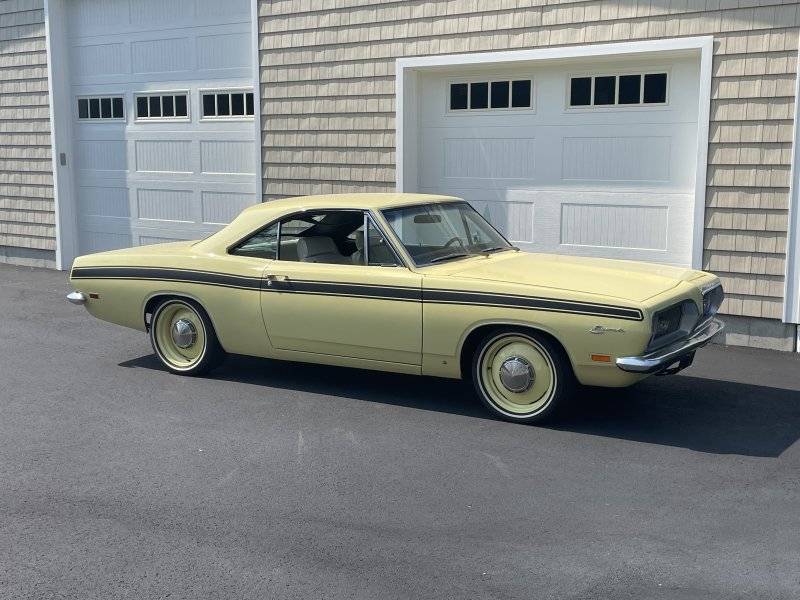 A little paint work, grille repair and a few hundred bucks in scoops and decals later ....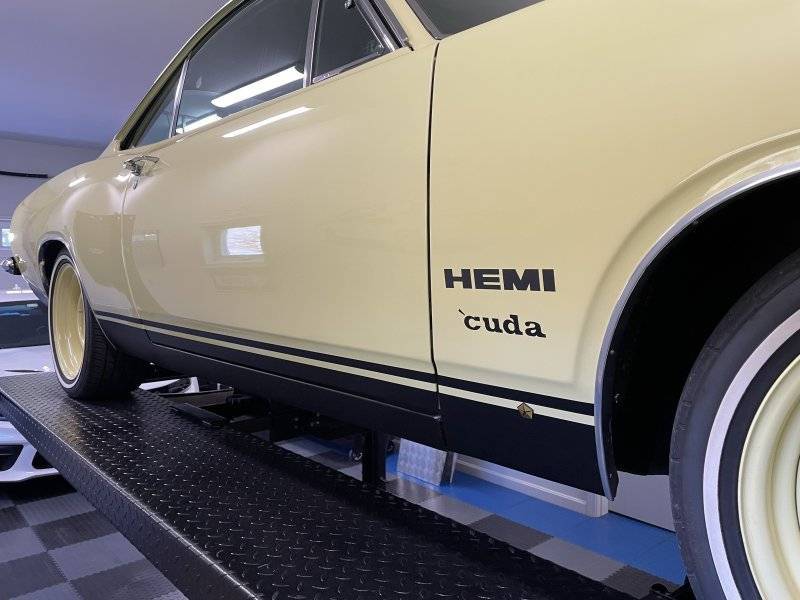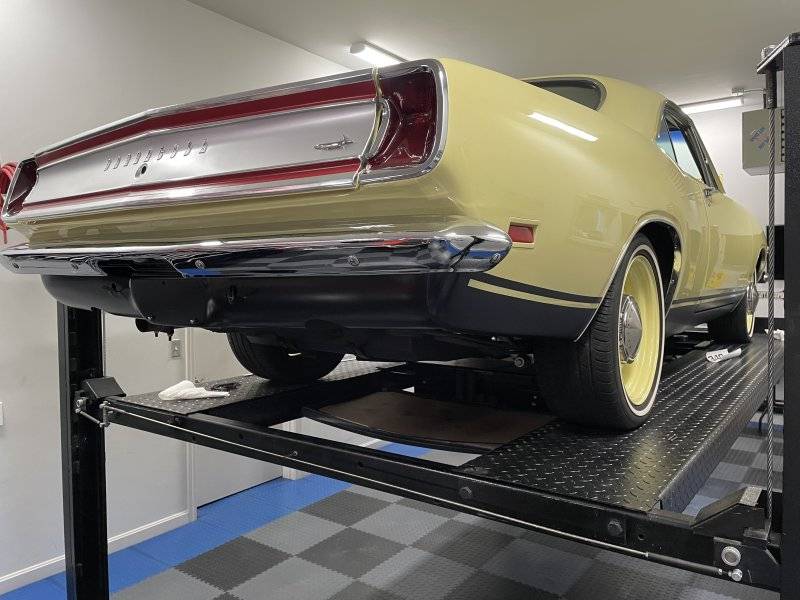 The people who put this in did really did do a nice clean job.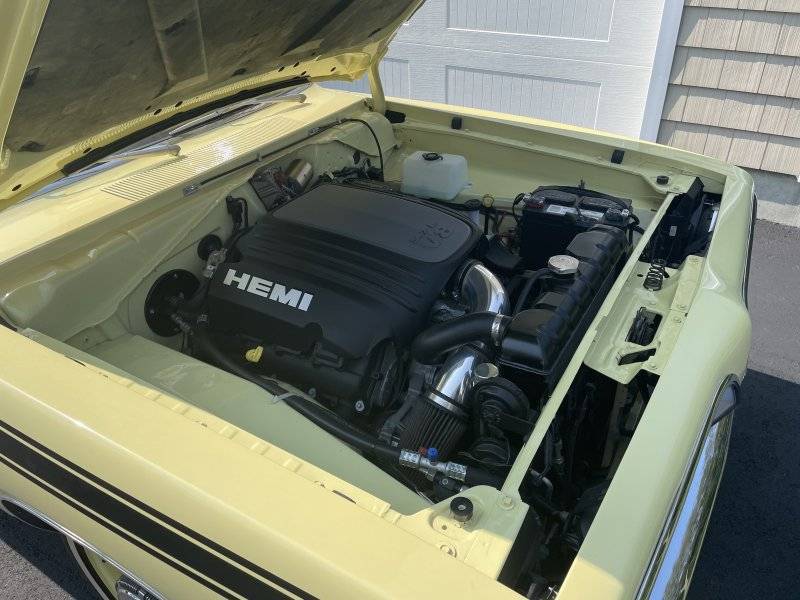 However, the person who paid for this (which was the original owner) basically gave the shop carte blanche and a blank check. To say that he paid dearly to "restore" the car and do the conversion is a gross understatement. I have the receipts and I was shocked when I totaled them all up.