Life is full of turns. Build your car to handle.
FBBO Gold Member
Local time

7:39 PM
Joined

Apr 13, 2012
Messages

30,413
Reaction score

99,772
Location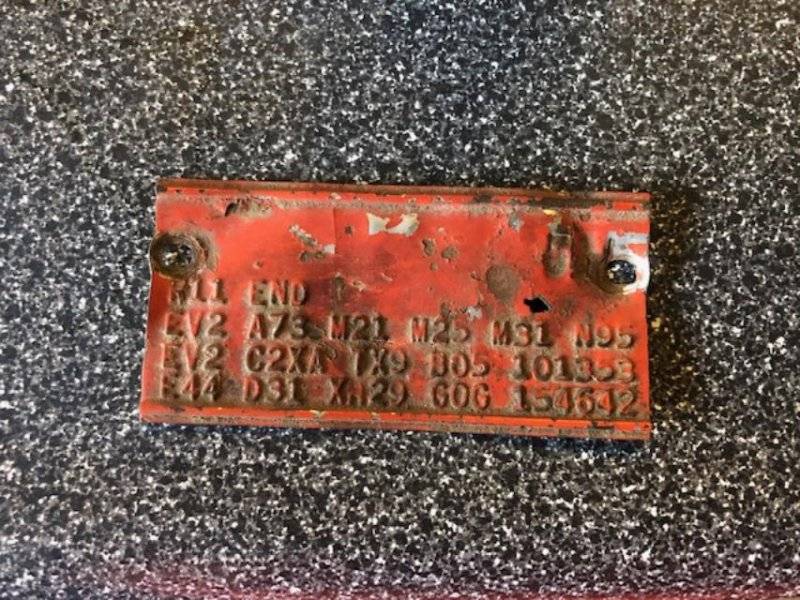 On 1970 and later fender tags that I have seen, it looks like they always list the engine, trans and the VIN on the bottom line.
The next line up seems to be exterior color, seats, interior color, build date and a 6 digit number that I suspect is the VON (Vehicle Order Number) ?
The next lines are where I get confused. Looking at build sheets, I see that not all the options that a car has appears on the fender tag. The example above is from a 1970 Charger. It is a base XH model that looked to be very basic.
My red car has no fender tag but I am having one made by a guy that makes 3D printed versions. His have a deliberately different appearance to avoid the impression of fraud. I want to have one made to reflect the equipment that my car has, many of the codes are made up to suit my needs....E95 to denote the 495 engine, D25 for the 5 speed manual, etc.
I'm trying to determine which option codes are expected to be on the tag and which ones they didn't list.
This car is clearly not a clone, a tribute or any recreation of a factory package. This fender tag idea is just for my own fun.
Next Gen Designs