Local time

6:17 PM
Joined

Jul 10, 2020
Messages

93
Reaction score

102
Location
Hey guys,
Haven't posted recently as I've been doing lots of mods and body work on this '69 Charger.
-So far I've installed:
*Trunk floor with extensions
*Interior floor pans
*Roof and 2 Quarter panels, filler panel, tail panels, valances etc.
*One door pillar
*Body worked the trunk lid
*Body worked and primed all that
*Primed the back of the two new AMD fenders.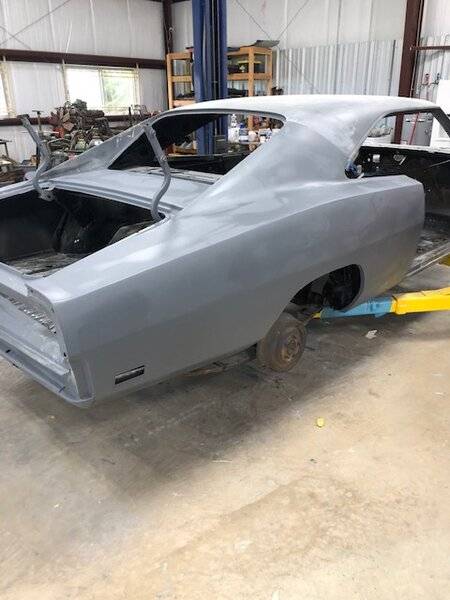 **Installed USCT Frame connectors, torque boxes, inner fender braces and core support.
**Ive got the New USCT trans tunnel fitted and tacked. Just got the Magnum 6-speed yesterday for final fitment check and then I can do the final welding.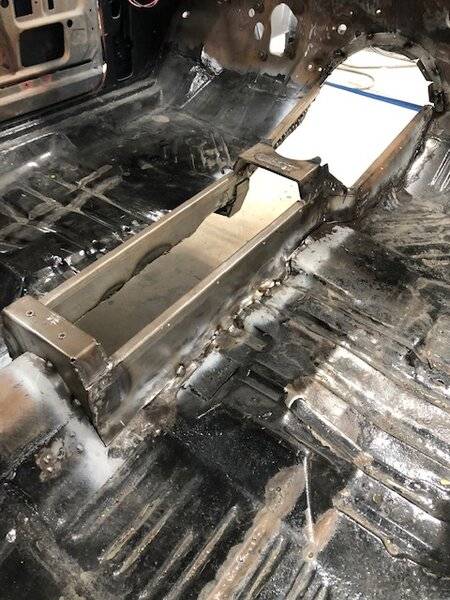 I'm also now started doin the front half while I wait on an AMD passenger side door (right side must have been side swiped long ago).
The fiberglass Stinger, scoop hood was set on the car for the 1st time yesterday: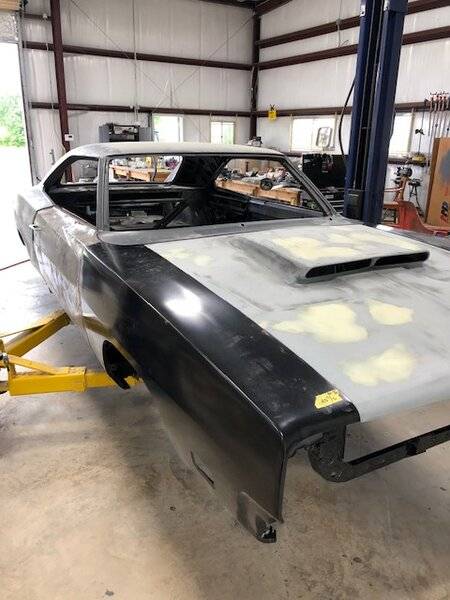 Some adjustment to do, but overall happy happy!
My question to the forum:
I installed the stock hood hinges yesterday and they were 49" wide between the hood attachment points.
The attachment points on the new hood are 48".
The stock hood is 48-1/4" wide.
I'm reluctant to start honking down on the fiberglass hood without serious consideration first.
Should I start by shimming it closer together? 1/2" per side is alot of shims.
Any other thoughts or suggestions would be appreciated.
Thanks in advance for any input!