Local time

11:40 AM
Joined

Feb 18, 2021
Messages

5,333
Reaction score

24,215
Location
​
These are the daily recovery updates and an insight into what it's like on the ground in the aftermath of a major hurricane and the best perspective of what it really feels like. I guess the after effects are a lot like a tornado but a 6 hour long one and if you are anywhere near the coast it's the storm surge that causes the most damage. The only positive thing I can say about the difference between the two is you get days notice in advance of a hurricane and not minutes like in a tornado.
These can be long winded but if you really want to know what it's like stick with it.
I decided to post this in the general discussion forum so more members can see this.
Do not turn this political or I will call you out on it. If you see something you think is, please let me know and I will do my best to edit it out.
I don't even know where to begin. Hopefully this hotspot holds up long enough to transmit. Thanks Ad Rem for earlier. First things first, myself and family are okay. We are blessed and fortunate. Thank you for all your thoughts, prayers and well wishes. For those who are familiar with...
theconservativetreehouse.com
Hurricane Ian Recovery Update​
September 29, 2022 |
Sundance
|
393 Comments
I don't even know where to begin. Hopefully this hotspot holds up long enough to transmit. Thanks Ad Rem for earlier.
First things first, myself and family are okay. We are blessed and fortunate. Thank you for all your thoughts, prayers and well wishes.
For those who are familiar with Hurricanes, Ian was unique; painfully slow and painfully unique. However, it had similarities to three previous storms, Frances (location), Michael (intensity) and Andrew (aftermath). What made Ian very unique was the duration.
Normally there is 1 hour scary, 1 hour hell, 1 hour scary. Soup to nuts three to four hours. For Ian, that was just the first half. With a start time around 1:30pm and a finish time around 9:30pm this one was brutal. That's why so much infrastructure failure.
When I saw the search and rescue flight path overhead at daybreak this morning, I knew the barrier Islands were catastrophic. Indeed, Fort Myers beach, Sanibel Island, Upper Captiva and Pine Island all suffered topography changing events. People will reevaluate living on barrier islands.
The Sanibel Causeway is destroyed. The three spans still exist, but the spoil islands which held the road are totally wrecked. No way on/off the island by vehicle. The Pine Island bridge also failed. The only way to Sanibel or Pine Island is by boat. The dozens of air national guard flights today were all heading to those locations. Regional Southwest Airport (RSW) remains closed except for rescue flights.
Several major piers are also gone. Fort Myers Beach, Cape Coral, Pine Island. At this moment 98% of Lee County, Florida is without power and there are major utility infrastructure failures. Electric sub stations completely wiped out. Utility water pumping stations also ruptured and failed. Cell phone towers also wiped out.
The entire shrimp boat fleet docked at FM Beach was destroyed. Boats now sit on houses with trailers on top of the boats and mobile homes from somewhere on top of the houses, boats and trailers.
Most people are shell-shocked at the scale of the damage from this storm. Indeed, I doubt there is a community in Southwest Florida that not massively effected. Marco Island, Naples, Bonita Springs, Fort Myers, Cape Coral, Punta Gorda, Port Charlotte and all of the inland communities all feel the impact from a major hurricane evdident.
Locally, it's even more stunning. We haven't even left the neighborhood today and couldn't even if we wanted to. Roads are blocked by trees and debris. When you think of debris, normally we think about small bits of stuff the size of a shopping cart or smaller. Ian moved debris weighing tons. Chunks of concrete from who-knows-where can be found randomly all over. Concrete slabs from collapsed seawalls are blocks away from the water.
Every direction of wind was just as intense as the direction before it and we felt every direction. As the front of Ian made debris, the backside then had ammunition for wind weapons of jaw-dropping scale. The sounds of that "stuff" slamming into homes was just incredible. Casa del Sundance has serious steel shutters with double drilled anchor bolts and several of my shutters were hit by something turning them into crash test discards. Just, well and unreal amount of wind power.
Like many others, we had our roof compromise in the second half of the storm. Massive trees that withstood Charley and Irma were no match for Ian's rage. Thankfully, many people evacuated. If you are one of those people, stay put. Wait until after the weekend before making a decision to return home. Heck, there ain't no power or water anyway – and word on the street is no gas for miles.
Like hurricane Michael, this was a storm of total utility failure. It could take weeks, depending on the neighborhood because the transfer and sub stations were hit hard.
Today was all about debris removal and that work will obviously continue. It's easy to be overwhelmed, but industrious people doing the next step, then the next, is the way to get it done. How do you eat an elephant….. One bite at a time. Lots of bites to go.
As noted, the coastal areas took it worst. My gut tells me there are still places we have yet to hear about.
Another odd thing about this specific storm, an alarmingly fewer number of generators running. Easily 75% fewer generators running in the aftermath around me. Perhaps because the outcome was just too bad to try and inhabit while recovering; perhaps more evacuated this time; perhaps with the economy means fewer financial resources to try and cope. Regardless of reason, the drop in the number of people running generators is odd.
Tomorrow, we continue to put a few more layers on those callouses. After mostly securing the immediate homestead, we can now look to help others. This is going to be one long recovery effort.
Thanks again for all the well wishes. Love to all,
Sundance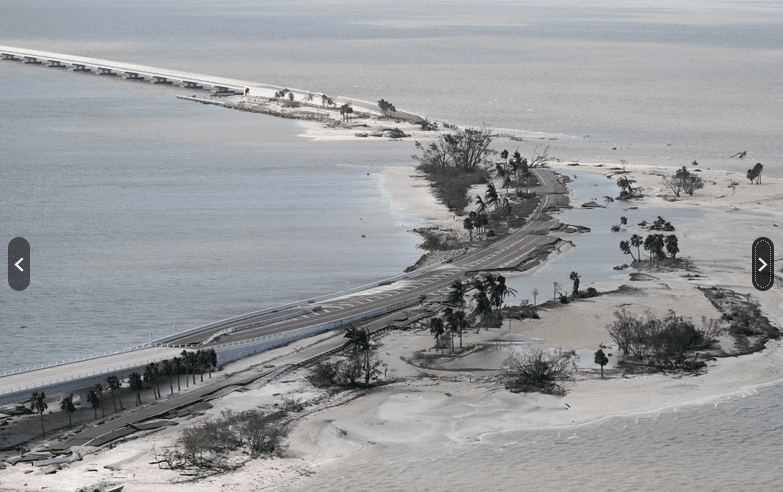 Posted in
Hurricane Ida
,
Uncategorized