Local time

10:18 PM
Joined

Jun 30, 2021
Messages

13
Reaction score

6
Location
Over winter I rebuilt cooling system on my 383. I bought new motorad 206-180 thermostat but to be honest it looks like chinese rubish of the worst caliber and I already had 160F version in the car. Alternative would be Mr. Gasket High-Perf Thermostats 4367 but it has terrible reviews. Old US or German made Stant or Motorad thermostats are mostly gone or cost crazy money. After some EXTENSIVE searching i found Toyta 90916-03100 thermostat. It is 180F stat used in current Toyta and Lexus engines. As you can see from the pictures the thermostat has additional post with plate on the bottom that you don't want there on Mopar. Simply cut it of the post after drilling out or chiseling off the bottom plate.
You can get the genuine Toyota part for $25 but I think it is overkill. I bought MAGNETI MARELLI TE0114 for $7. Made in Italy, looks excellent. In US you could try AISIN THT013. The limiting factor is overall height in downwards direction and shape of the strap on top that needs to fit into the water neck. Original mopar water neck does not have a lot of room and you would need to file relieve channels into it. Mine was coroded and would not seal around the bolt holes so I bought cheapo Dormann replacement. It has larger cavity for the thermostat and the MAGNETI MARELLI stat fits right in. Also tried FACET (available in US) but it would need a little bit of filing on the water neck to fit.
Result so far is engine that was easy to fill with coolant, warms up to 175-185F and just stays there. Top of radiator is hot but you can safely hold it at the bottom. I will see over the summer when temperatures get over 90F.
My setup is stock 383 4barrel with cleaned but crusty 22" copper radiator and ACDelco pump with anti-cavitation plate. Previously I had original nonAC pump and "fully working" Motorad 206-160 thermostat. My radiator guy told me the radiator was not super clogged before cleaning and probably made in early 2000s. Previously engine would steadily climb to over-heat and would barely keep under 200F while driving 20mph. Sitting in traffic at idle would totally overheat the engine (240F+) under 10 minutes - unusable. The Toyota stat is probably overkill for my engine but I want to keep 22" rad and stock look if possible. Also the Motorad thermostat has exactly the same size flap and valve as thermostat used on Skoda 1.1 liter engines in 70s ... you know, 5 times smaller engines that have 50hp on a good day.

Consider this experiment in progress but I thought it could help guys with built street/strip engines, strokers, etc.
Comparison between Magneti Marelli stat and Motorad 206-180: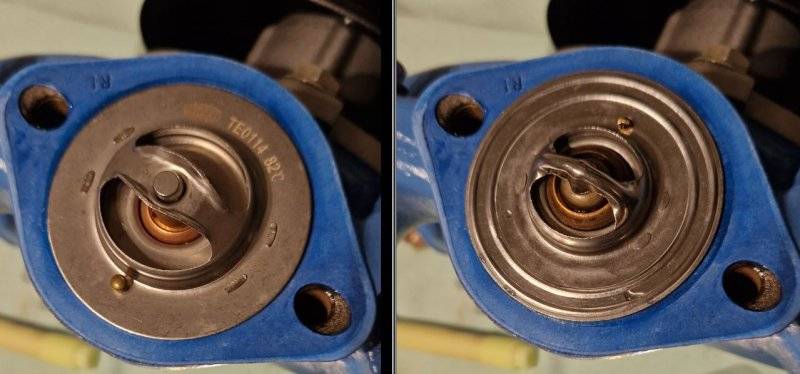 Both thermostats right after I fished them from boiling water - MM opened almost 1", Motorad about 1/2":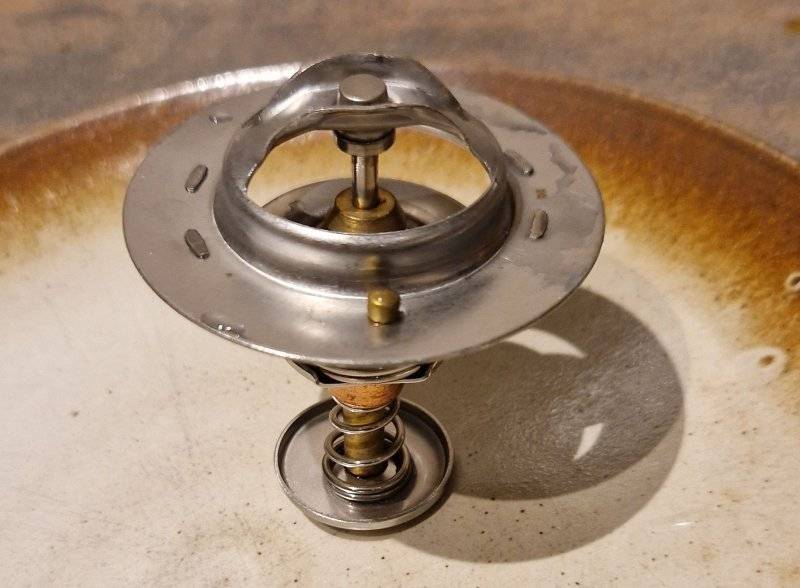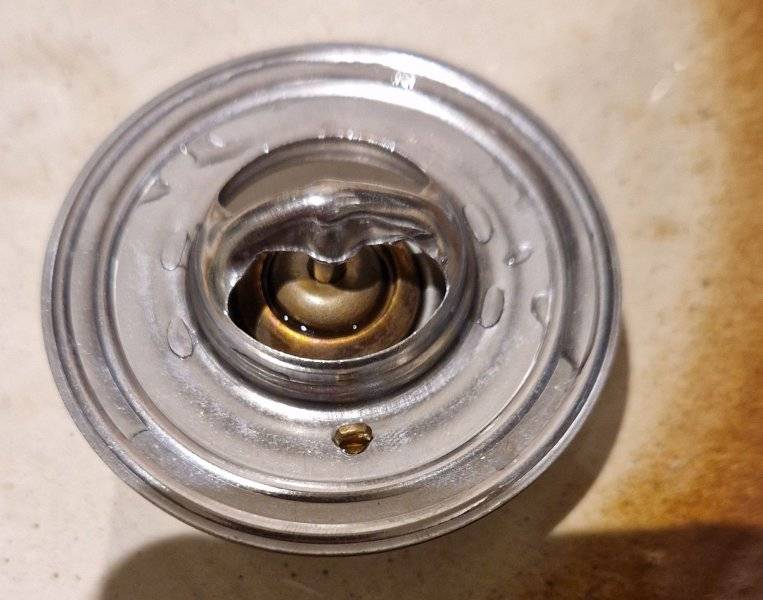 Modification of MAGNETI MARELLI thermostat: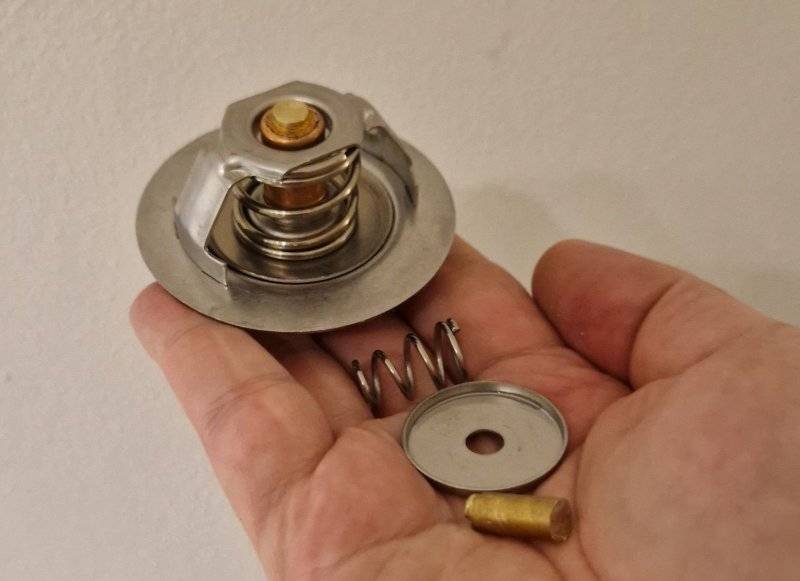 Last edited: