Local time

1:20 AM
Joined

Dec 12, 2022
Messages

17
Reaction score

14
Location
Hey All,
The name is Dan. I'm living in Los Angeles, CA and ready to start blowin the tires off around here. I owned a '67 barracuda about 15 years ago. Picked it up for 3500 back then, sold it and regretted it ever since. I finally picked this car up back in December from Riverside, CA which was listing it for 17k and we ended up settling on 14,750 through negotiation and because the car wouldn't start when I went to pick it up. Before everyone starts cluckin, I understand you can find one of these in Georgia in this condition for 12k but we have to pay what we call (another) "California Tax". I also could have waited 6 months for one to pop up and HOPEFULLY see it first before everyone jumps on it, then spend 2k on a rental truck and gas plus a week of travel time to get it back. Just not worth it for me these days. I'm 37 and just don't have my 20's energy or sense of adventure.
The car:
Been sitting in a garage for 20 years in the Riverside which is dry as a bone. It was owned by an old MOPAR guy who set it up as a street/strip car with some fun street mods. Interior is dog **** but I have a hook up in Tijuana Mexico (which I'll discuss later) so I wasn't too nervous about it.
383ci
727 trans
750 Edelbrock
headers
performance cast iron heads
cammed/valves
hood intake manifold
B&M ratchet shifter
driveshaft loop
Battery shut off switch
etc
Here's a link to a video of it idling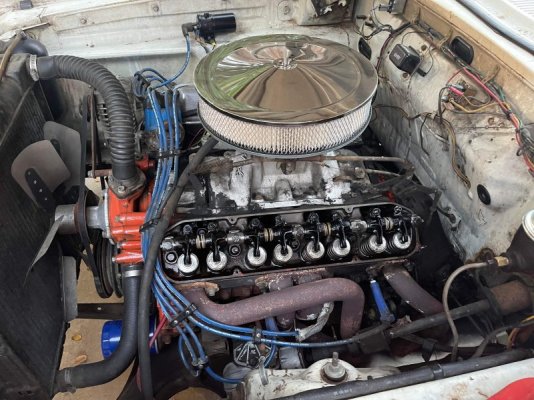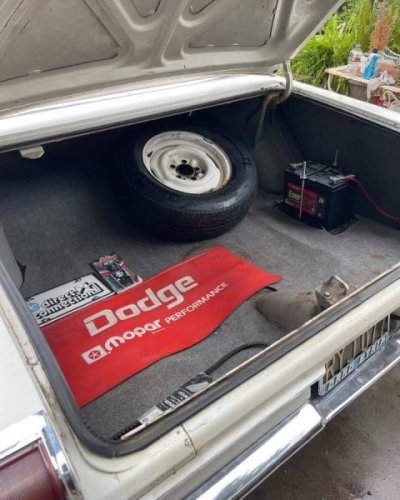 So, where am I at now? (Of course) Currently in a friend's shop due to blown head gasket (most likely from sitting for so long). I was planning on driving it as long as I could before having to modify it but now my 5 year plan turned into a 1 year plan... I figured while the head is off replacing the head gasket, I ordered a roller comp cam setup with valves, locks and retainers, with 440 source heads, MSD and switching to an AFB Carter carb, front disc setup and replacing all suspension bushings as well.
Interior - As I said it's shot and stinky and the ol' lady wasn't too fond of it. I could drive it with a wicker lawn chair for a front seat but she likes fancier things so there I was price quoting interior shops. I understand that it's a lot of work but it's insane what some people charge for wrapping seats and foam. The same friend working on my car had a Tijuana connection for interior work, so I removed it all and drove it down there and dropped it off with him. We got an update pic and I'm pretty pumped (shown below). New foam, hand stitched seat covers, and all 4 door skins for 1,000 bucks. While the seats and carpet are out, I'm prepping floors for Dynamat and new carpet.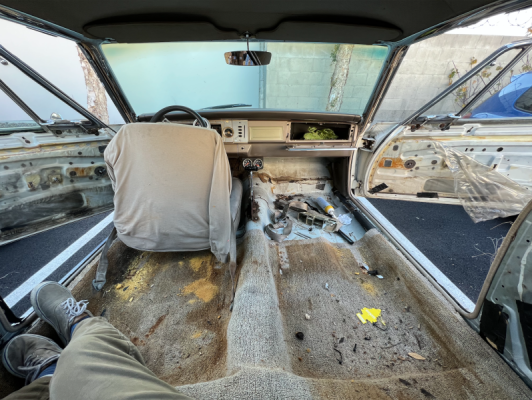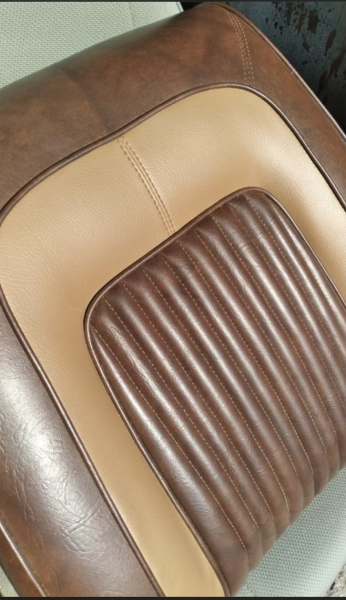 I should be working on the engine with my buddy in a couple weeks and there are talks of converting the 3 spd to an 8 spd transmission but I have to see where I am with funds first. I'll do my best to update everyone who's interested in progress pics. If anyone has questions or lives in LA and wants to cruise or hang, just hit me up. Either way, I'm pumped to be here and excited to learn all I can about these cars. Peace.