Popped in to say hi from La Grande, OR....or at least soon to be. My first car was a 56 Dodge like this one:
The image is not of my car, but this one is just like mine. I no longer have any pictures of mine, but it cost $65 in 1968, so it might not have looked quite this good! But it was my first and I loved it!
Following that Dodge, there were many, many GM products...GTOs, Trans Ams, Corvettes, and in later years, 4th Gen F Bodies. The F Bodies included some SS Camaros and one very rare Formula Firebird Firehawk hardtop. One of 30 if I remember correctly, but ...
I remeber very clearly the first time I ran a 68 Road Runner in my 66 GTO. I didn't realize jus how fast the RR might be. We counted down and on three I left, but wondered who had hooked the anchor to my GTO. I learned that night the RR was nothing to mess with. The RR was a bright lime green with a white vinyl top and I rember how good it sounded as it kind of disappered into the night!
Fast forward some 50 years and I've owned 3 Scat Packs and 1 Hellcat Challengers. My current Challenger is a 22 1320.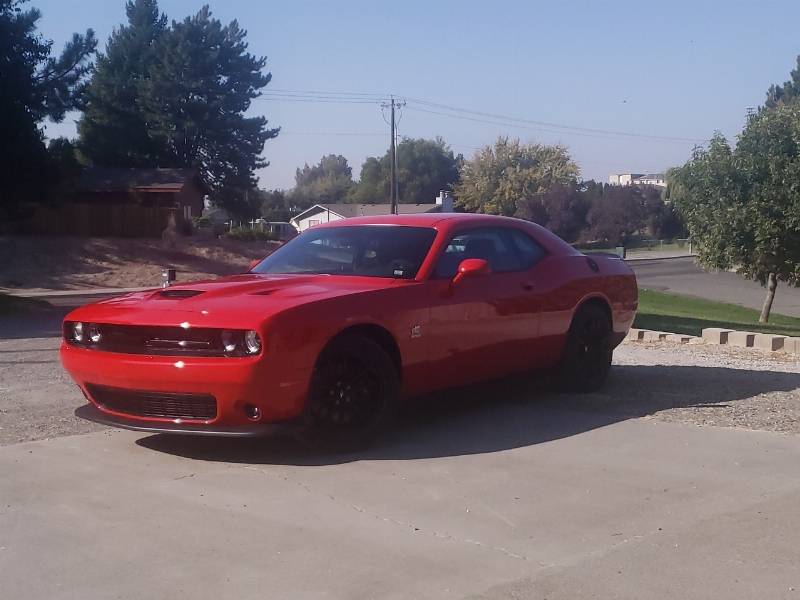 At this point in my life, the Challenger is just about the only HP car that I can get into and out of due to being 6' 8" tall with severe arthritis in my back. It is also a time machine.....I don't think there is any modern car that's as close to a late 60s Muscle Car as the new Challengers are. I really love these cars...
But that's not what brings me to this forum site... A friend of mine recently purchased a 69 RR that is mostly apart and getting ready for body work and paint. We have been working on the motor and transmission, getting the motor ready for the machine shop and the transmission to be rebuilt. Lots of good info here, so thanks for the add!