Hey All,
As always, thank you for all of the amazing advice to date, don't know where I'd be on this project without this forum and all of the help. Gas tank and fuel line set up has gone well, built my own PTFE A/N lines (need to test them at some point) and ran them where they should go. Waiting for a few more parts to complete the connection to the fuel regulator and then finish out the dead head system you all helped me create.
In the meantime, I need to order more parts for the mock up: Specifically a radiator and dual fan set up - and they need to be black in color. The cooling demand here is going to be for a Gen 3 6.1 liter hemi that is built out, close to 392 of actual displacement, around 550-600 HP. I won't be tracking this car, so it's not going to be some insane level of demand/performance.
In terms of other requirements: My goal is to keep the engine bay as clean as possible, like, Ring Brothers/Foose clean, and the wiring will be hidden (likely in a tray between the rad support and the front grille).
Here is a radiator I found that fits the opening and matches up to the original bolt holes...thoughts? Is there something fundamentally different about how to cool a Gen3 motor vs an original motor?
Radiator 1968 Dodge Charger - 7.2 Liter V8 440Cid Radiator Black Powder Coat, 3 Row, 17 1/2 X 22 Core, In/Out | Radiator Express
And here is a fan shroud set up, again, interested in your thoughts:
KKS375 Radiator Shroud 12" Fan Fit 68-72 Dodge Charger Coronet Plymouth Mopar V8 | eBay
I'm betting someone has already done this and done it really well, would love to 'copy and paste' your set up.
Thanks again - pictures of where it's at enclosed.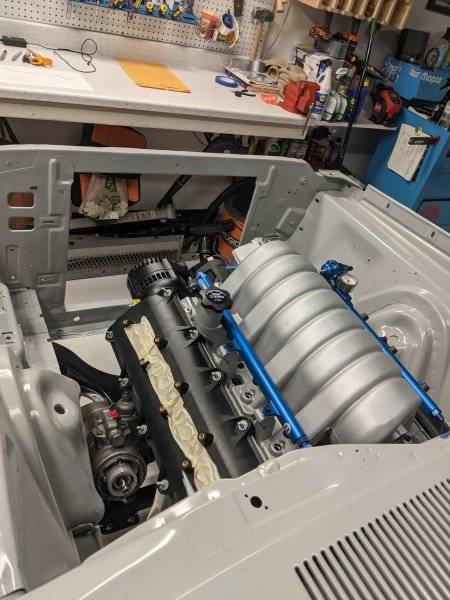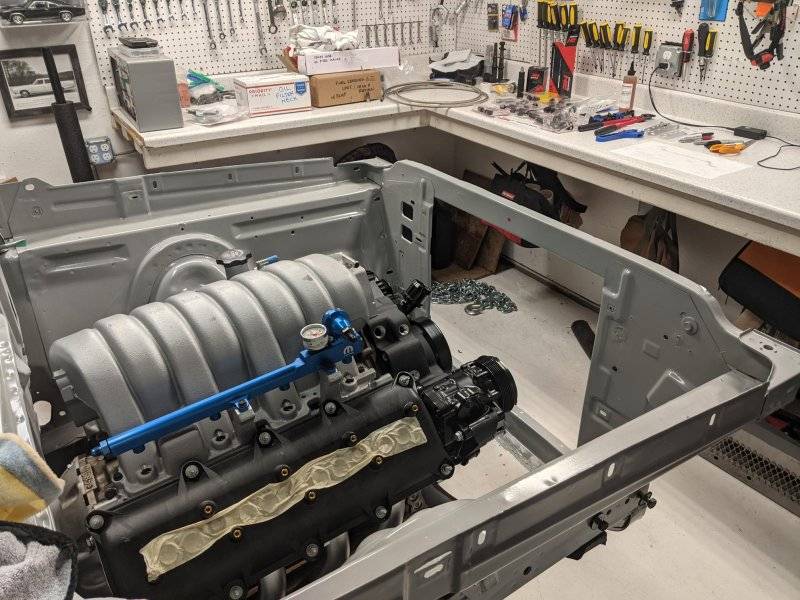 Last edited: