318/904 to 400/518.
About this Mopar: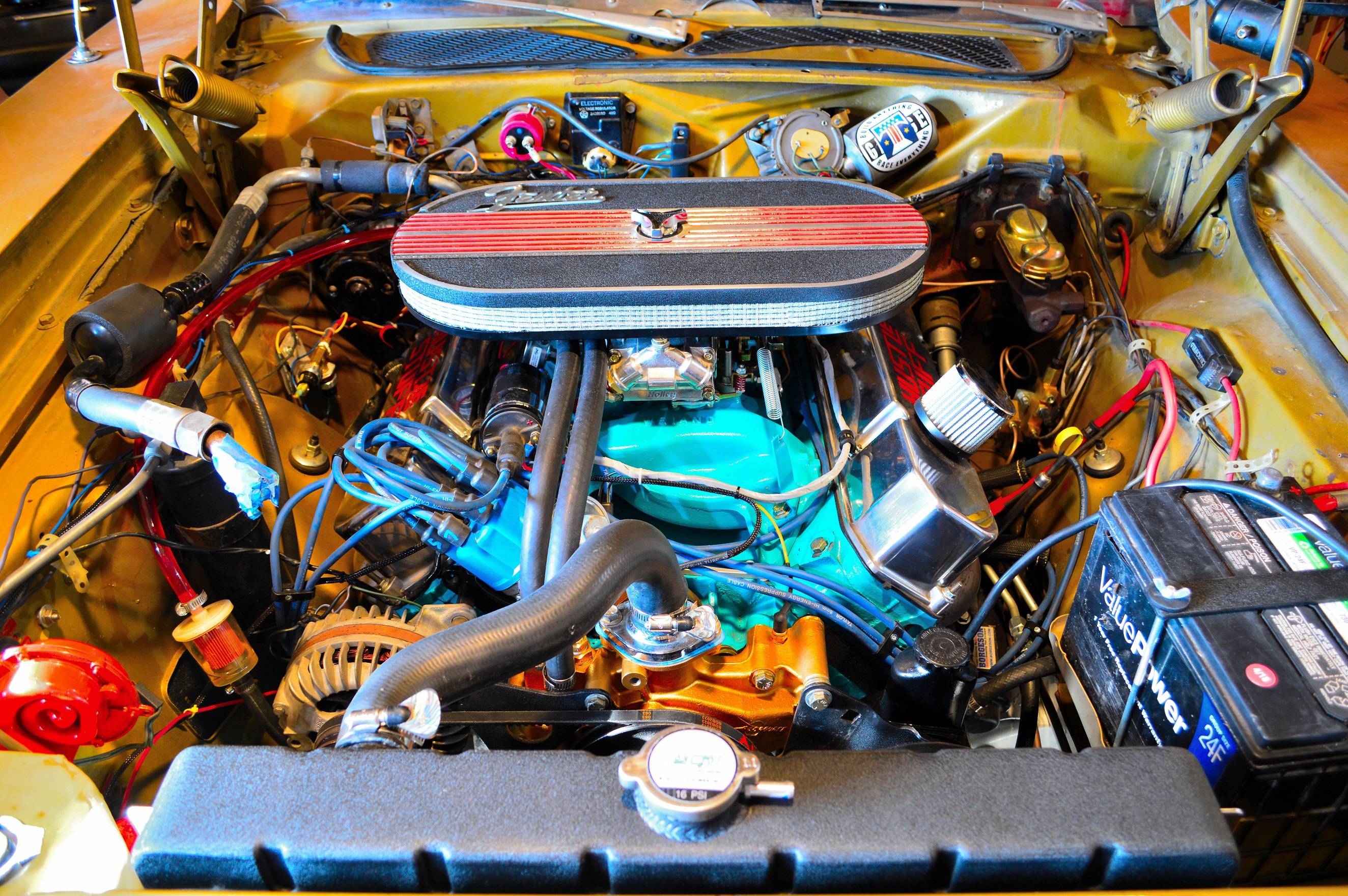 You saw it here First !
Fender Edition Coronet BB 400 with a 518 OD Transmission.
BRAKES
Disc brakes with factory upper a-arm weighted in at 54lbs Purchased from C.C.P.
The Drum Brake and original a arm 56lbs
Going to use a factory style distribution valve.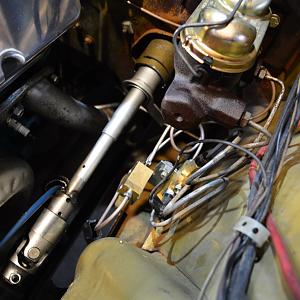 New 3/16" Copper Nickel lines installed up front.
SUSPENSION
Ordered up a new set of Torsion's from PST. Installed
Used the boiling water trick to slide the bar seals on.
Trick is to boil them in water in the microwave together until the water is a rolling boil.
A-Arms from partsgeek for 99bucks. Very nice...But I do need to sleeve the camber bolts to fit the bushings.
The bushings are 5/8" i.d. so prepare to grind down the
originals to slide inside them or buy 13/16 o.d. - 1/2" i.d. - 1 3/4" long bushings.
THESE A-ARMS ARE ......REALLY HARD TO GET IN SPEC FOR CASTER,,,CAMBER AND THEY RUB ON THE CAMBER BOLT MOUNTS.
PLUS LIKE I SAID THE INSIDE DIAMETERS ARE NOT 1/2. I drove the car anyway for a 1000 miles or so. They are going to bet cut up or tossed.
I ended up rebuilding the stock components.
Lower Control arms welded up and getting Poly Bushings.
The steel sleeves in the control arms needed a lot of sanding to get the poly to fit.
STEERING
Upgrading to the Borgeson Box
Stock Strut Rods with Poly Bushings, Used red so they popped.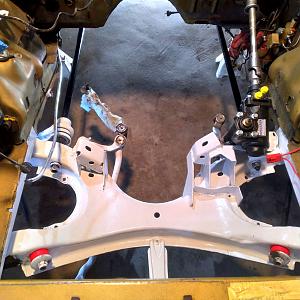 CONTROLS/WIRING
Coil mounted
Throttle cable and Kick down bracket made.
Settled on the 3rd one I made.
Throttle return spring bracket made.
TRANSMISSION MOUNT
Had to do more clearancing then expected to get the 518 tail shaft to fit.
Also point of note. They require much more cooling capacity then a 904 or 727 so new
3/8 lines are needed and an extra cooler up front.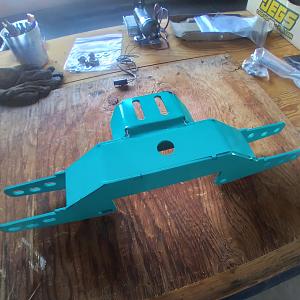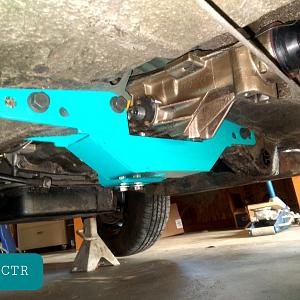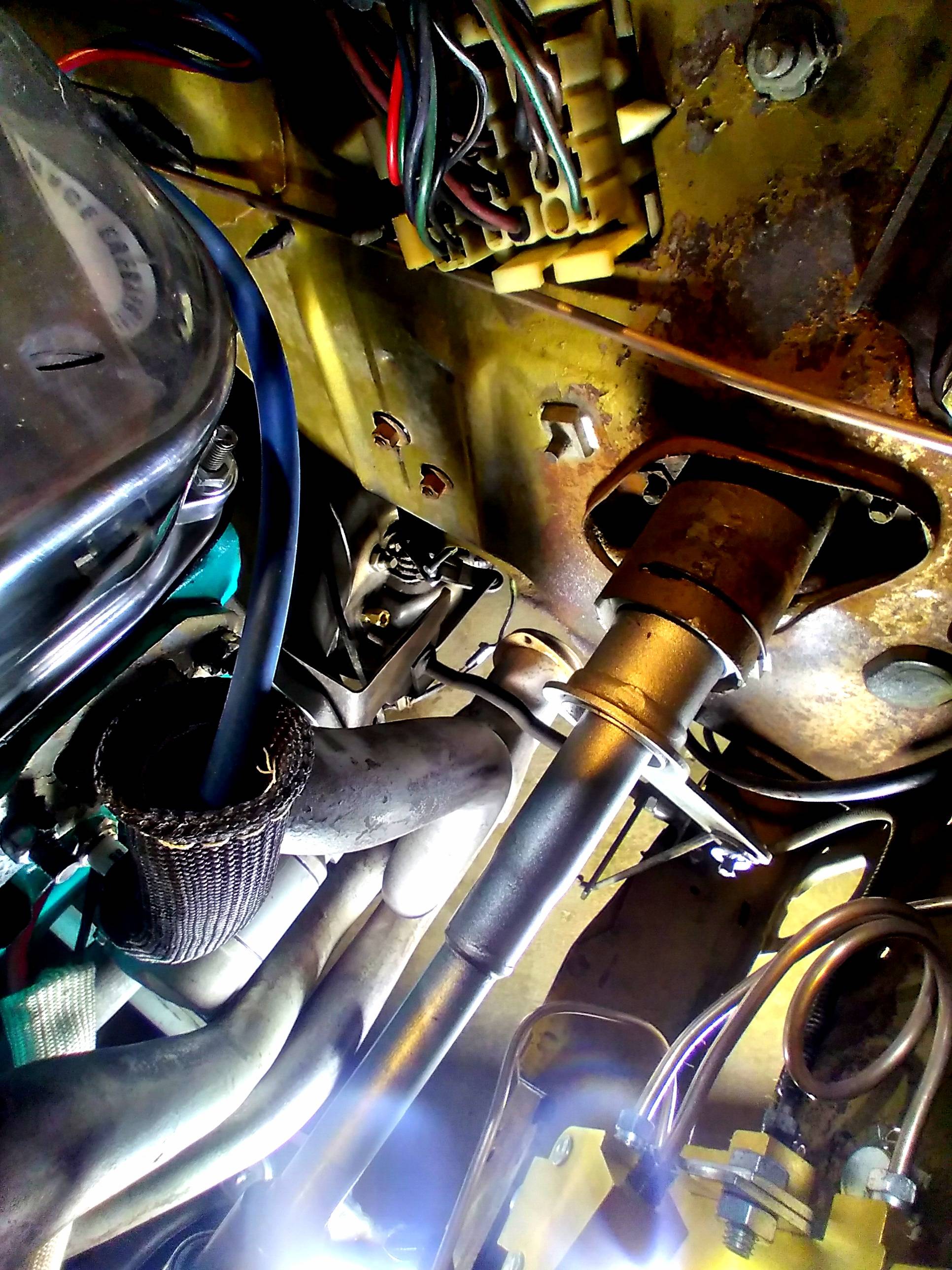 Made new brackets and one linkage rod to shift the transmission.
All day affair...I need an assistant.
COOLING
I have decided to bite the bullet and spring for a new radiator from Speed Cooling/Entropy.
I just had to do a little grinding on the bolt holes to get them wide enough to bolt up.
Really nice setup. I bought their harness as well.
The buzz kill was the heater core giving up on my first heat cycle....ug.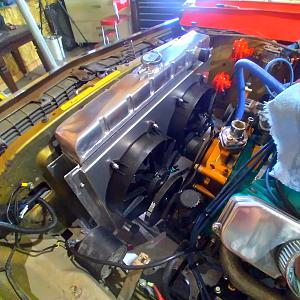 HORNS
Had to paint them while I was there.
Alis Chalmers orange. I had thought about getting
high tone PIAA's but the originals have a great bass tone. and
paint is ez.
EXHAUST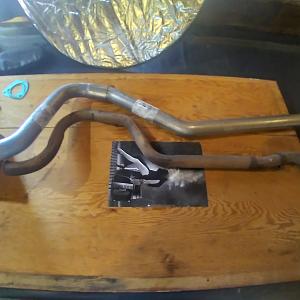 318 Had a single 1.75 exhaust
Now we have dual 2.5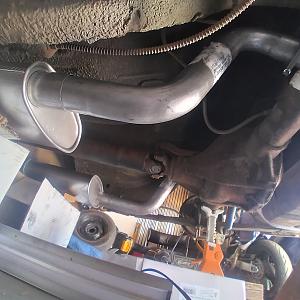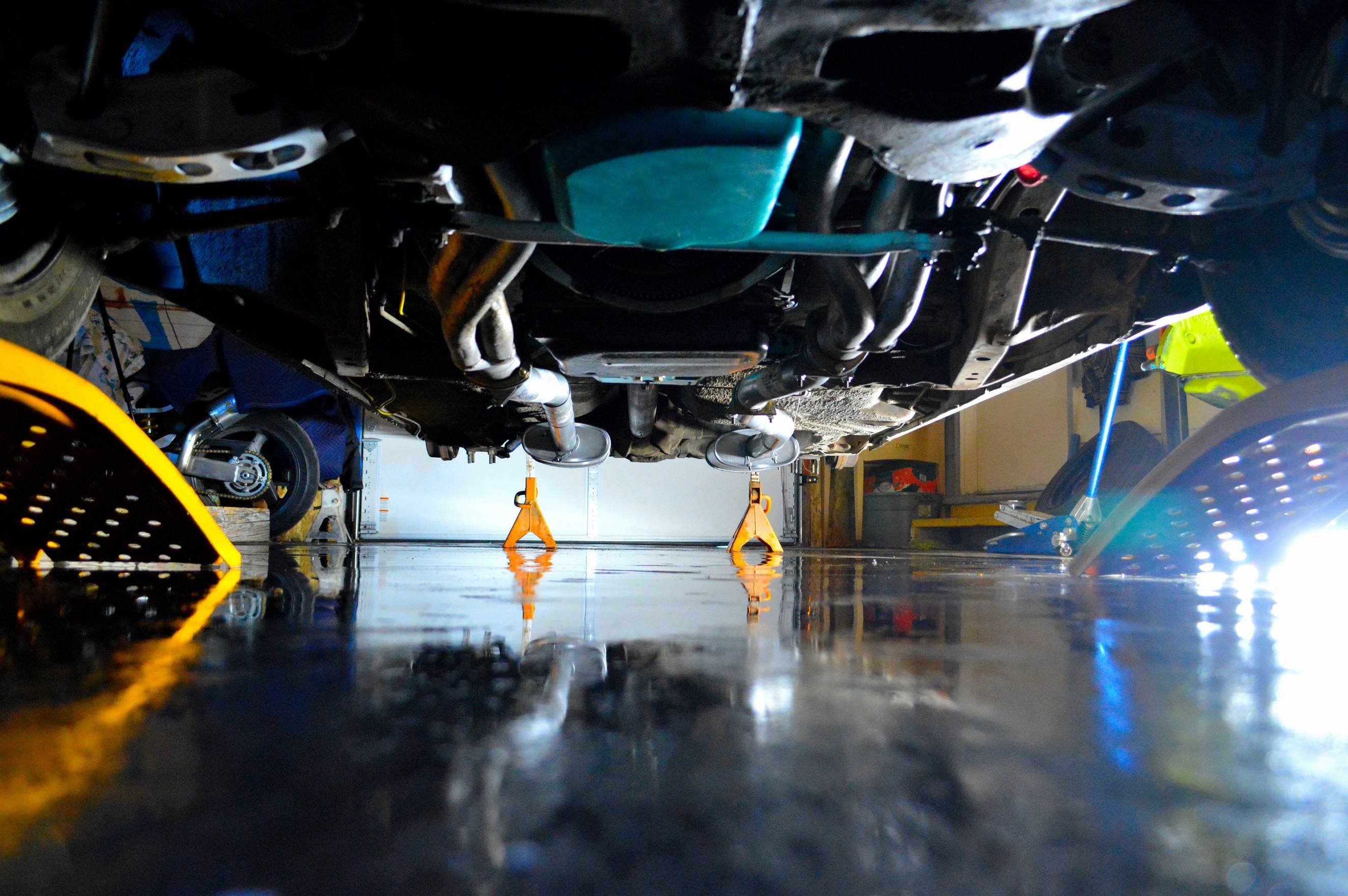 This is a prefab kit from Summit Racing.
It actually fit pretty nice however I did modify a few pieces.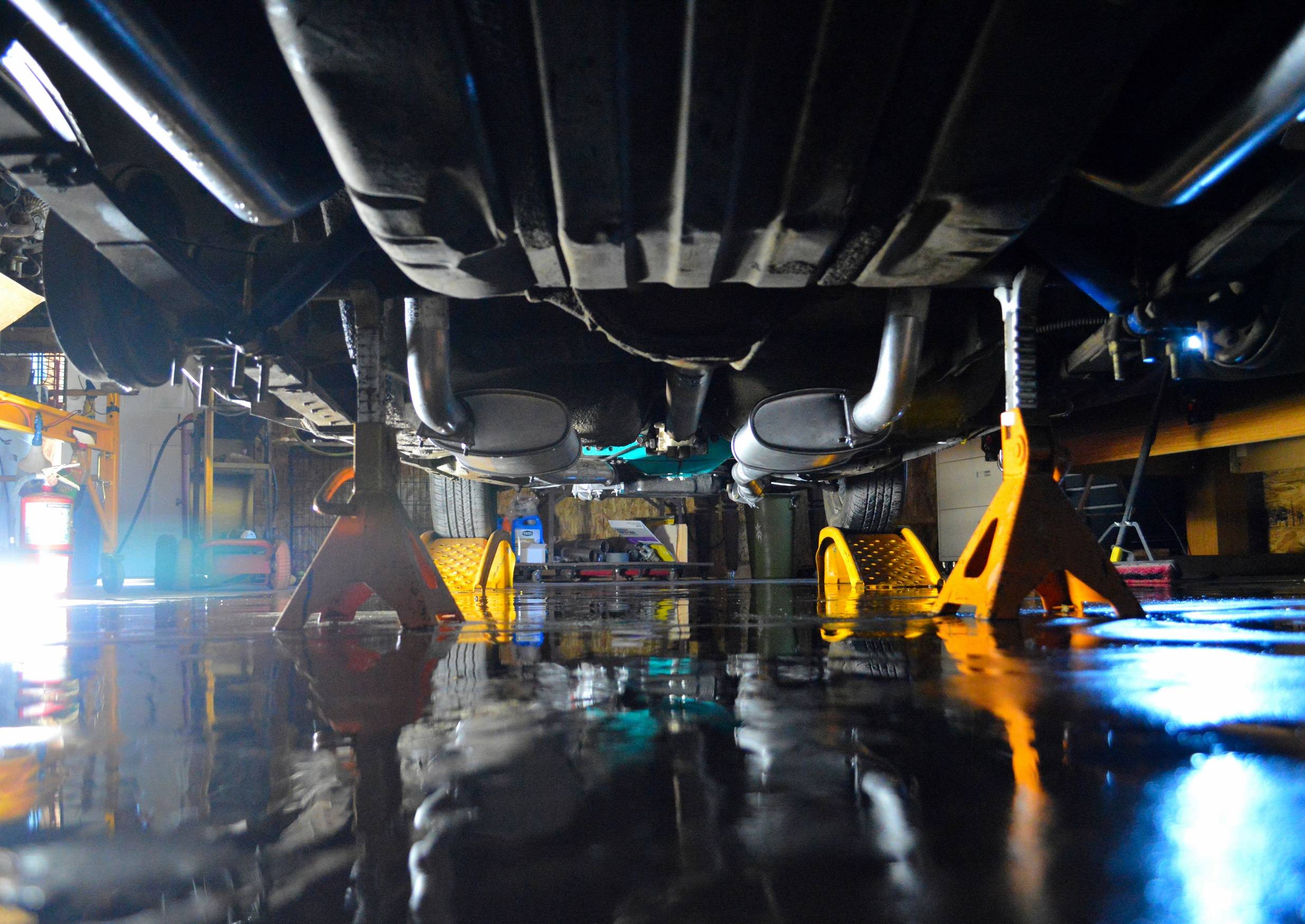 Made the custom tips from 2 1/2 tubing.