Contact seller
Hello and good day everyone. Listed is a freshly rebuilt 440 finished last week, not fired as of yet 9/19/20. It still needs a couple things to be fully ready to fire, Carb is the biggest thing the rest is some smaller stuff. Had intentions for dropping it in the Dodge Sierra behind it but with how covid has affected my line of work and with a upcoming medical bill I need to either let it sit for a while or let it go. I don't want it to just sit around so my posting here to see if there's any interest in it. I took a lot of pictures and kept notes throughout building so I should be able to answer just about any question you might have about it.
Block is a 9-8-76 4006630-440-1.
Edlebrock RPM Performer Intake
Iron 452 heads, Ported to match Valley pan and intake, .510 lift Springs (from 440source), lapped valves and what I'd say mild polishing.
Jegs Hydraulic Flat Tappet Camshaft Part Number: 555-200166 (Jegs version of the Sum-6401)
L2355 Pistons STD, (balanced)
440source 5140 forged connecting rods with Caps crews (balanced)
Cast Crank turned .10 (balanced)
440source Aluminum Driver side Water pump and High Flow Pump
6 quart Zinc Oil Pan.
HEI Distributor with 50,000 volt coil.
Original RV valve covers that I cleaned up and painted with VHT Wrinkle Black Paint.
9.58:1 Static Compression
8.01:1 Dynamic Compression
ARP Main Stud Kits 140-5402
ARP Cylinder Head Bolt kit 145-3606
Fel-Pro Valley Pan Gasket 1215
King AM-Series Rod Bearings CR 806AM 010
Clevite SH876S Cam Bearings
Clevite MS-1277P-10 Main Bearings
Fel-Pro Bs40240 Rear Main Seal
Sealed Power High-Volume Oil Pump 224-4174V
Sealed Power Intermediate Driveshafts 2246174
Melling Freeze Plugs MPE-114BR
Summit Racing Thermostat SUM-359-180
Summit Racing Oil Pump Pickup SUM-G3508
Summit Racing True Roller Timing Set SUM-G6604R-9
B&M Flexplate 10237
Lucas Semi-Synthetic Assembly Lube 10153
Lunati Engine Break-In Lubricant 301
Castrol 03093 GTX 10W-30 Motor Oil
Champion Copper Plus RV15YC4 18 Spark Plugs
ACCEL 3010ACC Wires (not setup)
Jegs Headers (modified slightly to fit my engine bay)
Lucas Semi-Synthetic Assembly Lube 10153 Used during building.
Lunati Engine Break-In Lubricant 301 added in the Castrol GTX 10W-30 Motor Oil in it right now. Was primed, oil flows appropriately.
I did a lot of the work myself using knowledge I've gained from folks here and on the internet. It's all to spec as it should be, tolerances are what they need to be, oil flows appropriately. I built it to be a good mild streetable engine.
Has 727 Transmission with the torque converter that I haven't made it around to but was assured it was at least working properly. Also have the alternator brackets and the original water pump that exits on the Passenger that can go with it too.
Only asking what I have in it in cost to this point which about $4,300-500 but will consider a best offer.
Located in N.C. If anyone has any questions or wants info on something I might have missed let me know.
Thank you for taking time to look.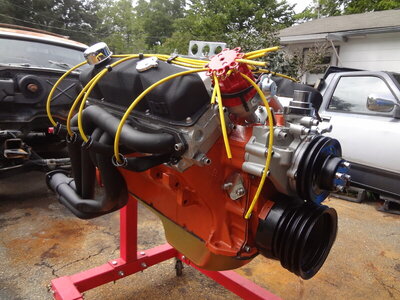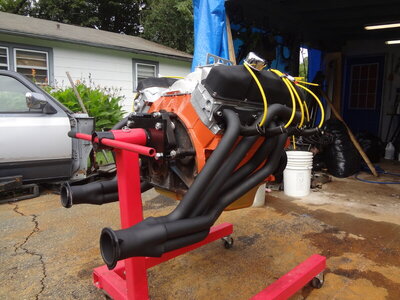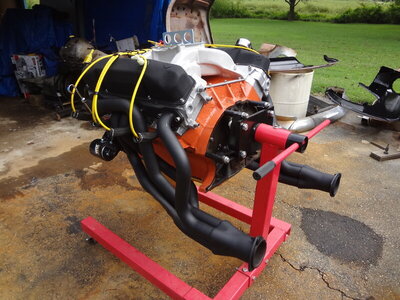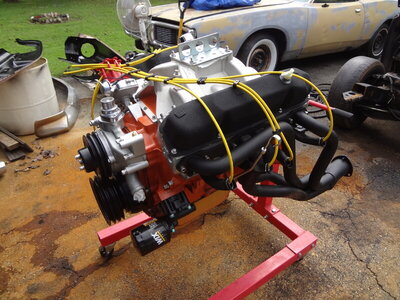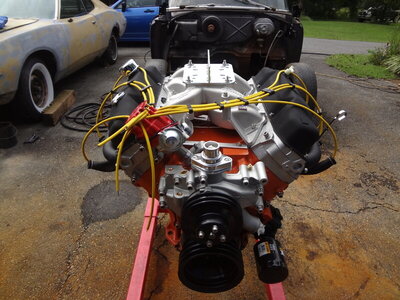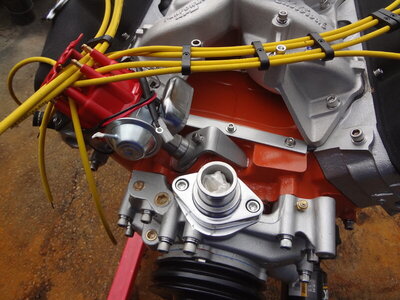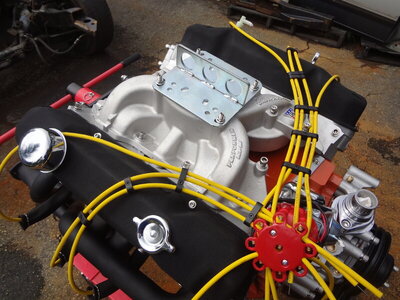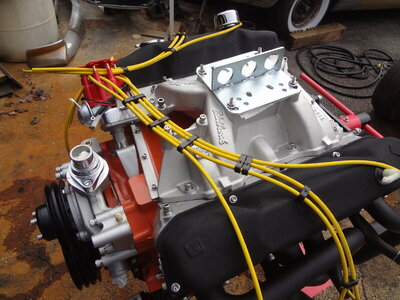 Last edited: