Local time

3:16 AM
Joined

Mar 4, 2022
Messages

58
Reaction score

40
Hello everyone, noob here with my first of what will likely be several questions about how to address what I perceive to be small issues needing attention.
First, I bought a 1966 Dodge Coronet 500 last week at Mecum Auto Auction in Kissimmee, Florida. The car can be found here:
1966 Dodge Coronet 500
The first issue I'd like to fix has to do with what I believe is called a Lower Steering Column Seal (or something close).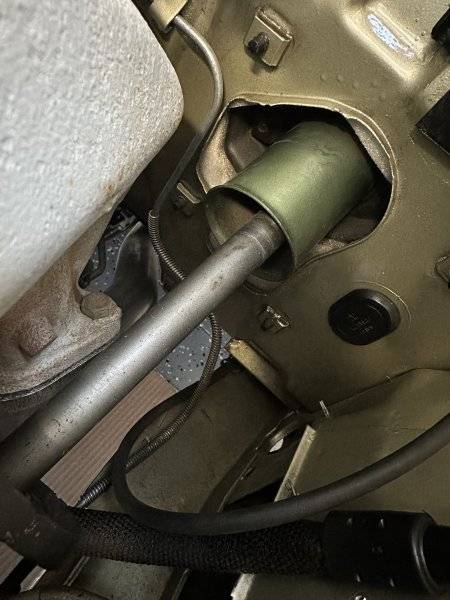 In the photo I'm hoping you can detect that the steering shaft (pardon me if I get nomenclature incorrect as I'm no expert) isn't centered in the hollow tube of the column. Studying what I can see only from above in the engine bay and under the dash, I'm curious if this is something I can align by loosening some bolts and manhandling the steering column from inside the car or under the hood?
I'm curious if I can remove the four screws and cover under the column inside and gain access to what feels like two nuts on threads and loosen the two bolts at the bottom to move the hollow column to center the steering shaft inside the tube.
Is this how it would be done or am I way off base?
Getting the shaft alignment to be centered in the tube is the only way I see that makes sense for what brought me here in the first place and that's the aforementioned failed seal. I think getting the seal replaced is likely going to need to be done by a reputable alignment shop as I don't think I can tackle the steering shaft connection point above the steering box with what I have to work with.
Anyway, hopefully someone here knows how to best align the shaft within the tube because replacing the seal without doing that would be an exercise in futility.
Thanks all!