Life is full of turns. Build your car to handle.
FBBO Gold Member
Local time

6:47 PM
Joined

Apr 13, 2012
Messages

32,109
Reaction score

108,933
Location
Mine work fine but after driving late model cars, I want what they are having!
The Charger affectionally known as Ginger....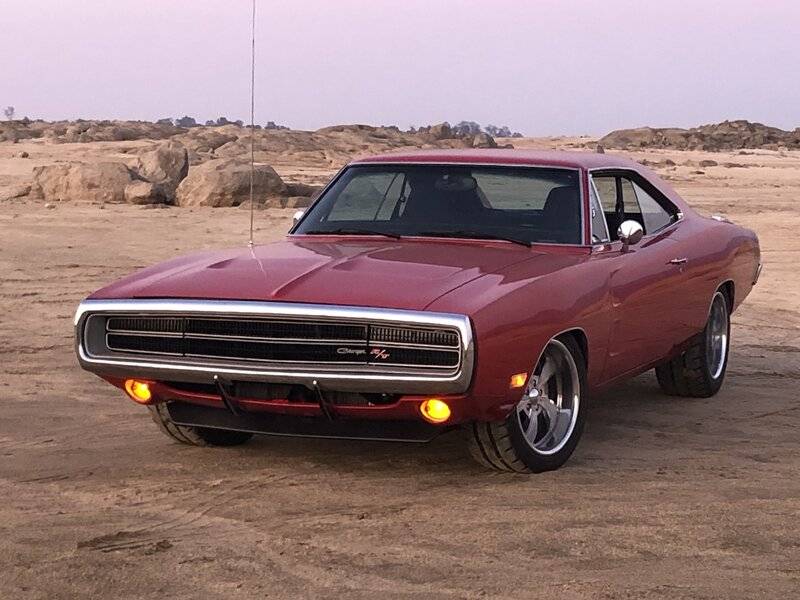 The current setup is the 1975 A body knuckles, 12" Cordoba discs with a 2.75" F-M-J body iron caliper, a 10.7" rear disc with a 1.5" single piston caliper and a 1975 Dart power booster and disc/drum master cylinder. Drum/drum distribution block. It fits, it works but it could be better. When I changed to the 5 speed earlier this year, the brake pedal had to be changed. I had modified the old pedal with the pushrod hole up higher; this resulted in a more favorable pedal ratio. Now there is a slightly greater amount of free travel before the brakes start to bite.
I don't know if a bigger set of rotors and calipers would make the difference. It isn't as if I am overheating the brakes from hard use. I don't think that I have ever had brake fade with this car with this setup. I have heard suggestions that old brake hoses can bulge out under pressure. This "lost motion" would result in the calipers "seeing" a delay in pressure or even some reduction of it.
My brake hoses were replaced about 5 years ago so they should be fine. I'll check though.
I remember reading an article in Hot Rod or Car Craft many moons ago about a car that had what they called a "Quick take up" master cylinder. I have never heard of that since then.
In short, I'm wondering if there is some type of master cylinder, power or otherwise, that reacts faster than what I have. The pedal has more free play than before but when it starts to bite, it works. The pedal never gets near the floor. It never feels spongy either.
My system has no leaks. The car stops fine, it just used to stop better. I know that the disc/drum master cylinder sounds like a mismatch but it worked quite well before the pedal swap. I could pull the pedal and modify it like I did with the automatic pedal but I'm curious if there is something available that feels more like a modern car.
In 2012, I wanted to switch to a manual master cylinder. I had 4 to choose from, with three different bore sizes and all of them resulted in a similar fashion: Hard pedal and poor stopping force. I like the idea of a manual braking system for the weight savings and for the less cluttered look. I'd try that again if I could be reassured that I could make it work.