Life is full of turns. Build your car to handle.
FBBO Gold Member
Local time

5:19 AM
Joined

Apr 13, 2012
Messages

30,410
Reaction score

99,759
Location
I had the lines crimped today but......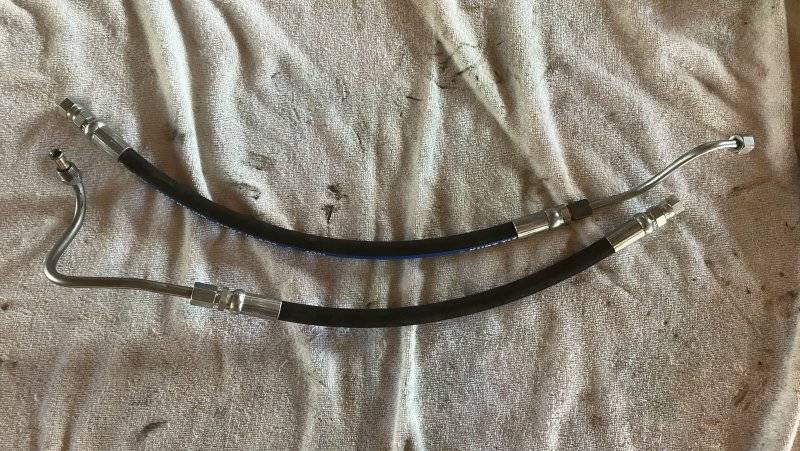 When I got to the shop, I showed the man where the hoses needed to be cut. In the process, the hoses got crimped on the wrong ends....
The top hose should be the shorter one. The bottom one should be the longer one.
This is the line from the HB to the steering box. It is 2 inches too long. When it is finished, it will tuck in really nice.
The steel end will swing counter-clockwise and bring everything closer to the master cylinder.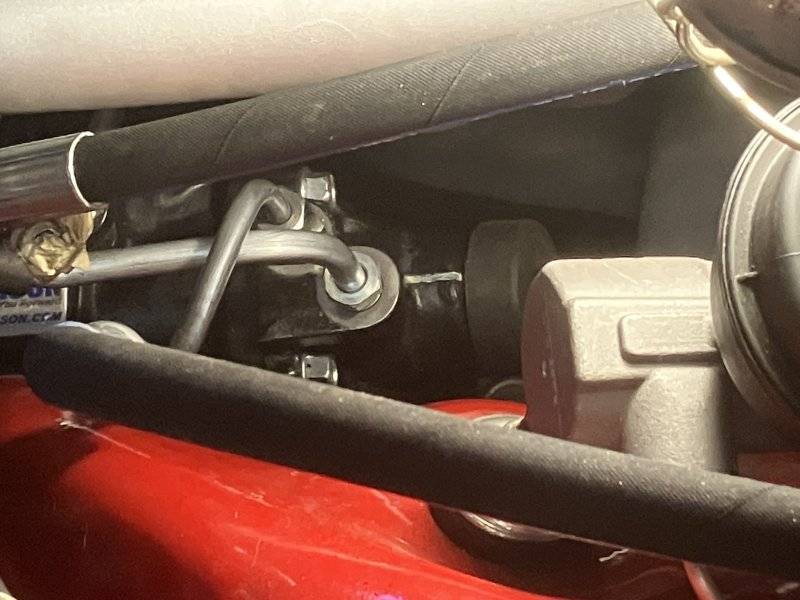 Shortening that hose is easy. I'll just have them crimp on another fitting after cutting 2 inches off of the end.
The other one is 2 1/4" short. It would have worked if it was 2" longer but it will have a slight amount more slack with 2 1/4".
I usually luck out on matters like this but sometimes things do go wrong.