Life is full of turns. Build your car to handle.
FBBO Gold Member
Local time

6:20 AM
Joined

Apr 13, 2012
Messages

30,410
Reaction score

99,759
Location
Manual brakes. Power brakes. Vacuum booster with engine as a vacuum source. Vacuum booster with an electric pump as a source.
There are many ways to skin this cat.
Hydroboost? I'd heard of it but never saw the need. I had good luck with manual MC disc drum A body cars. I've had a few power brake A bodies too. They always stopped well. They instilled confidence like a new car does.
My Charger (Ginger) hasn't given me the confidence that I've had with the lighter and simpler Darts and Dusters I've owned despite several combinations that I have tried.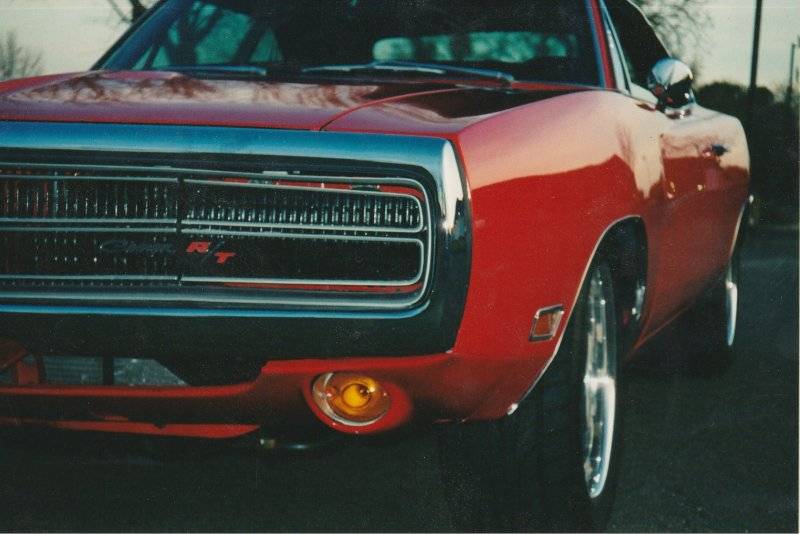 Here is a little history.
The car was built in December 1969 as a 318-904-8 1/4" axle car with 4 wheel 10" drum brakes. It stopped okay but wasn't great.
Within a few months of ownership, I swapped in 11" discs, power booster and master cylinder from a 75 Dart. It was junkyard tech....I cleaned the stuff up but it was all still 1975 vintage stuff.
Braking improved but it wasn't as great as the A body cars due to the increased weight.
In 2004, I swapped in larger 12" rotors but kept the same calipers. If there was an improvement, it wasn't much.
In 2006, I pulled the rear drums and swapped in an 11.7" rear disc brake kit from Dr Diff. This was almost entirely for cosmetic reasons. The 10" drums looked tiny behind the large wheels I have, The braking was about the same as it was with the drums.