Local time

11:28 AM
Joined

Aug 16, 2013
Messages

876
Reaction score

992
Location
For shits and jiggles (and having issues finding a good donor) I attempted to fix my trunk lid. I removed the skin from the frame. I then went to work on the skin. There was a large oil can area that a PO filled in with bondo (see previous pics) and an area of dents/oil canning on the top. The front area (where the lock is) had a large crease and a ton of holes from a slide hammer. I was able to remove most of the dents and a lot of the oil canning on the top and I was also able to remove the crease in the front part. Unfortunately there is still some oil canning and high spots that I can't get out. I've already done a few heat shrinks but am afraid to go further and cause more damage.
Damage to top:
Damage to front: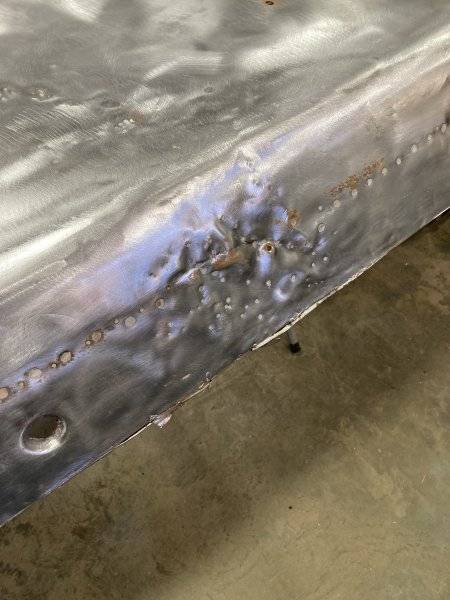 Oil canning red circles, high spots black circles: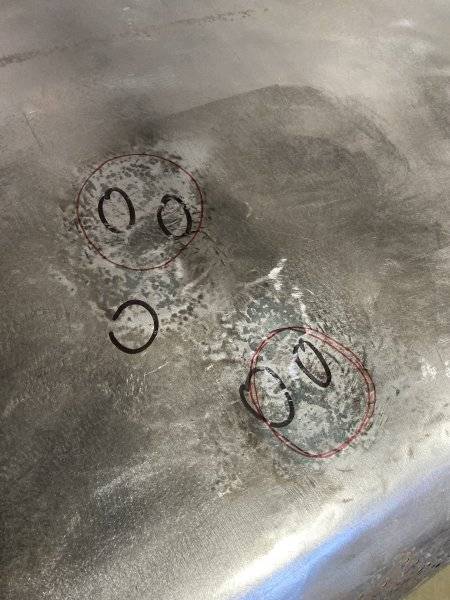 Front crease out: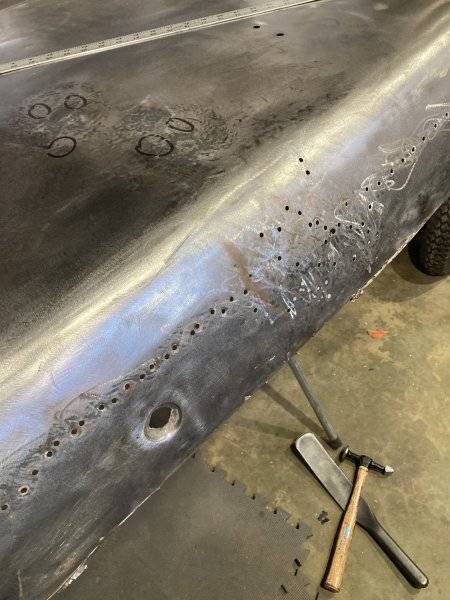 Taking a break from the skin, I moved on to the frame. The left side (when looking at if flipped over) took a good hit. The raised portion near the back was crushed together and the flat area this part sits on had a good crease in it. The trough near the end of the trunk was also crushed (and filled with about 1/4" of bondo). The two cutouts were also all banged up to the point that I thought they were cut-in by a PO and not factory. I was able to fix much of this damage but, in my opinion, it's far from perfect.
Damaged area: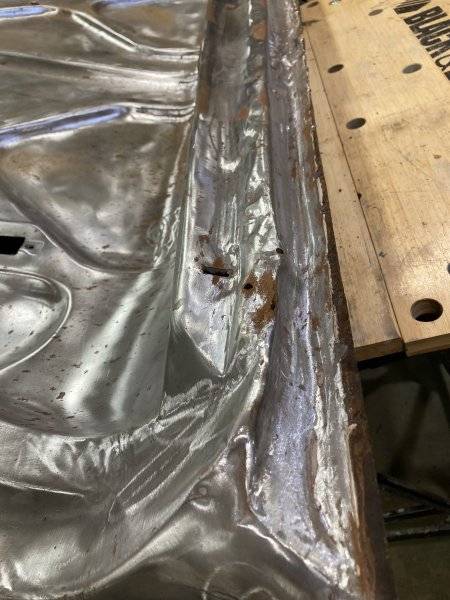 Blue arrow is crease, red arrow is crushed raised area, yellow arrow is trough;
What it's supposed to look like:
Right side, good part: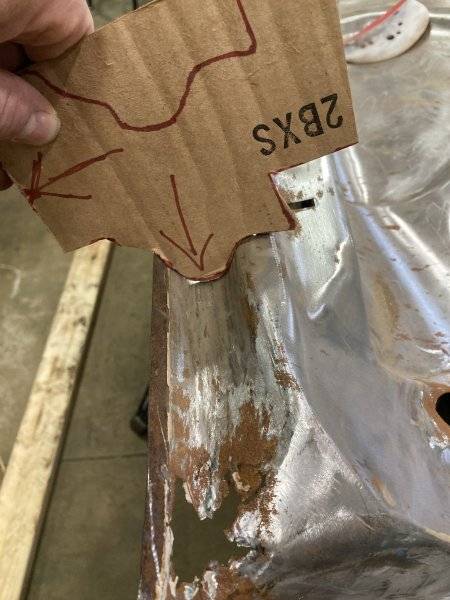 Left side after working on it: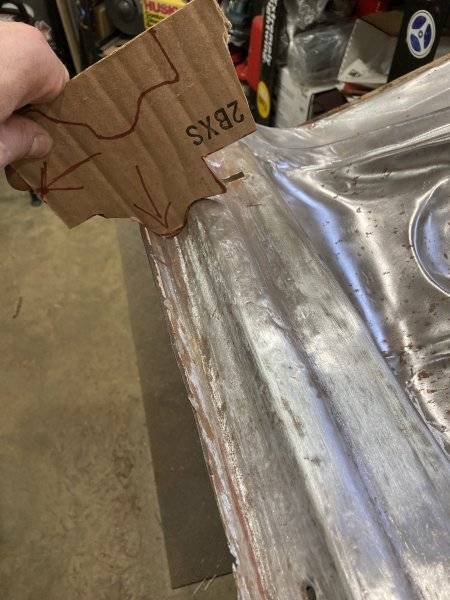 Cutouts fixed: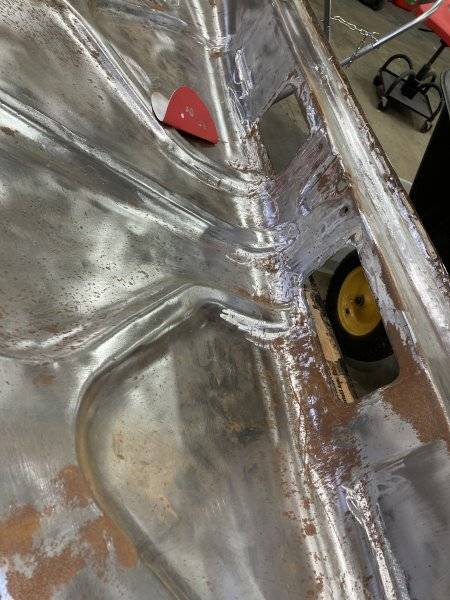 Both parts still need a lot of work. If anyone has a line on a good 1971 lid, please let me know!!