Local time

12:11 AM
Joined

Dec 16, 2021
Messages

582
Reaction score

783
Location
Decided over Xmas to pull the trigger on some new shoes for the old girl. Previously she had 14" Road Wheels and some BF Radial TA's. Wanted to fill up the wheel wells a tad more and decided to go with aluminum to shave off some weight.
Really happy with the result. Was a beautiful sunny January day here in Abbotsford, so got her out for a bath.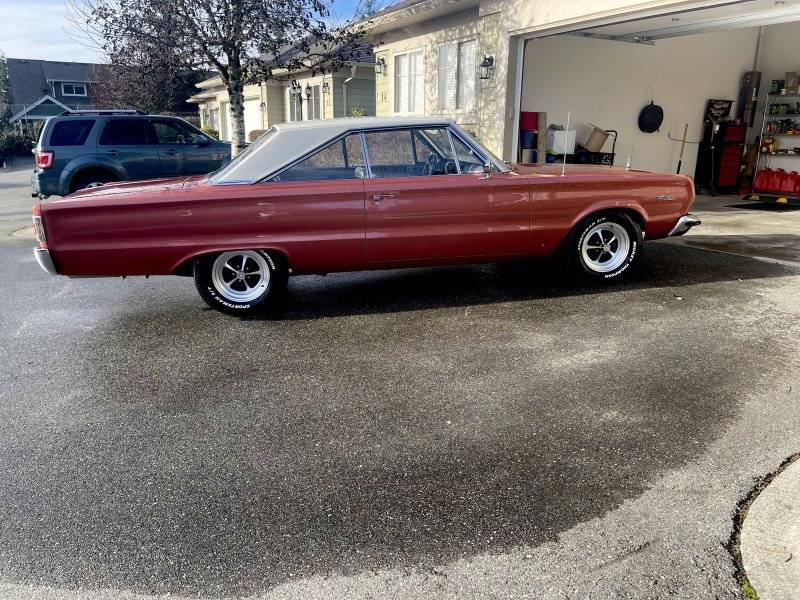 The rims are the Scott Drake aluminum Magnum 500's from Holley. They are 15x7 with 4.25BS. I purchased Mickey Thompson Sportsman ST's in 225/70R15 for that old school taller tire look. Definitely sits higher, I guess more clearance for the headers with speed bumps.
There were some things that needed to be addressed in case anyone else is considering the cast aluminum Mags that I think could apply for any brand.
My car has Wilwood discs up front with those stupid Pinocchio nose hubs (I despise them), so you still need a spacer to allow the Magnum 500 centre caps to fit. If you still have drums, or an alternative set of discs on the front, this may not apply to you.
The stud holes in the rims are much deeper than the steel Road Wheels, so wheel studs will need replacing, as well as the purchase of EX thread lug nuts. My original studs did not even protrude from the rim, too short.
From reading some threads here on FBBO, I went with Dorman 610-446 wheel studs. The knurl is slightly larger than stock, but they went in just fine. Now I have all RH threads on the car.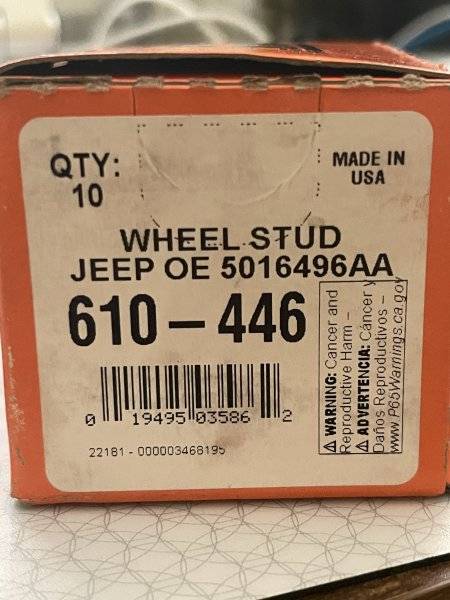 I used the Lug Nut Kit for the Drake's from Holley as they have the proper 60 degree conical shape with extended threads which offer lots of bite for safety.
Overall I am happy with spending the money. My old Road Wheels are going to help someone with their '68 Charger restoration.
Last edited: